International money transfer within 4 hours via SWIFT GO at Sacombank
22/05/2023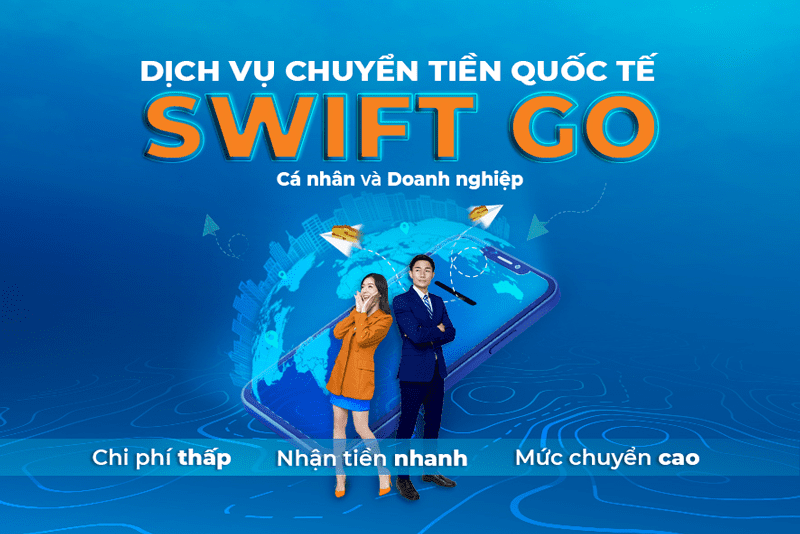 The applicable foreign currency for this service is US Dollars and the maximum amount for an overseas remittance is USD10,000 to pay suppliers, for overseas studies, medical treatment and others as permitted by regulations. Funds transferred from customers' deposit in foreign currency, deducted from Sacombank payment account or purchased foreign currency at Sacombank at competitive exchange rates. Overseas beneficiaries can receive the money at Sacombank's associated banks within four hours of transfer. SWIFT GO is a service provided by the Scociety for Worldwide Interbank Financial Telecommunication (SWIFT) that enables banks to look up and update payment processing information in real time. SWIFT GO has created a new standard in international payments with outstanding features such as time and cost savings and faster processing speed. The processing fee is announced at the time of transaction order and collected one time from the sender to ensure the recipient receives the entire transferred amount without incurring any intermediary fees. Besides that, Sacombank has also launched other online international payment services such as eFT and eLC with many attractive incentives to meet the needs of import-export enterprises and enhance the customer experience.

In October 2021, for the first time in Vietnam, Sacombank and Visa International deployed an instant money transfer service through Sacombank Visa debit cards to any Visa card issued by banks in 44 countries and territories for up to USD8,000 a month depending on purpose (without a limit on the number of transfers) and preferential transfer fees starting at a mere VND100,000 to meet the needs of individuals seeking to transfer money abroad for purposes such as education, settlement, medical treatment, family allowances, etc.

With modern technology and an extensive associated network, Sacombank meets customers' diverse needs for money transfers, including domestically, inward and outward.