Launching the 2023 cross-country tournament "Running with Sacombank for public health"
15/05/2023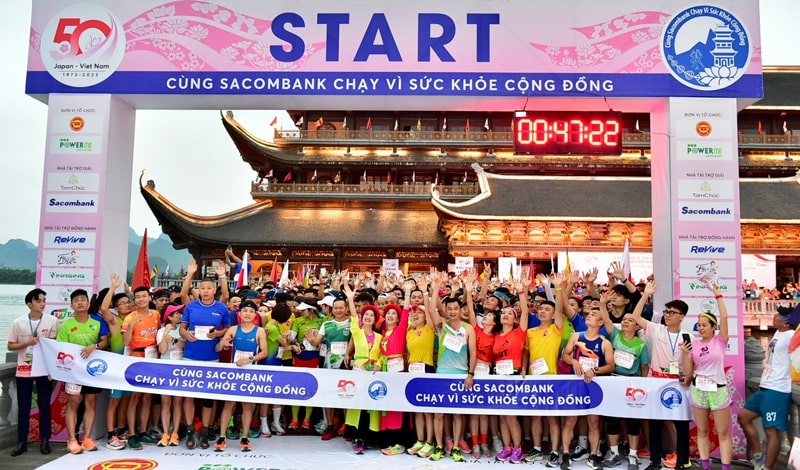 The tournament "Running with Sacombank for public health" was kicked off in Ha Nam, attracting more than 4,000 athletes from many provinces and cities across the country to compete.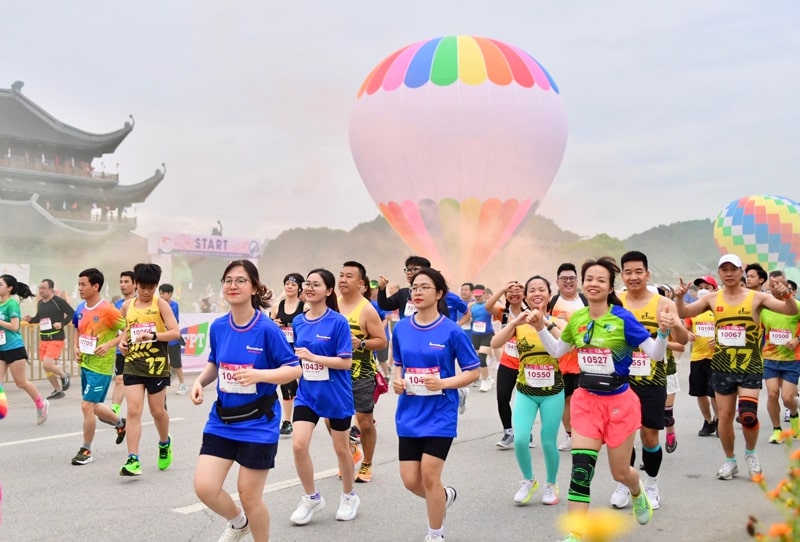 The run was within the framework of Ha Nam Culture and Tourism Week 2023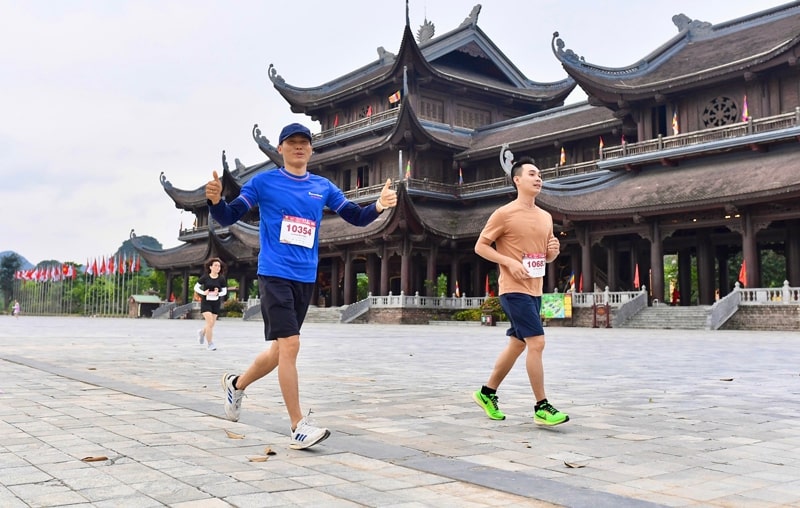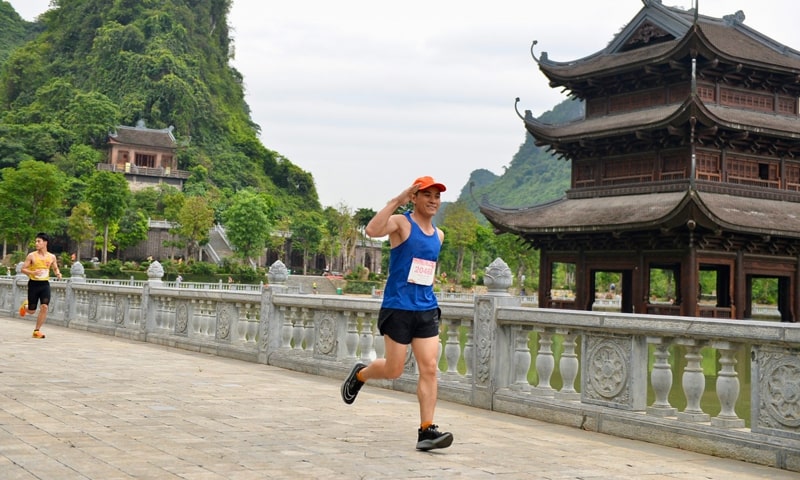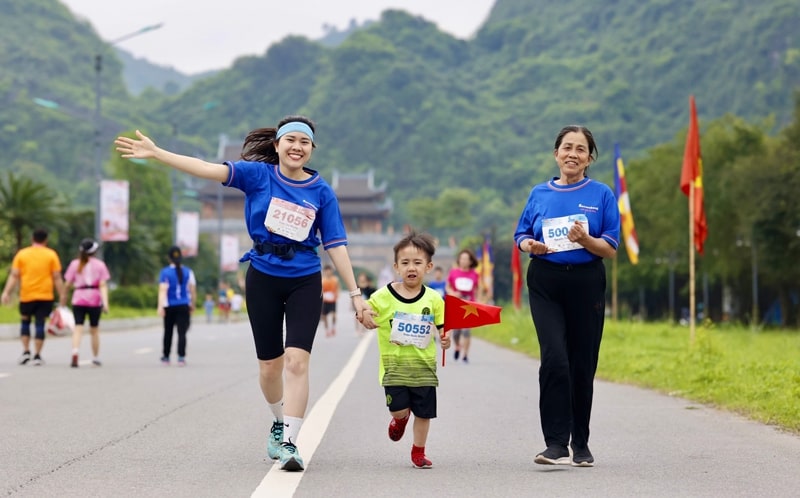 The running track was designed to pass through famous landmarks in Tam Chuc Tourist Area, Ha Nam
From now until the end of 2023, Sacombank will continue to coordinate with other provinces and cities in the country to organize the tournament to celebrate the establishment of branches in localities and spread the sports spirit, active and healthy lifestyle.
In 2019, the latest year Sacombank launched the running race on a national scale, there were 49/52 provinces and cities where Sacombank's branches organized the race, attracting more than 28,000 athletes included pupils, students, the armed forces, clerks, and Sacombank's local staff registered to attend.

After 19 years, "Running with Sacombank for community health" has become a cultural beauty, contributing to the connection between Sacombank and local people as well as contributing to promoting the spirit and awareness of sports training, improving health for the community in general and for young generations in particular.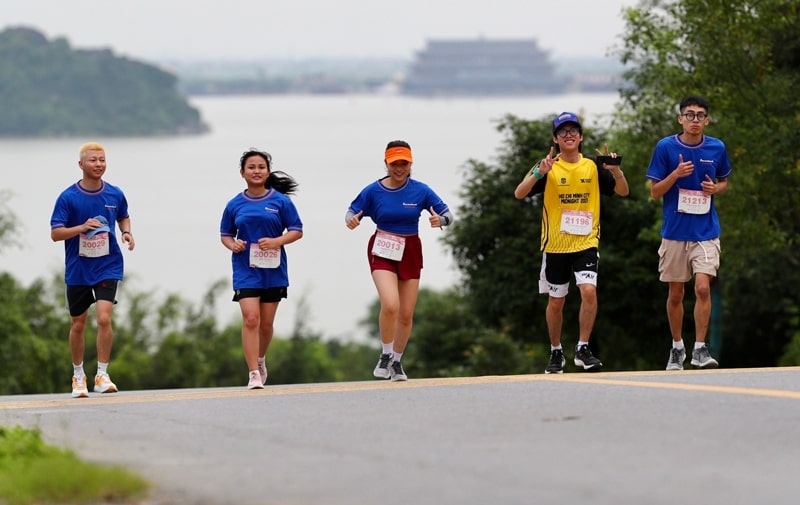 Athletes registered to participate in 3 distances: 21km; 11.5km or 5km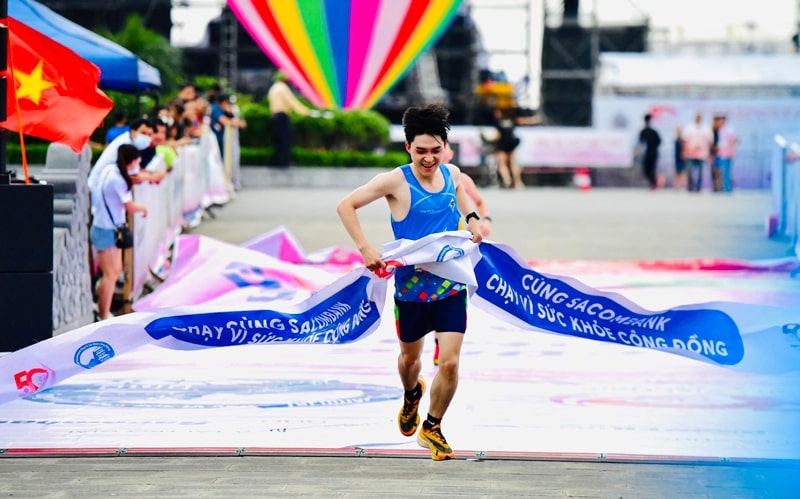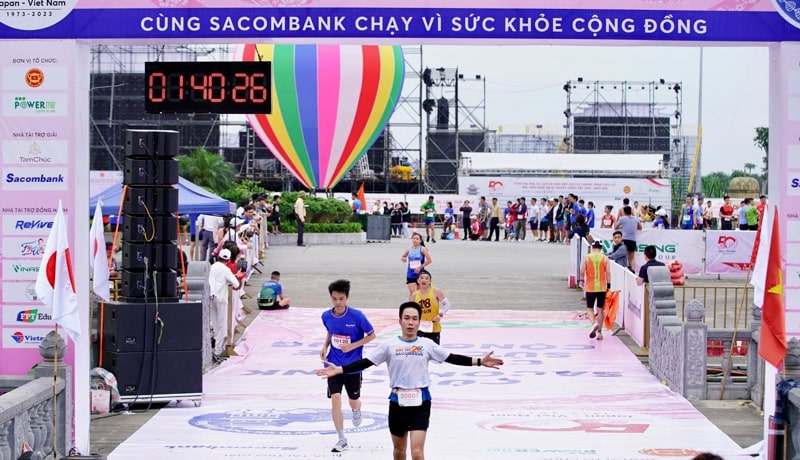 The moment of reaching the finish line of participators in the tournament "Running with Sacombank for public health"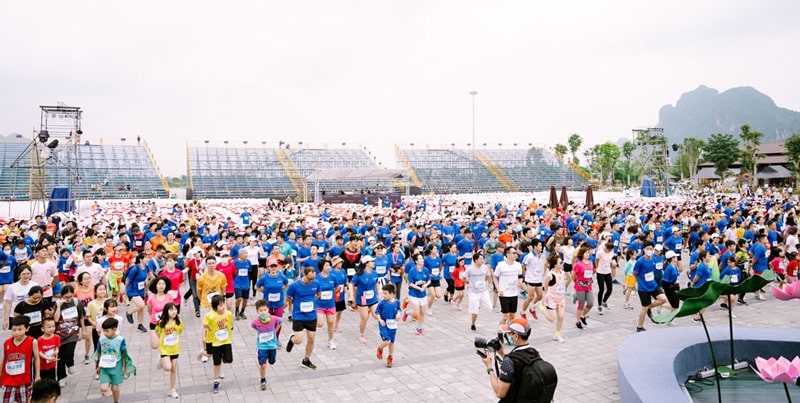 The tournament attracted a large number of athletes from all over the country to participate
Besides, Sacombank also cooperates with other units and agencies to organize other running races to promote the spirit of physical training and sports as well as other humanistic meanings. Typically, the "Steps for the community" campaign raises funds to build cultural houses for ethnic minorities. There are 10 cultural houses have been sponsored to build, including 3 have been put in use. Also, there are annual running tournaments in response to the Cashless Day, 2023 Sacombank Steady Run, etc.

With the motto "Accompanying development", over the past 31 years, Sacombank has always considered social activities are as important as business activities and expected for comprehensive contributions not only to prosperity of the economy but also for the sustainability of the society.