Sacombank launches new generation digital banking website
18/05/2023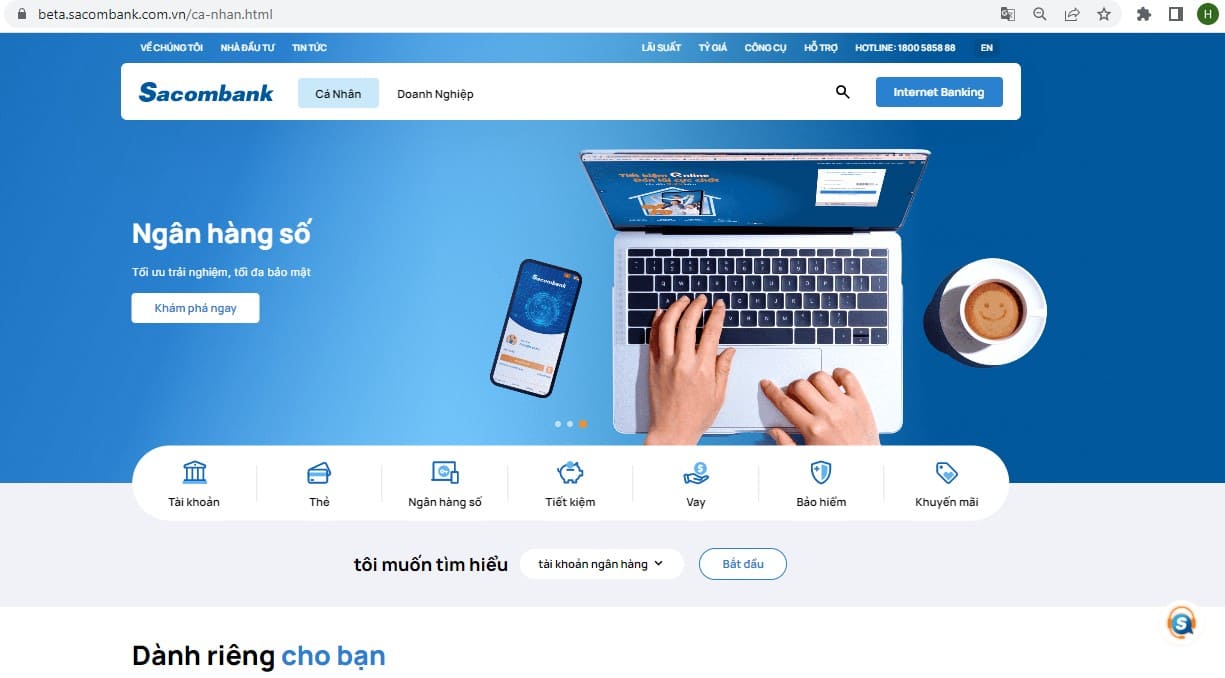 Website is designed based on user experience, concise content, friendly interface, so that customers can easily look up, find out information and register products and services. The website is compatible with all browsers, works well on most mobile devices and integrates Chatbot for online customer support and advice.

When accessing the website, customers will easily find useful information, compare content and choose the right product with interactive functions such as product suggestions, "I/We want to". Products are classified for each individual customer segment such as students, young people who need to develop a career or build a home, people planning to retire or corporate customers who need the Bank's support in starting-up, operating, developing and expanding the business. When needing to contact for consultation, customersleave their email information and phone number, the Bank will contact immediately to answer.

The website was pioneered to use the Adobe Experience Manager (AEM Cloud), applying artificial intelligence (AI) to deploy outstanding functions such as content personalization, user behavior analysis, fast website access speed. Sacombank website is one of the key projects in Sacombank's digital transformation strategy to enhance the experience on digital channels for customers.

Sacombank will continue to upgrade and add other preeminent features to the website in the near future.