Super Flex Savings at Sacombank with preferential interest rates
05/04/2023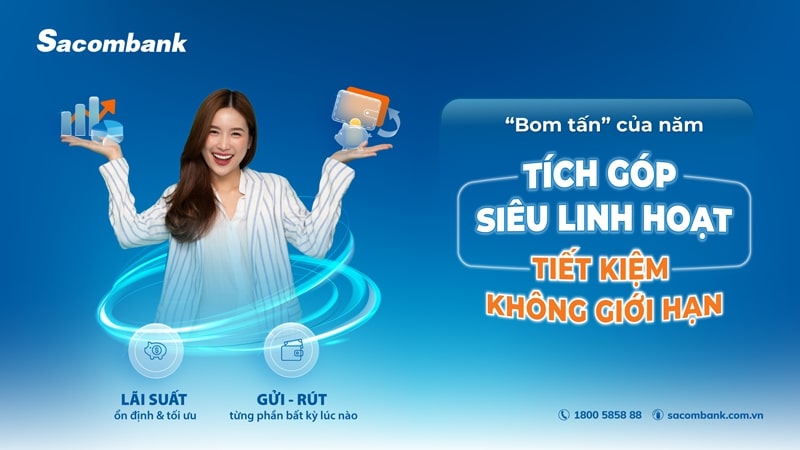 Instead of opening different savings accounts whenever they have idle money, customers now can open a savings account from VND100,000 via Sacombank's online channels. After that, you can flexibly deposit to that account with the minimum amount of VND10,000 each time and accumulate to get an attractive interest rate. Accordingly, the Super Flex Savings interest rate is fixed in two phases as follows: the first months' is up to 8.7%/year, the last 6 months' is 5.5%/year.

Outstanding advantages of Super Flex Savings: customers can withdraw money as many times, anytime, anywhere (at the counter, online) they need and still enjoy a fixed interest rate for the remaining; setting schedule for periodic deposit to an opened savings account, makes it easy to accumulate automatically and save time.
For more information about the program, please contact Hotline 1800 5858 88 or visit website sacombank.com.vn.