SACOMBANK & KCCI TEAM UP FOR CUSTOMER NETWORK EXPANSION
17/06/2015
​HCM City, June 10th 2015: Saigon Thuong Tin Commercial Joint Stock Bank (Sacombank) and the Korea Chamber of Commerce and Industry (KCCI) signed a cooperative memorandum of understanding to develop their customer network in the coming year.
Specifically, both sides will join hands to helping Korean enterprises and Sacombank clients explore cooperation and investment opportunities in Vietnam. Meanwhile, KCCI will introduce Korean firms in the country to use Sacombank's services such as payment accounts, credits, international payments, cash management, card ... In addition, Sacombank and KCCI will support each other in market research, investment and trade information.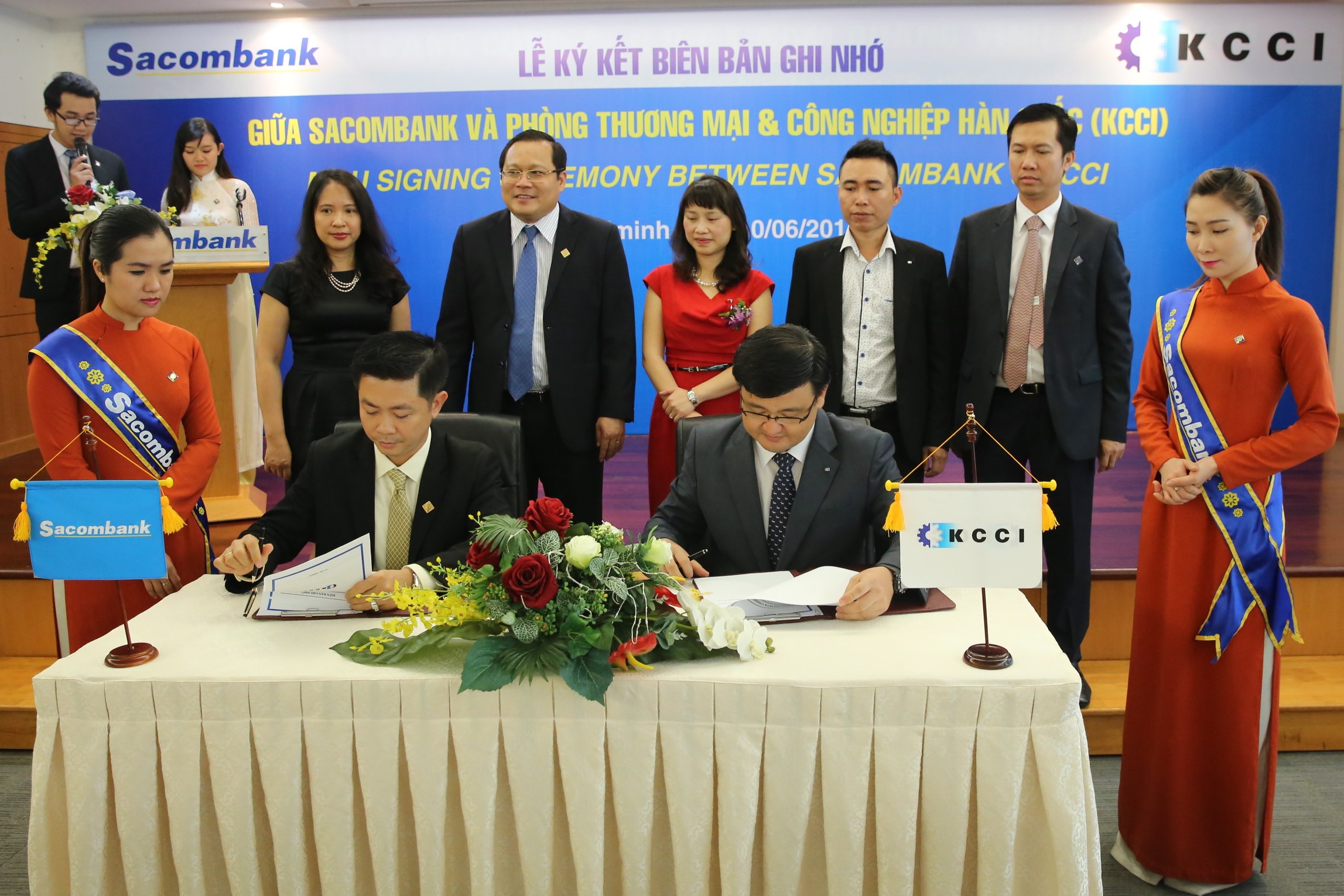 KCCI has its headquarters located in Korea and 2 representative offices in China and Vietnam to help Korean firms invest in the two countries and others market in Southeast Asia including introducing measures of quick adapt with market changes; identifying opportunities for collaboration through forums and seminars; helping Korean firms investing in Vietnam; joining hand with the Vietnam Chamber of Commerce and Industry (VCCI) resolve questions of Korean businesses in the course of operation and investment in Vietnam.
In 2014, Korean investors registered US$ 7.32 billion for 505 new projects and 179 operational projects, by 36.2% of the total investment capital in Vietnam. These projects were deployed on 18 over 21 sectors. In particular, the processing industry sector, manufacturing led the way with a total capital of US$ 6.58 billion (representing 89% of total investment), followed by the business areas of real estate with a total capital of US$ 363.2 million (by 5% of total investment), hospitality and food industry by 2.1% of total investment capital, and the rest belong to other fields. Contributing in those positive results, KCCI plays an important role in the efforts to build and improve the investment environment for Korean enterprises by providing information and advising Korean firms investing in Vietnam.