Bank transfer within two seconds – A fast & save solution
26/12/2016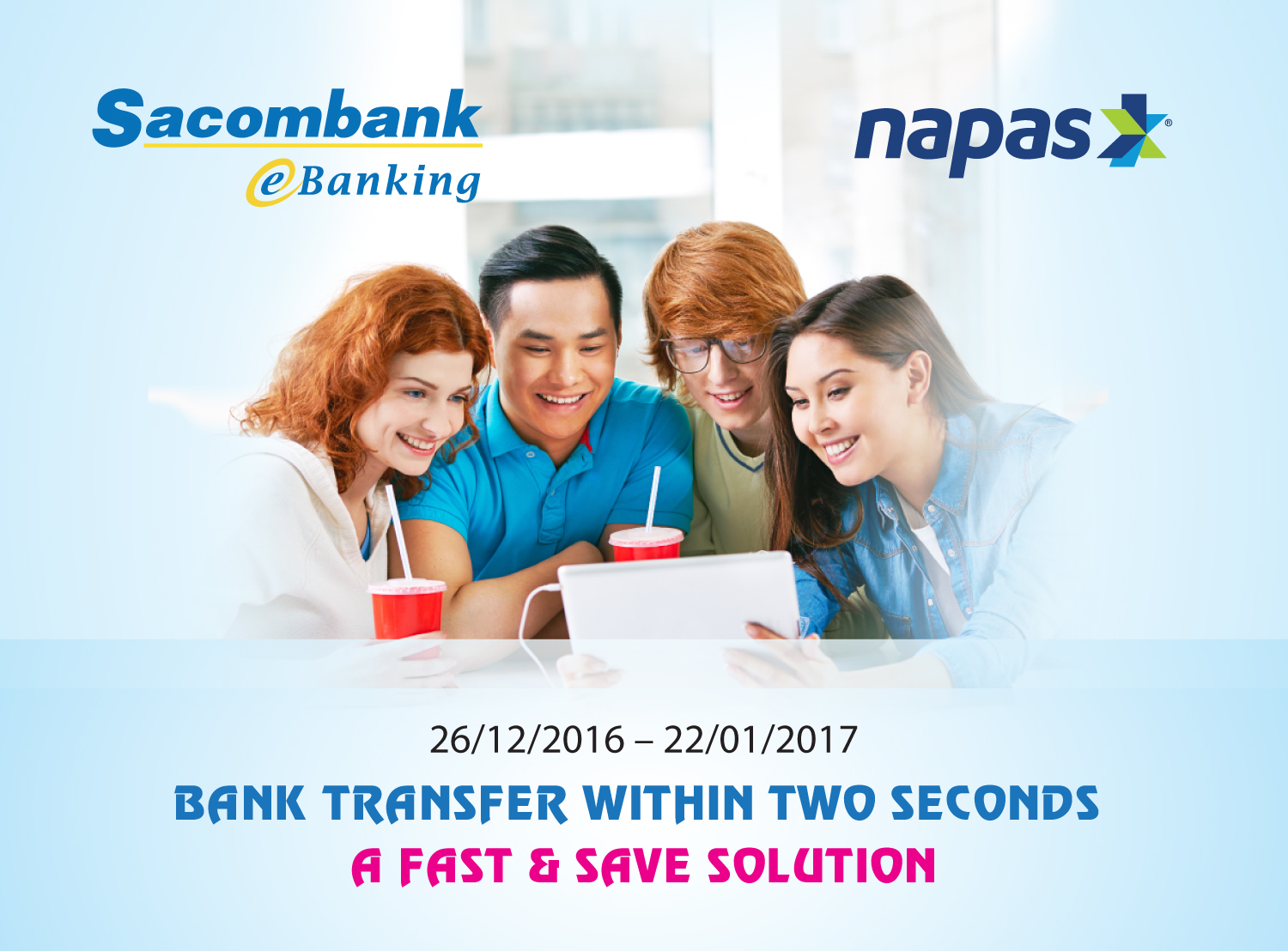 Accordingly, during active time, the first 800 customers who successfully banking with transaction value from 1,000,000 vnd will be granted 50,000 vnd back to their account. In addition, the Bank has also given back 1,000,000 vnd for 60 customers that has the earliest and largest amount of money transferred using fast bank transfer service during the promotion time (at least 10 transactions) and the total transaction value is from 2,000,000 vnd.
Fast external bank transfer system that allows customers to transfer money quicklier from Sacombank account to other bank account/ card number/ card account number at other banks through electronic transaction channels such as Internet Banking, Mobile Banking App, Mobile Banking Web. This service has many advantages, for example: it can be applied anytime, anywhere with any device having Internet connection (phone, tablet, laptop ...); the recipient will receive money instantly even after working hours; the sender will no longer worried about transfering money to wrong account because the system will automatically display the name of receiver after entering the correct account number/ card number and the name of the beneficiary bank; fixed transfer fee for every ammount transfer; The maximum transfer ammount is 100 million vnd / time for Mobile Banking and 300 million vnd / time for Internet Banking.
At the moment, Sacombank Fast Bank Transfer Service has been linked to 37 banks such as Agribank, Vietinbank, Vietcombank, BIDV .... A detailed list is here.
For more information, please contact:
•    All Transaction Office, hotline 1900 5555 88;
•    Email: ask@sacombank.com;
•    Website: www.sacombank.com.vn.