Many incentives in Sacombank Credit Card Month
25/04/2016
Particularly, when applying for new credit card and activating in promotion time, cardholders are available for prizes such as: drinking glass set, ceramic cup set, helmet or raincoat. Besides, after the first payment by credit card from VND 100,000, cardholders are also given VND 50,000 through paying their phone bill.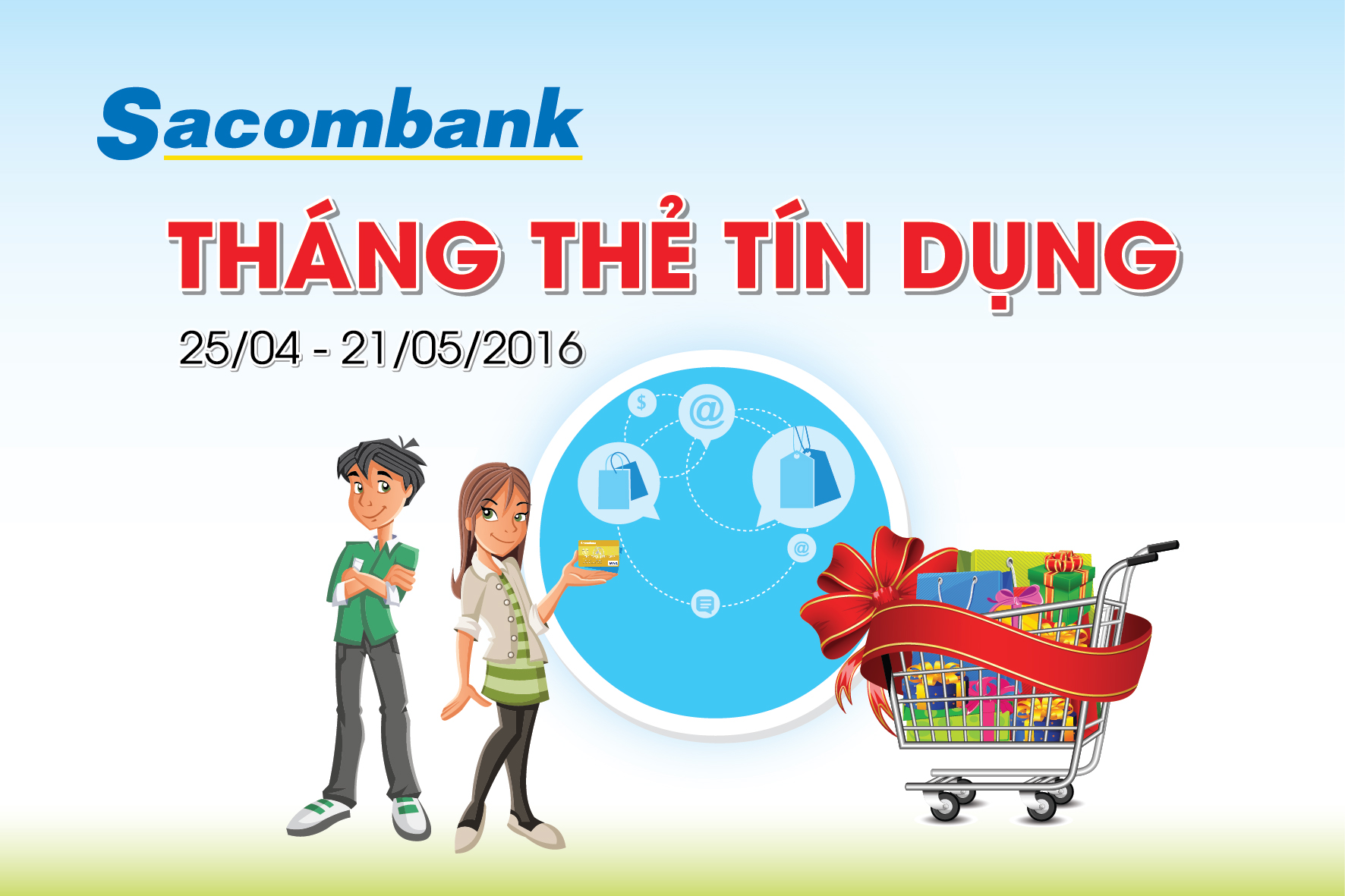 Sacombank credit card is modern payment method that allowed cardholders to pay based on the holder's promise, without pledges; discounting up to 50% at hundreds transaction point accepting Sacombank card. With international credit card, the holders are available for 55 days free interest; payment, international cash withdraw; online shopping, building credit rating for gifts; 0% interest hire-purchasing… Regarding local credit card, holders are free for cash withdraw at Sacombank's ATM, paying at transaction point accepting Sacombank card.
Conditions for applying for new credit card including:  individual from the age of 18, being employees of companies with at least 3 months of continual working period, business owners with at least 2 years of operating the business and monthly personal income of minimum of minimum VND 7 million (USD 350) if living at central cities or VND 5 million (USD 250) if living anywhere else. Beside, Sacombank also launches many flexible policies for credit card such as: pledging passbook, car etc.
For more detail, please contact Sacombank at 1900 5555 88/ +84 3526 6060, or email ask@sacombank.com