Sacombank has co-operated with Cho Ray Hospital
07/12/2016
According to the memorandum, the bank will provide financial sponsorship package catering to the operation of the hospital, such as building software systems and device for healthcare cards for patients which is integrated functions of a payment card to that of management of patient information in order to shorten the time for the hospital staff to communicate with patients on treatment and payment. In addition, the bank also provides the Apps on smartphone, the website to support patients to get remote registration for treatment, interactive communication between hospital and patients; construction of public toilets in the hospital campus; procurement of equipments (oxygen system, ambulance cars, security cameras, queue management system, etc.). Besides, the bank offers financial solution package for doctors, nurses and staff of the hospital.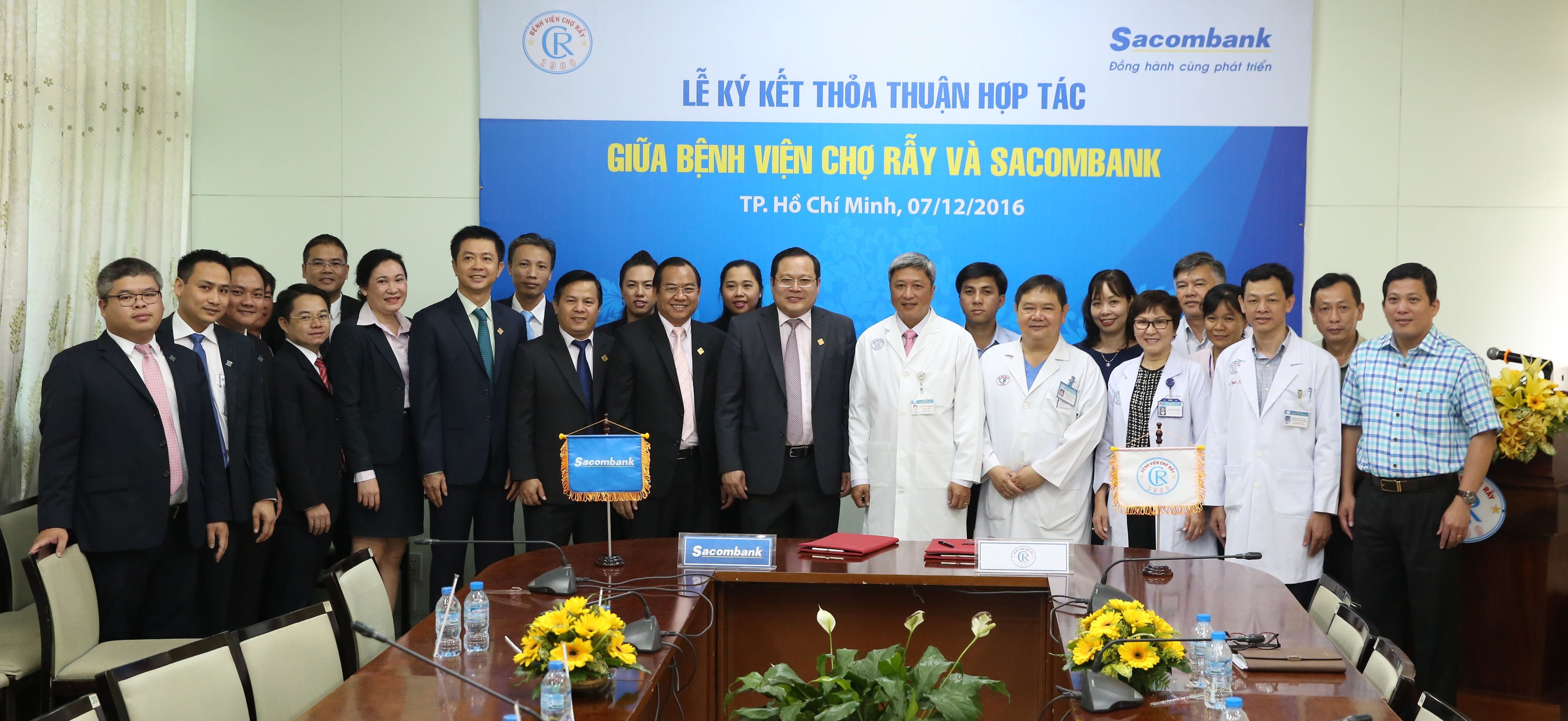 The Board of Managements of Sacombank and representatives of Cho Ray Hospital are taking photos at the signing ceremony.
According to Mr. Phan Huy Khang - Vice Chairman and CEO of Sacombank, with an experience of 25 years of operation, the bank not only innovates itself to enhance its products and services in order to add values to its customers, shareholders, investors and community, but also focuses on fund financing to projects that brings benefits to society. The bank has always given funding support, founded and carried out economic development projects across provinces in the country, especially projects in related to human health care.