Benefits for businesses using E-banking
08/08/2017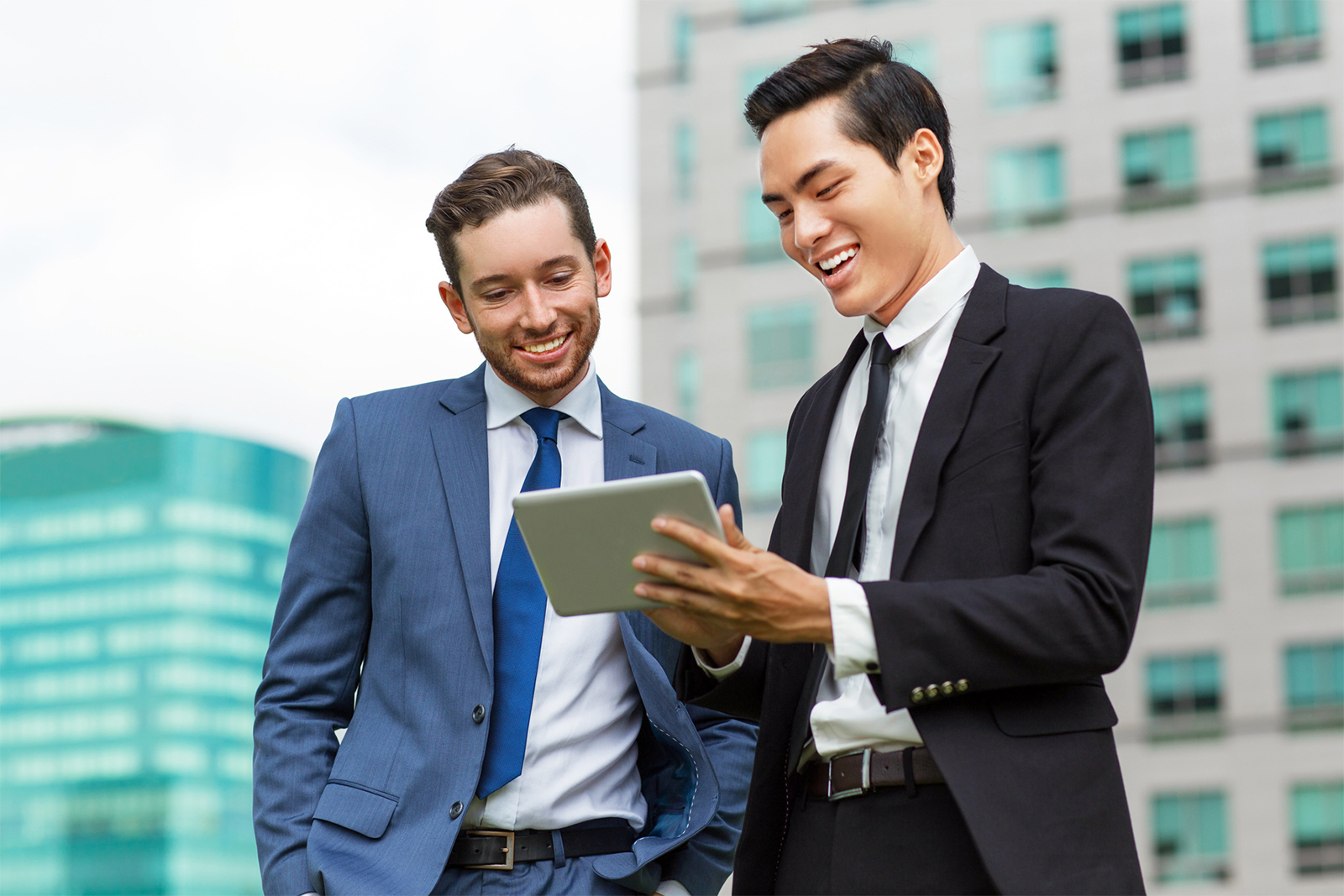 Salary paid on time and strictly confidential
As usual, companies usually make mistake when paying salary manually which does not have good affects to their employees' rights, leading to time-consuming errors in finding and correcting these mistakes. In some cases, the company has unexpected issues at the time of payroll which causes them to shift paying day to another time. ISacombank payroll service helps businesses to overcome all the inconveniences, helps them to pay up to maximum 500 beneficiaries per transaction, commits to pay timely, advanced confidential mechanism by creating different level of authorities for a number of certain people, diversifying approval models in accordance to different companies' typical characteristics.  
Maximizing time saving when paying Port service fee
Sacombank has cooperated with National Payment Services – NAPAS Vietnam  to launch the payment fee for port service for those customers who willing to pay fees for such services as: Import, delivery and receipt of empty containers at Tan Cang - Cat Lai port belonging to Sai Gon New Port Corporation. In particularly, after registering the service on ePort portal of Saigon New Port (https://eport.saigonnewport.com.vn) and receiving PaymentID (TransactionID), customers only need to login to Sacombank iBanking at www.isacombank.com.vn, select the service "Buy travel vouchers and other payment services" in the "Transaction" section, choose the service provider is Sai Gon New Port Corporation, enter the payment code and make payment. With this service, enterprises can pay to Sai Gon New Port Corporation easily and quickly within minutes without having to go directly to the Port as before, which can help them to save time and money, to tighten financial management and be more efficiently.
Especially, from now til the end of 31/12/2017, customers will be discounted 2% of transaction value when paying the port service fee via ePort portal of Sai Gon New Port Corporation.
"24/7 Corporate Banking" is dedicated to Corporate Customers
From now til the end of October 08, 2017, Sacombank will launch the "24/7 Corporate Banking" promotion campaign for corporate customers using iSacombank service with a total of 800 travel cases, worths VND 400 million. Accordingly, travel cases which value VND500,000d/peace will be given to the first 800 Corporate Customers registered for new iSacombank account, the customer is using iSacombank query transferred to iSacombank payment or customers already registered iSacombank service but have not activated yet when there will be at leaset 3 successfully financial transaction generated (salary payment in batch, payment, transfer, deposit...) during the implementation of promotion campaign.
 With the goal of maintaining the position of "Vietnam's most popular e-banking Service", Sacombank has continuously improved and added utilities to provide a safe, quick, and convinient at anytime, anywhere for its customers. In addition to the basic functions such as transfer money within or out of the system, bill payment, credit card payment, top up, buying air tickets, sell foreign currency... Sacombank iBanking also provides many advanced features which can be more customization based on the needs and experiences of users, such as: Transfer money to Visa, Money transfer - receive by mobile, Purchase non-physical prepaid card, Use Credit card and prepaid card to carry out many transactions, open future online deposit... Particularly, Sacombank will launch Cash Transfer Service via social network on mobile phone. This application will not only help customers to transfer money, making payment or top up for their relatives, friends and partners on the social network, but also help them to send requests to the receivers to ask for transfering money, top up to their phone...