"Download msign – Receive gifts" with Sacombank
28/11/2017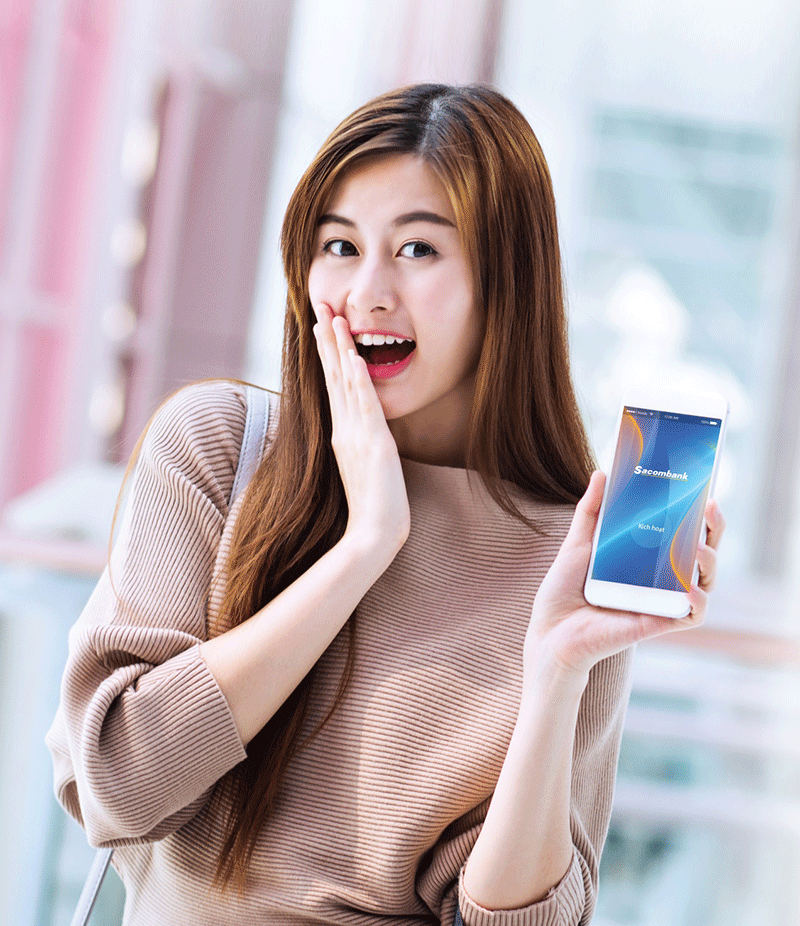 From now to the end of February 4, 2018, Sacombank launches "Download mSign - Receive gifts" promotion program with total prizes worth up to 350 million VND for customers registering and activating successfully Sacombank mSign app on mobile devices. Accordingly, every day the first 100 customers successfully activating Sacombank mSign will receive 50,000 VND (transferred to customers' accounts).
Sacombank mSign is a mobile application (downloaded from Apple Store or Google Play), used to authenticate e-banking transactions and online card transactions of Sacombank. Compared to the One-Time Password (OTP) with SMS messages or using Token to verify transactions, mSign is more convenient and safe because customers do not need to carry token or roaming when travelling abroad. Also, customers will not be worry about fraud SMS password.
Sacombank mSign has two authentication modes: mConnected and mCode. With the mConnected mode that Sacombank pioneered to launch, customers approve directly on the application with mobile devices connected to the Internet without entering the authentication code and can preview the transaction summary. With mCode, customers can get the authentication code from the app to verify the transaction without internet connection.
 Customers can register for Sacombank mSign at the nearest Sacombank's Branch or Transaction Office or compose a message: MSIGN DANGKY <user ID> <CMND> and send to 8149 (1,500 VND/message), <user ID> is the login name for Sacombank's internet banking, <CMND> is ID number/Passport number/Citizen ID number. The phone number for sending a text message must be the telephone number when registering to use service.
For more information, please contact: