Enjoying Sacombank e-banking services with new features added
10/10/2017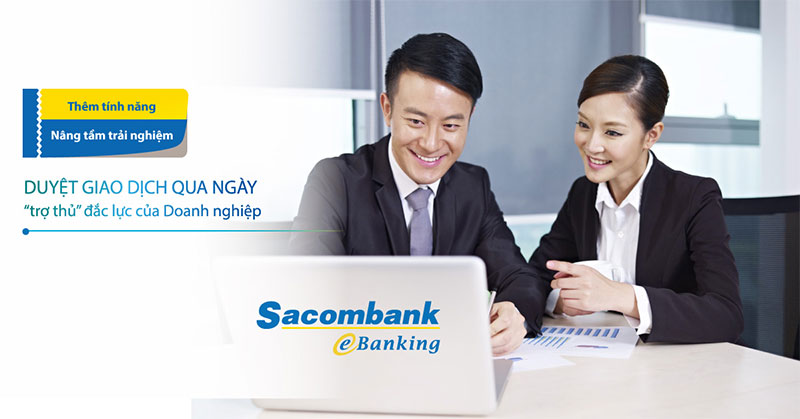 The new feature "Approving transactions of previous days" enables corporate customers (i.e., approval users) to proactively approve transactions such as payroll payment, payment, transfer, etc. within 15 days from the date of payment details inputted instead of a real-time payment in a day at present. Execution users can proactively input payment details in advance, many days prior to the date of being approved and do not waste time on re-inputting previous payment details in order to be approved in a day as before.
The new feature "Online savings account" is for individual customers depositing money through Internet Banking (www.isacombank.com.vn) with attractive interest rates, flexible term deposit and unlimited number of times to deposit money into the account via Internet banking, Mobile banking, at ATMs and transaction offices. This feature enables customers to deposit money at any time and everywhere securely as well as save time by not coming to a bank office in the work hours. 
For more information, please kindly visit www.sacombank.com.vn or khuyenmai.sacombank.com, call us at 1900 5555 88 (our hotline 24/7), or email to ask@sacombank.com.