Preferred incentives for Golden Lotus Membership when opening Sacombank Signature Visa Card
20/04/2017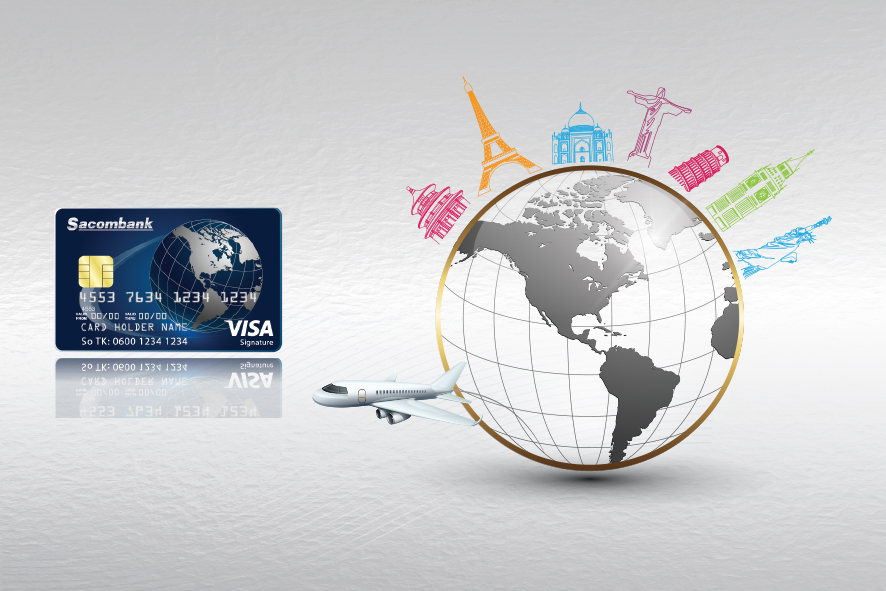 At the same time, the Golden Lotus member who owns the Sacombank Visa Signature card also enjoys all other card's utilities and benefits  such as:
-    Accumulate Sacombank flight miles to convert into airline tickets of many airlines (Vietnam Airlines, Vietjet Air, Jetstar Pacific), exchanging for the card annual fee or cash. Specifically, for each VND20,000 transaction by card payments, customers can accumulate 1 mile Sacombank which is equivalent to 1 mile of Vietnam Airlines (which based for exchange to Vietnam Airlines flight ticket / or increase Vietnam Airlines membership level) or equivalent to VND100 card annual fee per year or VND100 in cash. In particular, customers can sum up Vietnam Airlines' accumulating miles accrued through Sacombank Visa Signature card and from the Golden Lotus program when there is a need to convert into Vietnam Airlines ticket;
-    Offering a global travel insurance package worth up to VND10.5 billion;
-    Complimentary and free annual Priority Pass membership card to use the service at more than 1,000 VIP airport lounges in 130 countries around the world. Each quarter, every VND100 million payment making by  this card, the cardholder will be awarded two additional free used turns of Priority Pass service;
-    Buy in advance with the maximum withdrawal time up to 55 days of payment, withdraw cash around the world, buying online, buying installment at interest rate of 0% (electronics, home appliances, tours Calendar, jewelry ...) and enjoying discount to 50% at hundreds of card acceptance points associated with Sacombank ...

For detailed information, please contact:
•    All transaction points all over the nation
•    Hotline 1900 5555 88; (08) 3526 6060
•    Email: ask@sacombank.com;
•    Website: www.sacombank.com.vn; khuyenmai.sacombank.com