Sacombank's operation after the M&A remains stable and grows steadily
05/01/2017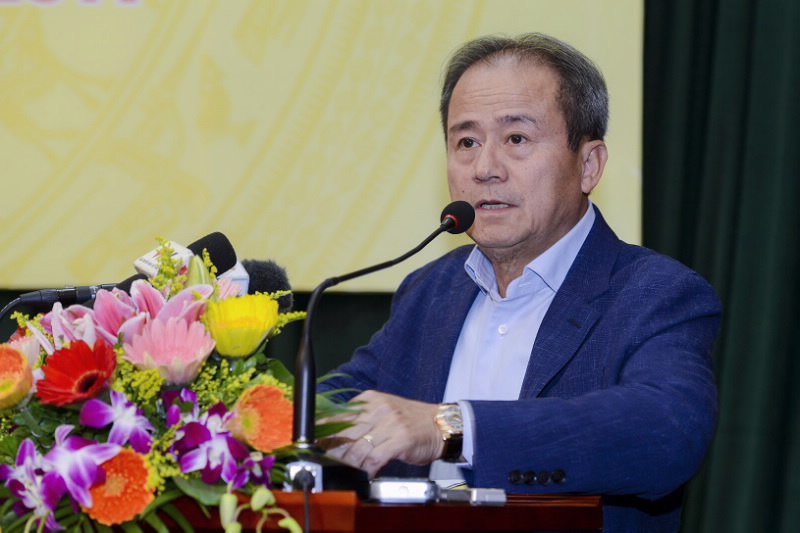 Reporter: Sir, at the SBV's press conference on reviewing banking activities in 2016 and implementing action plans in 2017, you said: in 2017, the primary target is tackling three 0-buck banks (Ocean Bank, GPBank and VNCB) together with DongABank and Sacombank. So how about the detailed process at Sacombank?
Mr. Nguyen Van Hung: The restructuring of this bank is under Government's 254 scheme in order to ensure healthiness, stabilizing and development of banking system.
Sacombank is handling backlog issues from Southern Bank after the M&A and is still in the process of restructuring under the plan has been approved by the Prime Minister.
Not only Sacombank, the SBV has always enhanced monitoring and supervising all commercial banks after the M&A, as well as guiding those banks to build projects/action plans in the next stage to completely overcome shortcomings which have not solved during the period 2011- 2015.
Reporter: Sir, why do we need to restructure Sacombank's operation?
Mr. Nguyen Van Hung: According to the project of "Restructuring the credit institutions during 2011 – 2015 period (Decision 254/QD-TTg dated 1/3/2012 by the Prime Minister), all banks must be restructured, while Sacombank has been merged to Southern Bank. Therefore, the restructuring Bank's operation is a must.  
Reporter: Can you say something about operation status of Sacombank after the M&A?
Mr. Nguyen Van Hung: Sacombank operation is basically remaining stable and continues growing steadily. There was no adverse happening which can cause any negative effects to the operational safety of the Bank. As of December 11/2016, total assets increased by 12.03% compared to the end of 2015, the NPL ratio is 2.22%.
Currently under the supervising and observing of the SBV, we have seen that all transactions, activities, and payments took place normally.
Thank you!
By NQ.
Source: SBV