Sacombank Co-operate with the international money –transfer company Uniteller
07/06/2017
Accordingly, senders can transfer money to Vietnam at any Uniteller-agent in foreign country. Only after 2 minutes, receiver can go to any transaction point of Sacombank to take money without any additional fee. In addition, recipient can receive money through their account or at home.
Uniteller is a financial company offering international money-transfer service, was permitted to operate in 43 states in US, It's one of remittent company operating worldwide with more than 110.000 payment points in over 20 countries. In 2001, Uniteller pioneered to penetrate the Philippine's market - one of remittent market which has the largest total sales in the world, Uniteller is  not only one of the strongest online money-transfer company in the US but also almost achieve the target to become money-transfer agency of top banks in around the world.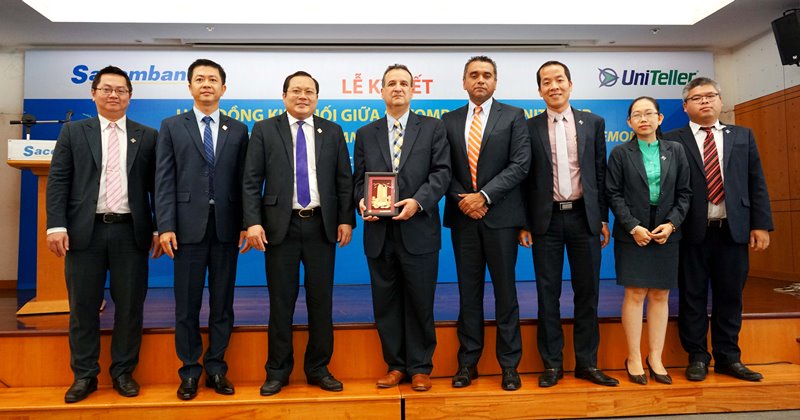 Leaders of Sacombank and Uniteller at ceremony.
Sacombank is now one of the top five Joint stock commercial banks in Vietnam, which has advantage about brand reputation and worldwide network with 564 transaction points in 48/63 provinces and 2 countries: Laos and Cambodia. In recent years, Sacombank always belong to the group of banks which leads in remittent payment sales with variety of payment types from tradition to modern. Especially, Sacombank is the first banks in Vietnam deployed the API system – payment of money-transfer from foreign country to Vietnam within 2 minutes and now being payment partnership of top money-transfer companies in the world such as
Money Gram, Xoom, RIA, etc.