Sacombank gave over 3,100 scholarships to students nationwide
05/09/2017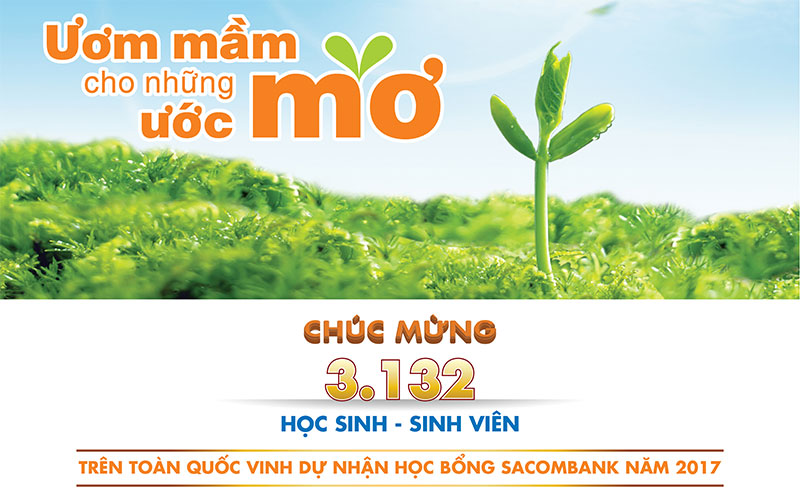 The scholarship program is open to high school students grade 11th and grade 12th of the school year 2017 – 2018 from an underprivileged family background having an average mark of the school year 2016 – 2017 from 7.0 and above; final-year students from the state universities majoring in economics, business administration, banking and finance, accounting from an underprivileged family background having an average mark of the latest school year from 7.5 and above, applicable to all provinces nationwide where Sacombank presents excluding Ho Chi Minh City and Hanoi.   
The "Sacombank – nurturing dreams" scholarship program is launched annually to support students. From 2004 to present, more than 31,000 students have received the scholarships worth over VND36 billion from Sacombank.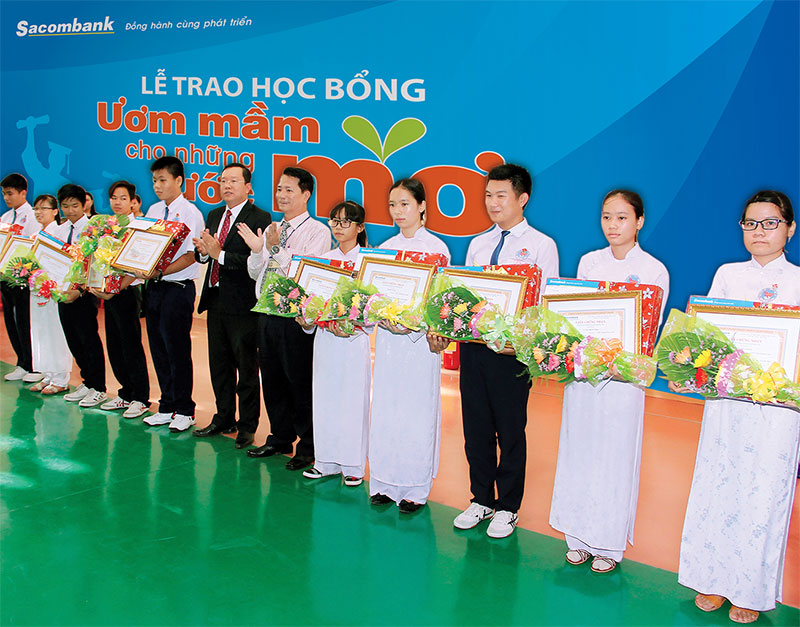 From the beginning of the year to present, Sacombank has also launched many other meaningful programs serving the community, including "Dinh Dau Spring Charity Day" for thousands of single elderly and children, disabled children nationwide to enjoy the Tet holidays; "Sacombank – sharing from the heart" blood donation program held across provinces from July to August, about 1,500 blood units given by Sacombank's employees helping to solve the blood shortage in hospitals and health offices. Simultaneously, on August 19 and 20, Sacombank visited and contributed nearly VND600 million to the locals in disaster-hit areas for overcoming flash flood consequences in Mu Cang Chai district (Yen Bai) by providing 400 sets of tables and chairs, learning aids for junior high schools, kindergartens, 50 bed sets for severely damaged households, supporting from 5 to 10 million VND for family with found dead members and other necessities. From September 15 to November 15, Sacombank will hold "Potential Internship Day 2018" at 38 colleges and universities across the country. When participating in the program at Sacombank's transaction offices nationwide, final-year students majoring in economics, Banking and Finance, Business Administration, Accounting, etc. have an opportunity to be practiced, trained and to work as a customer services associate, a consultant or a bank teller in the professional working environment.