Sacombank hires 1,000 potential interns for 2018
12/09/2017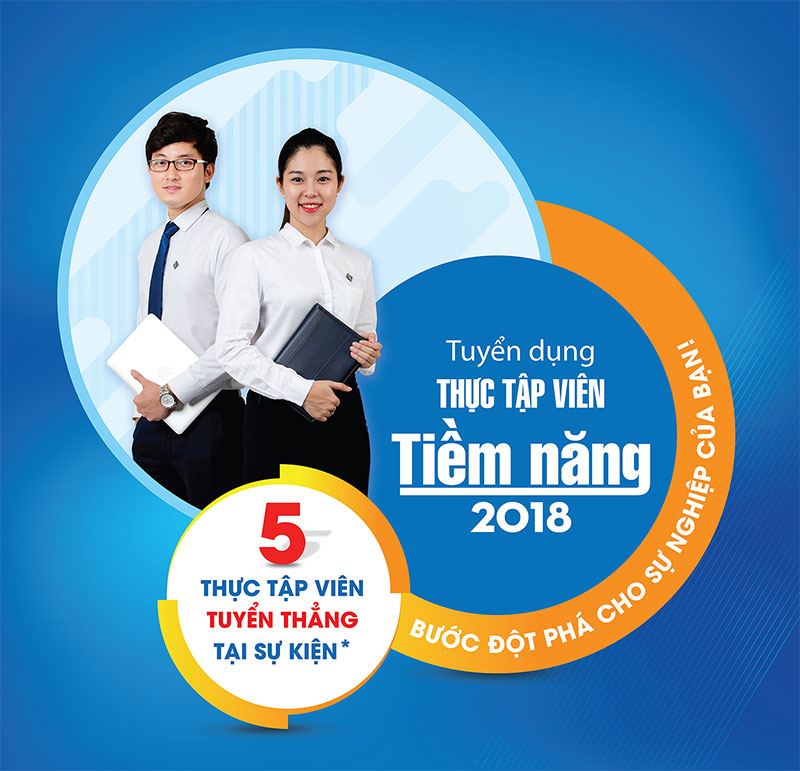 Sacombank has held the 2018 Internship Recruitment Day sequentially at 38 colleges and universities nationwide for final year students majoring in economics, banking and finance, business administration, accounting, etc. The program is open from September 15th 2017 until November 15th 2017. Given the program, the Bank aims to hire 1,000 outstanding students to work as an intern for positions such as a customer services associate, a consultant and a bank teller at its transaction offices across the country.
Sacombank holds the "Potential Interns" program annually to give an opportunity for final year students so as to practice, to be trained and experienced the professional work environment at Sacombank. Interns not only have a chance to practice but also are paid like every employee of Sacombank through receiving an allowance during the period of the program. It is also an opportunity for Sacombank to discover, nurture talented students so as to become its employees when the program comes to an end.   
The program has been launched since 2010, and now after 7 years, there are nearly 6,000 students to be Sacombank's potential interns, in which more than 80% of its interns to be hired after the internship program.
The potential interns program is held annually to serve the community in accordance with Sacombank's commitment to "accompanying the development" through creating a well-qualified workforce and jobs for students at colleges and universities. 
For more information, please visit https://www.sacombankcareer.com