Sacombank hires nearly 1,000 people nationwide
24/07/2017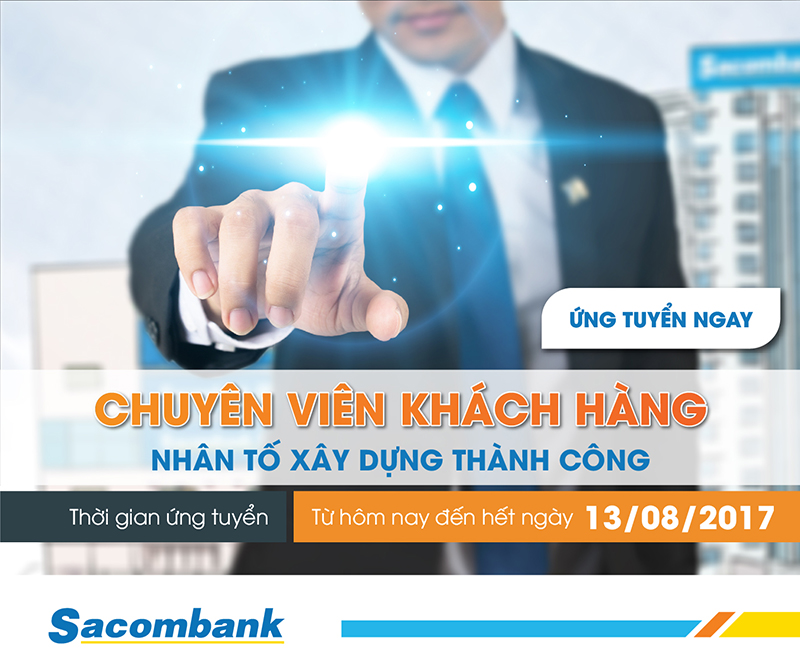 In particular, Sacombank is looking to hire 534 individual customer services associates, 79 corporate customer services associates, 141 support staff and nearly 200 other positions working at its branches, transaction offices nationwide.
Required qualifications: Bachelor's Degree for corporate customer services associate posts; associate degree and above in economics major for individual customer services associate posts. For more information on other posts, please visit www.sacombankcareer.com
Join us, you will get a competitive salary, rewards based on your performance and team performance, adequate welfare, annual international and domestic travel, quality training courses; as well as experience a transparent promotion policy.  
The applicants apply online at www.sacombankcareer.com