Sacombank offers the "Appreciation Spring – Fortune Tet" promotion program
13/11/2017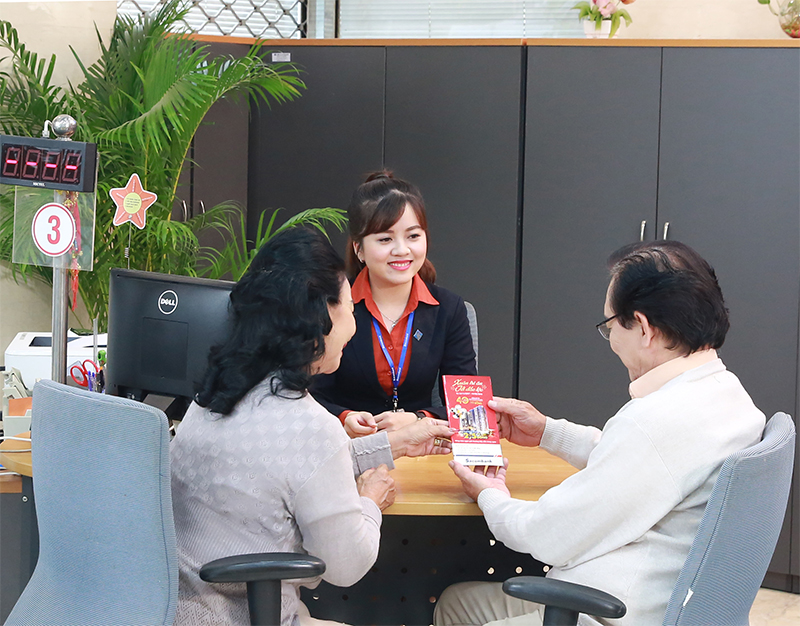 In detail, customers who will be received a code to enter into the lucky draw program for many prizes including 1 apartment worth 2.5 billion dong, 10 savings books worth 50 million dong, 20 savings books worth 10 million dong, 40 savings books worth 5 million dong and 500 teapot sets are:
Customers depositing at least 5 million dong for a one-month term at the counter; or 
Customers spending 50,000 dong for service fees; or
Customers receiving remittances of US$500; or 
Customers depositing at least 10 million dong for a one-month term via e-banking; or 
Customers paying/transferring money via e-banking successfully with the amount of more than 1 million dong.
Especially, customers who deposit money or use services or receive remittances directly at Sacombank's transaction offices and are eligible for a code given to join the lucky draw program as stated above will also receive bonus points to accumulate or redeem gifts such as cash, helmets, backpacks, smart umbrellas, raincoat sets for adults and children, supermarket vouchers, teapot sets, bowl plate sets, etc. 
Customers who perform online transactions and are eligible for a code of this program will continue to be participated in another lucky draw program for total prizes including 1 iphone X (or 30 million dong in cash), 4 Mini Ipads, 60 wireless routers (4G), and 250 teapot sets. 
In addition, customers will be offered a discount of up to 30% of service fees when making transactions at the counter from December 18th 2017 to December 23rd 2017. Simultaneously, customers having the same birthdays as the Bank's (December 21st) and perform a transaction on December 21st 2017 at the counter will receive 1 helmet and number of codes to be doubled.
For more information, please visit www.khuyenmai.sacombank.com , call our hotline 24/7 at 1900 5555 88, or email to ask@sacombank.com