Sacombank supported to return VND94.9 million to the customer
27/04/2017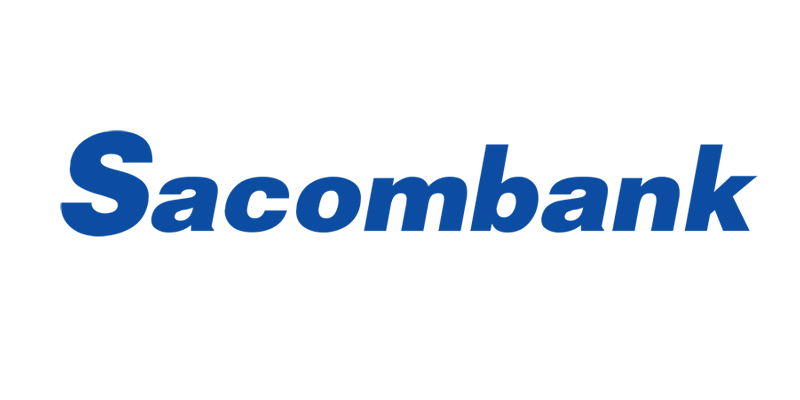 Accordingly, at 11 PM on April 24, 2017, the account of the customer Hoang Minh Tam based in Hanoi was withdrawn the total balance of VND94.9 million at Sacombank's ATM located at Le Van Tam Park, District 1, Ho Chi Minh City. In the morning of April 25, 2017, this customer detected the transaction via the automatic notice message and contacted Sacombank's officer immediately.  
Mr. Nguyen Minh Tam, Deputy CEO of Sacombank said that "After getting the information, Sacombank has taken action quickly to find out the reason and it was reported that the customer's information was stolen to make a fake card. The security camera at ATM recorded the fraudster taking out cash by swiping the fake card. Hence, Sacombank supported to return money to this customer in the morning of April 26, submitted related information, photos as well as cooperated with the High-Tech Crime Prevention (C50) in investigation."
Facing the number of high-tech criminals increasing rapidly, Sacombank would like customers to avoid card fraud by taking steps to keep your card details safe as follows:
1. Do not disclose the card information
Do not disclose the password or lend your card to others. Do not set the password which is easy to guess information such as date of birth, ID card number, cell phone number, license plate, etc. in order to avoid being stolen money when other people getting the card; as well as change the password frequently. 
In order to prevent the risk of card information disclosed, especially CVV code (3 last digits on the back of the card), some people memorize the code and cover it.  
2    Be careful when withdrawing cash at ATMs
Firstly, please remember to check whether there is a strange device placed onto the card reader in order to avoid being stolen card information. Besides, when you input your pin code, make sure you use your hand to cover the number pad. When the transaction completes, you should be aware of taking back the card and cash and read the notice saying that the transaction has been done successfully before leaving. 
In order to support the customers, most of Sacombank's ATMs are equipped with a keyboard cover. Sacombank has also installed security monitoring systems at its ATM boxes to promptly detect high-tech criminals attaching devices to steal card information. Furthermore, Sacombank's staff has assigned to keep an eye on ATM boxes, regularly check and maintain ATMs' operation. The staff has been trained to detect signs of card fraud at ATMs as well as minimize the risk occurring. 

3    Be careful to make an online payment 
When making an online payment, you should
- Use the anti-virus software on the computer, smart phone. 
- Not reply to a strange email, not click on the strange link or respond to request on personal information disclosure, card information disclosure, etc. 
- Type the website address directly on the browser when making an online transaction, not click the links sent by email or links recommended by Google (in case of using Google search) because the fake links look mostly the same as the real ones. 
- Only do online shopping, online payment at official website of Banks and other reliable merchants practicing https security platform. 
- Not provide your security card information on social pages (e.g. facebook, skype, viber, zalo, etc.) in any cases. 
- Use international debit card and deposit exactly the amount of money in need for payment in order to manage money in the card account. 
4     Monitoring when making a payment by card
For magnetic cards, it is easy to make a fake card due to being made by low technology. In order to keep safe for customers using bank cards, Sacombank has conducted the project to issue smart chip cards instead of magnetic cards. 
However, in order to keep your asset safe, you should be careful when using your bank card. When shopping, paying by card at supermarkets, restaurants, hotels, shops, etc., cashiers are usually the ones to keep your card and make transactions; hence, card information might be stolen. Thus, keep your card in sight and carefully observe the cashiers, avoid them trying to remember the information printed on your card. Also, ensure to keep track of whether the cashier has entered the right amount of money to pay.

5     Always keep information confidential when using e-banking
For passwords to access e-banking services, personal email, you need to set strong passwords, change your passwords frequently, and should not use the password save function for next time log in automatically. In particular, you need to limit the use of computer, public wifi network when accessing e-banking. 

6     Use automatic transaction noticing service 
According to experts, in order to use bank card safely, cardholders should use automatic transaction noticing service and SMS notice on the balance so that cardholders can detect suspicious transactions to deal with immediately.
In some unexpected situations relating to the risk of money lost in the card account, you should calm down, immediately contact the issuing bank to request for locking the card and cooperate with the bank, related parties and provide documents (if any), etc. for instructions and supports. To contact us, you can call Sacombank Customer Service 24/7 at 1900 5555 88 or email to ask@sacombank.com