Simply tap and pay with Sacombank contactless payment cards
07/07/2017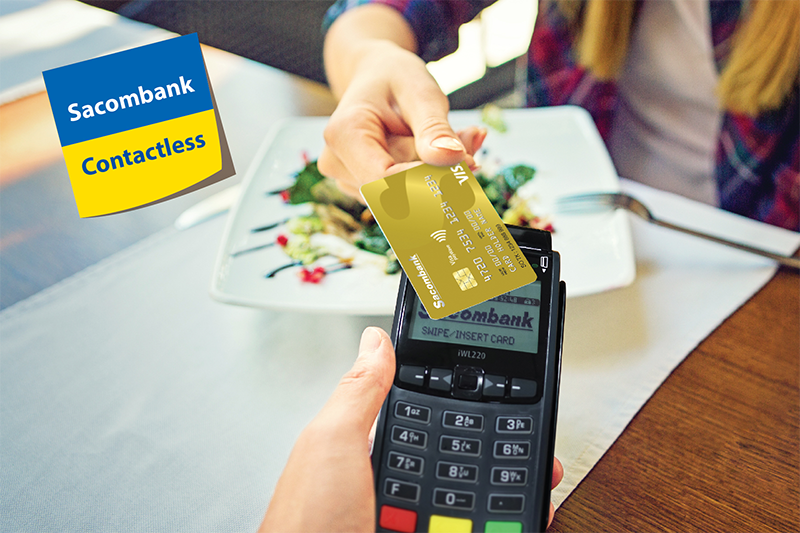 Mr. Nguyen Minh Tam, Deputy CEO of Sacombank said that "Sacombank Contactless systems are modern POS machines and contactless cards that enable cardholders to simplify the payment procedure by touching or gently waving contactless cards against the symbol on POS terminal. Especially, it is a plus for this technology due to being more secure when cardholders simply tap and pay without swiping cards. In addition, with the payment from and below VND 400,000, cardholders do not need to sign bills."    Following the strategy of being the modern retail bank, Sacombank has planned with a roadmap to develop its payment system and in the past 3 years, the Bank launched modern POS terminal accepting contactless cards. At present, the Bank aims to deploy this product at supermarkets, fast food chains such as Aeon Citimart, KFC, etc. in order to get clients' feedback for improvement before widely launching at merchants accepting Sacombank's cards.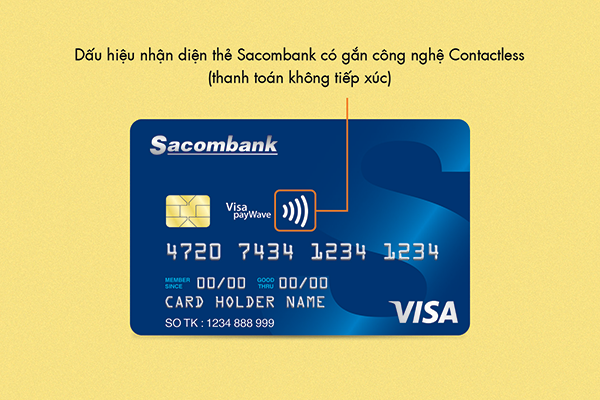 Regarding card products, Sacombank has used contactless technology in line with a change of the brand image on credit cards, classic and gold international payment cards. There is no image change on premium cards but contactless technology applied. Clients who register for new cards will gain experience to use this modern payment technology. Sacombank contactless card is also used at any POS machine.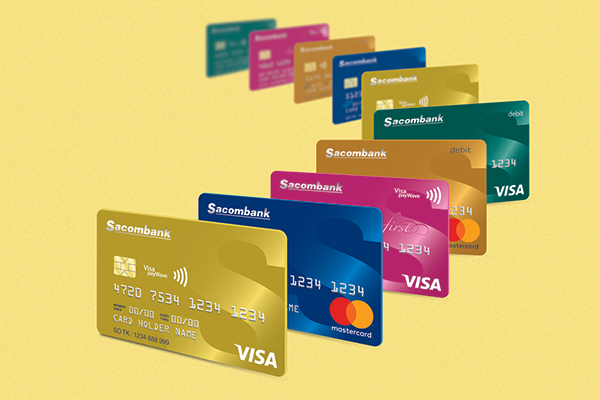 The new image identity of Sacombank's cards arises from the idea of using letter "S", representing the name Sacombank, well-designed to show the Bank characteristics: dynamism, flexibility and innovation that meet higher demands of clients. Along with brand image change for Visa and Mastercard credit cards, classic and gold international payment cards, Sacombank will also change the brand image for JCB cards in quarter III/2017.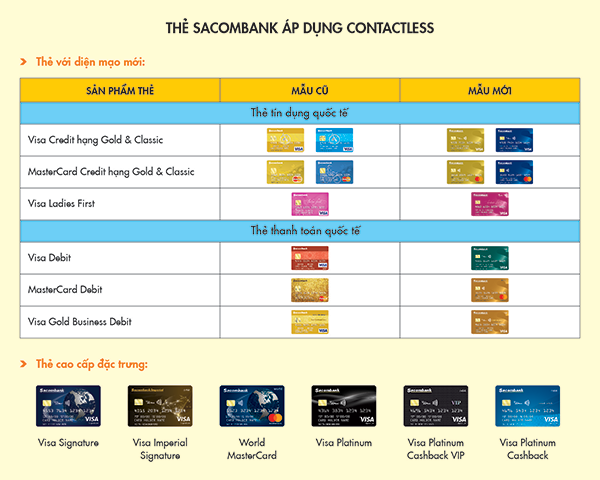 For more details, please visit our website at www.sacombank.com.vn or contact us at any transaction office or call our Customer Services Center 24/7 at 1900 5555 88/ 028 3526 6060 or email to ask@sacombank.com 

Addition information:
According to the research of Visa on consumers' payment behavior in 2016, Vietnamese consumers are interested in modern payment methods. 83% of respondents said that they would use the contactless payment method instead of cash when being deployed in Vietnam. 
Mr. Sean Preston, Director of Visa Company in Vietnam, Cambodia and Laos said that "Visa is proud of cooperating with Sacombank to launch Sacombank contactless payment method or called Visa payWave. This can enable Vietnamese consumers to gain experience from using the fast, simple and secure payment technology. Consumers do not waste time to change money or wait at the payment counter. In years to come, Visa Company will continue cooperating with Sacombank to launch Visa payWave nationwide as well as commit to supporting Vietnam in fully applying electronic payments in 2020."