The Former President Truong Tan Sang has visited Sacombank Laos
08/02/2017
The former President Truong Tan Sang appreciated effective business activities of Laos-based Vietnamese enterprises, especially Sacombank Laos. He said:"With 90% of local employees, Sacombank Laos' business situation is efficient. Sacombank Laos has researched and built the appropriate business strategy at Laos. I appreciate the goal Sacombank Laos has achieved and expect that the Bank will keep moving forward and be appreciated here. Besides, Sacombank Laos should boost its lending to customers who have specific business plans, so as to help Laos's enterprises as well as Laos-based Vietnamese enterprises for mutual benefits. This also helps to build good relationship between the two countries."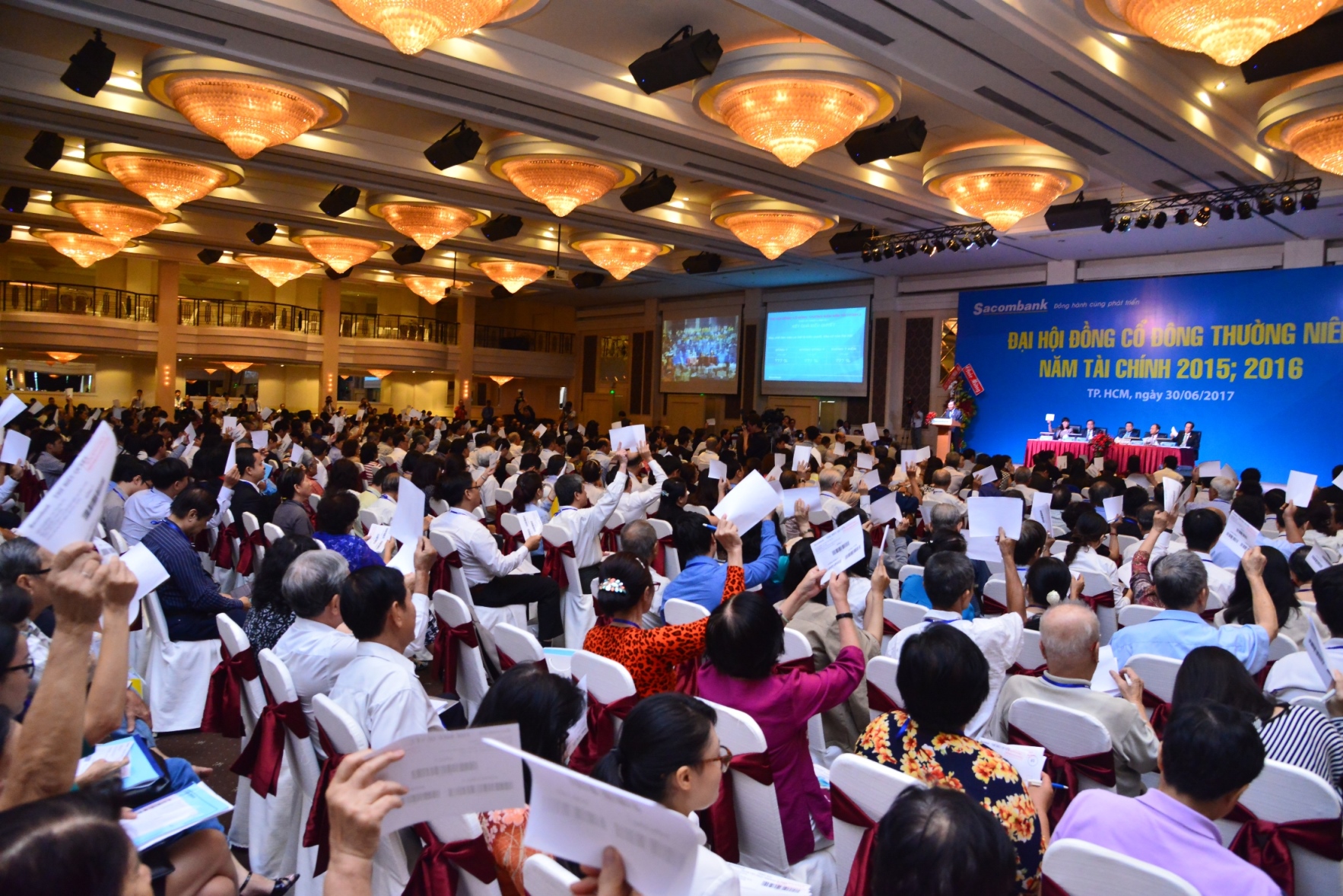 Former President Truong Tan Sang (the forth from the left) and his wife visit Sacombank Laos, welcomed by Mr. Nguyen Mien Tuan – Vice Chairman of Sacombank (the third from the left), Mr. Nguyen Gia Dinh – Board member of Sacombank and Chairman of Sacombank Laos (the second from the right), Mr. Phan Huy Khang, Vice Chairman and CEO of Sacombank (the third from the right). 
Furthermore, Mr. Phan Huy Khang, Vice Chairman and CEO of Sacombank on behalf of all colleagues from Sacombank and Sacombank Laos presented sincere thanks to Sir Truong Tan Sang for his words. Sacombank will continue investing in technology, building and offering diversified products and services to Laos people, as well as training employees serving the banking sector in Laos.

Sacombank Laos was established in 2008. Over 8 years of its operation, the Bank has been providing  comprehensive financial solutions and modern banking services to enterprises, local individuals, Laos Vietnamese original individuals and Laos-based Vietnamese enterprises. This contributes to boost trade between the two countries. In 2016, Sacombank Laos had total assets of US$131.8 millions, total lending of US$76 millions, and non-performance loans (NPLs) rate of below 1%.   

Laos and Vietnam officially established the diplomatic relation since 1962 and signed the Treaty of Amity and Vietnam-Laos Cooperation since 1977. Along with the traditional friendship, special solidarity, comprehensive cooperation between Vietnam and Laos are seeing in-depth strong development. Economic, trade and investment cooperations between the two countries have many important changes. In 2016, registered investment capital of Vietnam enterprises at Laos was approximately US$5.1 billions, top 3 among countries investing in Laos. Many investment projects have been efficient, generated profits and contributed to the development of the two countries, especially such as Xekaman 1 Hydropower project completed and put into operation; Muong Thanh Vientiane hotel promptly built and served the ASEAN Summit in September 2016, etc. Two-way trade turnover between Vietnam and Laos in 2016 was approximately US$801 millions, while imports of Vietnam reached US$342 millions and exports from Vietnam to Laos reached US$459 millions. The trade activities have been promoted. Along with economic cooperation, other cooperations in various fields are also focused such as national defense and security, education, training, health, agriculture and rural development, cooperation between border localities, the form of economic zone and trade exchanges across the borders and more.