"Experience services now, get gifts immediately" with Sacombank
10/09/2018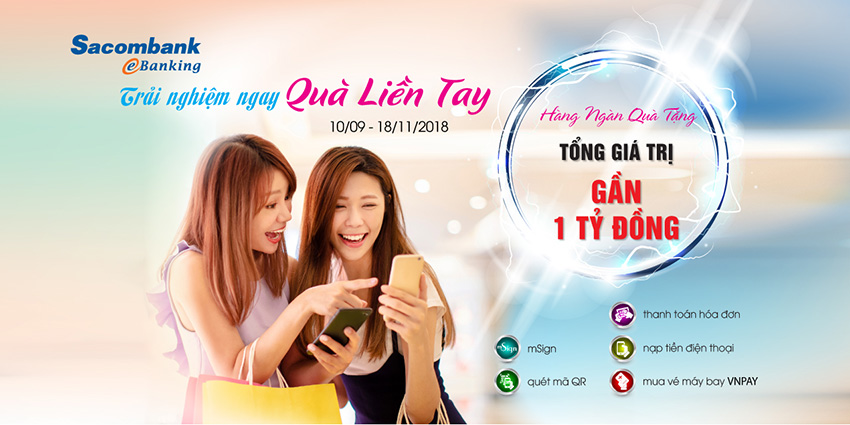 Sacombank accordingly will give VND50,000 to the first 100 customers who successfully activate mSign transaction authentication, refund VND50,000 to the first 100 customers who register for automatic bill payment service and make at least one mobile top-up with a minimum amount of VND100,000 through Sacombank eBanking (including Internet Banking at https://www.isacombank.com.vn or Mobile Banking) every day. Sacombank will give VND500,000 to 10 customers with the highest amount of mobile top-up (a minimum of VND1 million) via eBanking every week.
In addition, Sacombank will immediately refund VND100,000 to the first 500 customers paying by QR code with a minimum amount of VND200,000 via Mobile Banking and refund VND200,000 a transaction for the first successful 500 flight ticket purchases at VNPAY via Internet Banking.
For more information, please call us at 1900 5555 88 (hotline), or visit the website khuyenmai.sacombank.com.