Sacombank achieved nearly VND 1,000 billion in pre-tax profit in the first 6 months of 2018
25/07/2018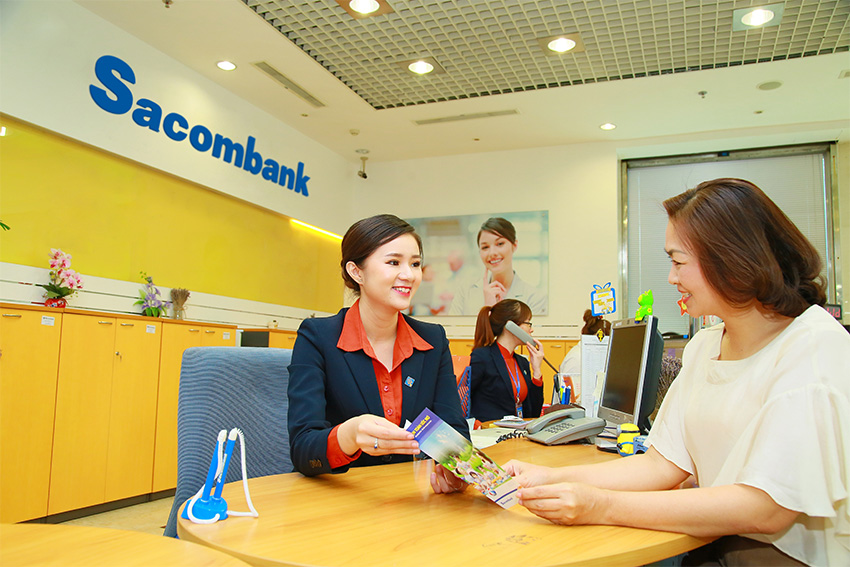 On July 20, 2018, Sacombank held a town hall to review operation in the first 6 months of 2018. At the conference, Sacombank announced the profit before tax for the first 6 months of 2018 reaching nearly VND 1,000 billion, equivalent to 54.2% of the year plan. Along with restructuring, Sacombank also focuses on improving labor productivity. Thereby, the Bank's market share has changed markedly in the direction of selective growth and associated with efficiency.
According to the consolidated financial statements of the second quarter of 2018, Sacombank's total assets reached nearly VND 401,000 billion, an increase of 8.7% compared to the beginning of the year, of which the proportion of profitable assets increased by 3.5%; mobilization from economic organizations and individuals increased faster than the growth of the industry, reaching more than VND 364,000 billion, up 11.9% compared to the beginning of the year, deposit market share increased from 4.7% to 4.9%; selective credit growth, focusing on developing promising industries, total credit reached more than VND 247,000 billion, up 9.6% compared to the beginning of the year, lending market share increased to 3.6% compared 3.5% of the beginning of the year. Sacombank's total income was more than VND 5,000 billion, up 49.1% over the same period last year. In particular, service revenue continued to grow positively, reaching VND 1,134 billion, up 35% over the same period in 2017. Profitability ratios improved with ROA 0.4% and ROE 6.55%. The number of customers is more than 4.7 million, up 8.1% compared to the beginning of the year. Sacombank's network currently consists of 566 transaction points in 48/63 provinces and cities of Vietnam, Laos and Cambodia, and 4 subsidiaries operating effectively in the fields of remittances, financial leasing, gold, silver and gems, debt management and asset exploitation.
Besides, Sacombank recovered more than 3,600 billion dong of bad debts and outstanding assets in the first 6 months of 2018. The bad debt ratio at the end of 2017 was 4.28%, now it has decreased to 3.3% and is expected to fall below 3% by the end of 2018.
Recently, Sacombank was highly appreciated by prestigious domestic and international organizations through awards such as "Top 20 famous brands in Vietnam" voted by Vietnam Intellectual Property Association, "Top 10 Prestigious Vietnam Commercial Bank in 2018" announced by Vietnam Report Joint Stock Company (Vietnam Report), "Vietnam Strong Brand 2017" awarded by Vietnam Economic Times, ranked first in the Top 5 Companies most loved/voted by internal employees and Top 2 Favorite Employers in Finance/Banking/Insurance sector surveyed by CareerBuilder Vietnam; along with 4 awards from JCB International Card Organization (Japan) including "The leading bank in card spending revenue", "The leading bank in card spending growth", "The leading in the number of cards issued", "The leading bank in new card products".
With a solid foundation, Sacombank will continue to promote its strengths and achievements to speed up the restructuring process according to the Scheme, consolidating the entire operating system. The overall goal is to develop sustainably, focus on customers, promote retail and digital banking, increase revenue from services to contribute positively to profit; Besides, it is enhancing competitiveness by differentiation strategy, combined with cost optimization and expanding cooperation and association.