Sacombank awarded Mercedes c200 car to customers who won the promotion "Owning a car to welcome summer"
21/09/2018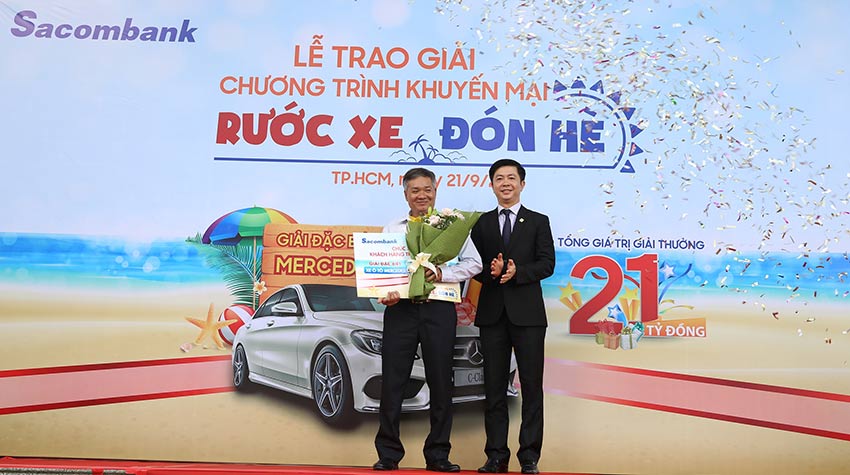 The remaining winning customers nationwide will receive the prizes at the branches or transaction offices that customers have transacted.
"Owning a car for welcoming summer" is a promotion program launched by Sacombank from June 1, 2018 to August 29, 2018 for individual customers who are eligible when saving money, using counter service or remittance, international payment, electronic banking. In particular, customers receive 1 lucky number to participate in lucky draw when open saving account at the counter from VND5mio to VND20mio (term from 2 to 36 months); open online saving accounts from VND15 million with a term from 2 months; accumulated USD 1,800 in turnover of receiving remittances and international payments; accumulated enough VND120,000 of counter service charges (money transfer, safe box rental, collection for State...); have a new payment account opened in 2018 and log into Internet Banking during the promotion period. The total value of the program awards is more than VND21 billion.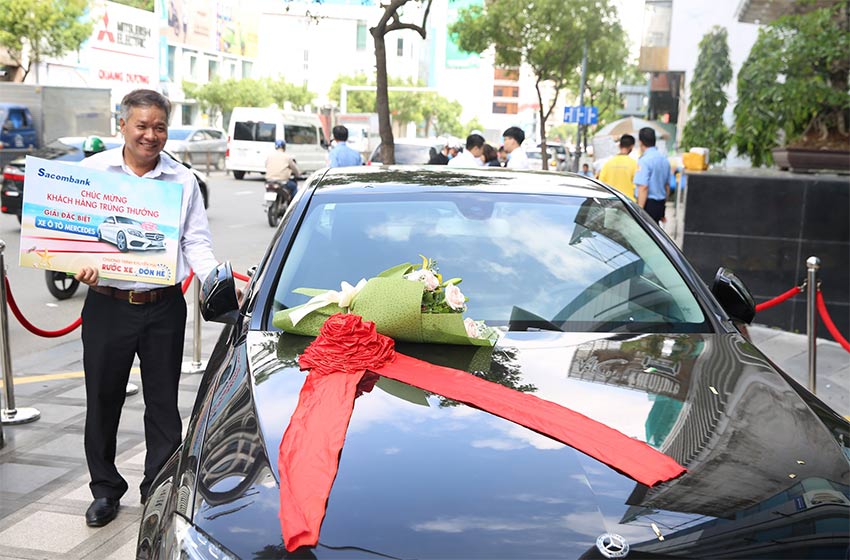 Winners of the program have been identified by lucky draw ceremony on September 11, 2018, in the presence of representatives of the Trade Promotion Agency - Ministry of Industry and Trade, representatives of Sacombank's Board of Directors, representatives of customers and journalists. The list of winning customers is posted on the website khuyenmai.sacombank.com.
For detailed information, please kindly contact:
FURTHER INFORMATION:
In accordance with Decision No. 798 / QD-BTTTT dated May 25, 2018 of the Ministry of Information and Communications on the conversion of mobile users from 11 numbers to 10 numbers, Sacombank will deploy updates for customers who have posted transaction registered phone number with 11-digit by 2 methods.
First, from September 15, 2018 to the end of November 3, 2018, customers use the phone number registered for transactions with Sacombank (including numbers that have not or have been converted by telecom companies) send SMS with the syntax STB DK and send to 8149. The second method is that customers directly visit any Sacombank's transaction offices to update.
From November 15, 2018, customers who have not updated their phone numbers will not receive Sacombank's transaction notification messages. To continue using the service, customers are required to update their phone number by the above second method.