Facing the violation of commodity prices, Sacombank accompanied businesses through derivative solutions
26/09/2019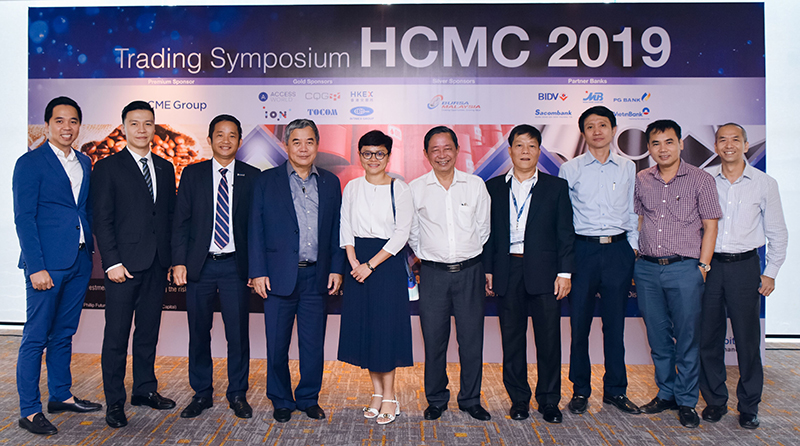 At the conference, financial experts shared a lot of useful and practical information about the global macro-financial market, the trend affecting the commodity price market; At the same time, it also opens many investment opportunities for businesses to giving out the ideas, questions to discuss about business solutions in the near future.
Also at the event, Sacombank's representatives had shared about financial derivative tools which particularly on Future commodity price option. This is one of the most effective and popular tools in the world used by businesses in parallel with the company's main business activities to insure commodity prices against the constant fluctuations of the market through service provider in Vietnam. And Sacombank is one of the few commercial banks eligible to be licensed by the State Bank of Vietnam with a diverse list of goods in many areas such as: Agricultural products (Coffee, Rice, Corn, Soya bean...); Base metals (Iron, Copper, Lead, Aluminum ...); Energy (Crude Oil, Gas ...); Breeding (Pork, cattle ...), Steel ....
Besides, from Q2 / 2019, Sacombank has launched a mobile transaction application. With this application, businesses can easily trade anytime and anywhere to actively buy / sell at the desired time with just a few simple steps.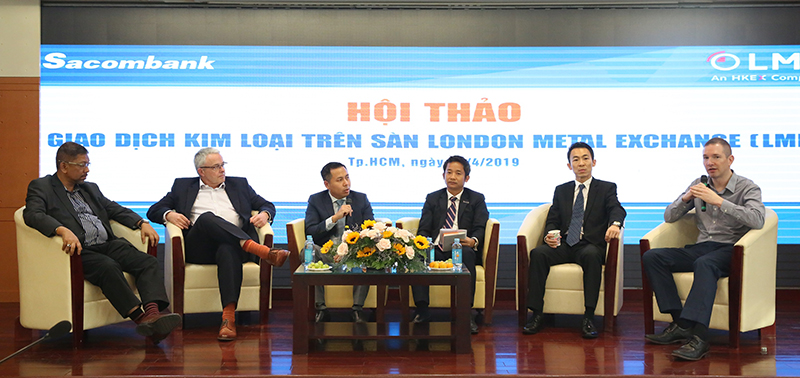 Sacombank regularly organizes large-scale seminars with international partners and customers to find the optimal solution for businesses.
Currently, the total number of corporate customers participating in the Future commodity price option at Sacombank is increasing. The quality of foreign exchange and derivative services provided by Sacombank has been recognized by many prestigious rating organizations in the world with such awards as: The best foreign exchange service provider in Vietnam for 5 consecutive years (selected by Global Finance Magazine) and No. 01 Bank providing Robusta coffee insurance products in 2018 (awarded by Philip Futures Group). In the coming time, Sacombank will continue to improve and update new trends in the market to increase benefits and accompany businesses under the motto of "Customer satisfaction - Sacombank success".