Sacombank achieved VND1,938 billion within the first 7 months of 2019
06/08/2019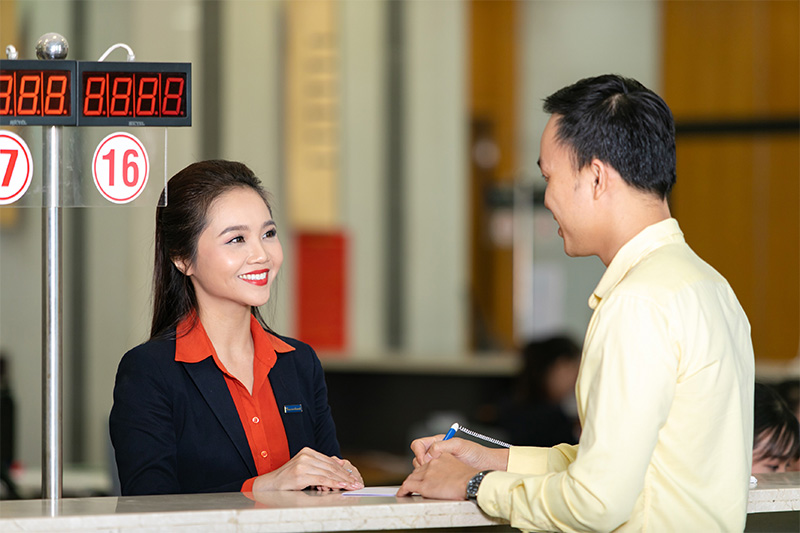 Sacombank's sources of income continued to grow steadily, total net income reached VND 8,259 billion, up 37.3% over the same period in 2018. Of which, net interest income reached VND 5,539 billion, increased by 33.6%. Other business activities also had impressive growth, revenue from service area reached VND1,621 billion, increased by 19.9%; revenue from forex trading was VND284 billion, up by 26.9%. Income from other activities is more than doubled which is VND769 billion.
Sacombank continues to affirm its retail advantages, effectively deploying digital banking operations, increasing service revenue and profit. Accordingly, the number of customers using cards continues to increase by 10%, reaching nearly 5 million customers, with card payment sales increasing 13% compared to 2018. The transaction network is expanded with 1,054 ATMs and 27,681 POS machines, sales increased by 4% and 141% respectively. In particular, 75% of POS systems are equipped with contactless payment technology to ensure customers peace of mind transactions anytime, anywhere. Card profit reached VND 496 billion, up 28% compared to 2018. Particularly, insurance service revenue reached VND 214 billion, contributing 13.2% of service revenue.
In the coming time, Sacombank will continue to prioritize increasing service revenue, focusing on guarantee activities, international payments, insurance, cards, e-banking ... while promoting promotion campaigns on cashless payments and continue to vigorously deploy digital banking services.
On July 31, 2019, with the companion of Microsoft, Sacombank was the first bank in Vietnam to officially announce and put into use the Microsoft Teams conversation and teamwork application to digitize the working environment, contribute to improve productivity and work efficiency for employees. Inspired by an interactive virtual workspace, Microsoft Teams is built as a gateway for members to connect, exchange and team work on just one platform, helping work get processed in a an easier, more efficient and more secure way. With the Microsoft Teams application, Sacombank will arrange, manage and conduct the majority of meetings via the application: minimizing the time and costs of moving and setting up physical meeting rooms, especially when members are in different locations. Project management through the application: the interaction of the project teams that require many members from different departments will be carried out primarily through the application, accordingly, the project related documents are always updated and easier to access by its members. Integrating reports from existing data analysis and management tools in real time: enabling senior leaders to make strategic decisions more quickly and accurately.