Sacombank and JCB signed agreement to implement QR payment technology and issuing Sacombank JCB Platinum payment card
14/01/2019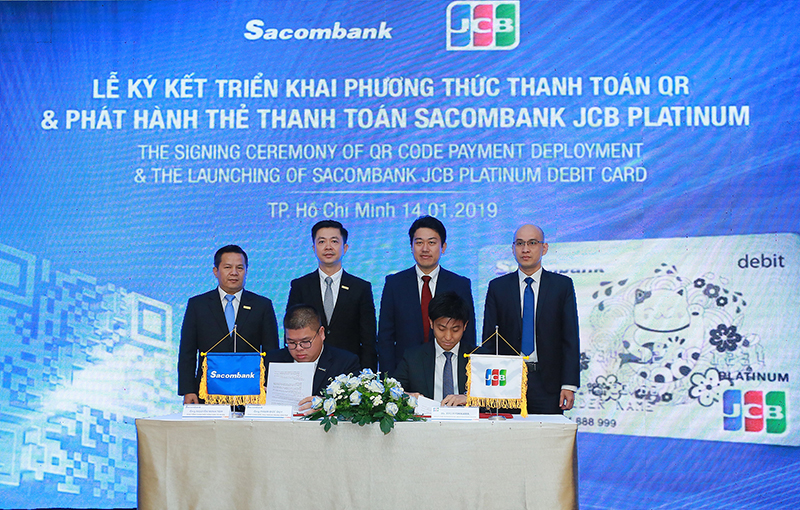 Accordingly, Sacombank JCB credit cardholders can use mobile devices (phones / tablets) to make payment quicker and more secured by scanning QR codes on their phone instead of a traditional swipe or touch card method. At the same time, cardholders whose JBC card issued by other banks can also make payment by scanning QR codes at QR payment units affiliated with Sacombank. At the moment, the number of Sacombank payment accepted points reaches over 2,500 agents and 2019 plan is expected to increase by 30% - 40% compared to 2018.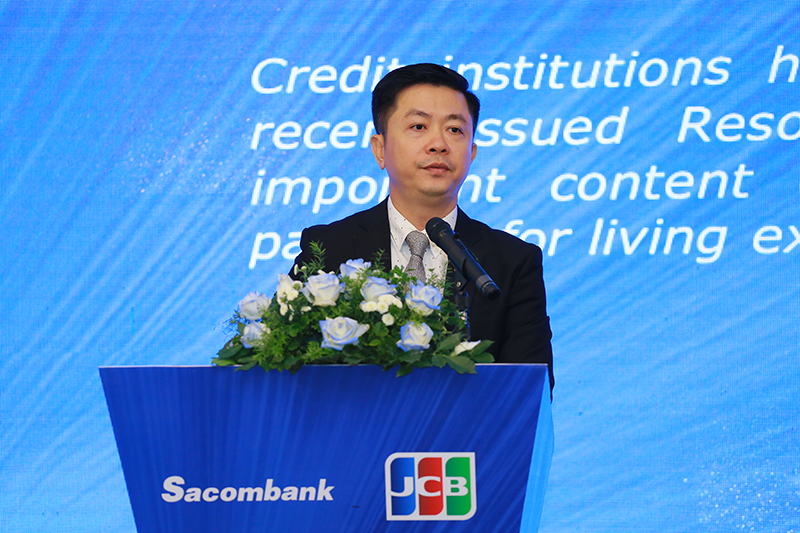 Mr. Nguyen Minh Tam, Deputy General Director of Sacombank, stated that: "In 2018, the card market in Vietnam has grown strongly and developed significantly more than ever, especially with the explosion of e-commerce and non-cash payment. More than 15 million users can pay with QR code at 30,000 acceptance points. This is the prove for the right executing direction of credit institutions toward the Resolution No.02 of the Governments which focusing on increasing requirements to non-cash payment to pay for living expenses before 12/2019. "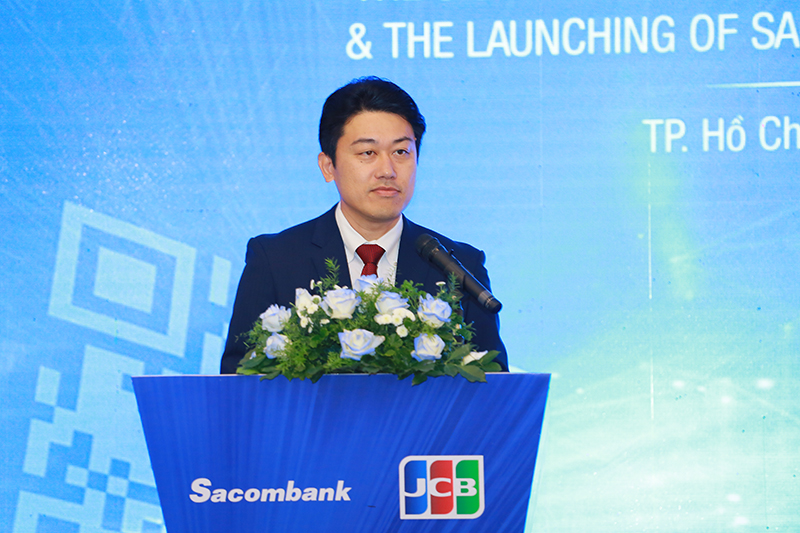 "We highly appreciate that today Sacombank is one of the very first partners in the world to deploy JCB QR payment solutions for JCB cardholders and the first bank in Vietnam to deploy international premium payment cards - JCB Platinum. In the future, we are planning to introduce JCB's biometric authentication payment solution, and hope that Sacombank will continue to be the first bank to deploy this new technology to the cardholders in the shortest time possible"- Mr. Tomoaki Yamaguchi, Chief Representative of JCB International Card in Vietnam, shared at the ceremony.

Besides, Sacombank's issuance of the most premium payment card - Sacombank JCB Platinum Debit will give cardholders many special benefits and privileges such as: free use of VIP lounge services at more than 60 airports in Japan, China, Hong Kong, Singapore, South Korea, Thailand and Vietnam; Global hotline service is available 24/7 for booking cars, hotels, restaurants, golf courses in Japan; get discounts up to 50% when making domestic and international payment...

In anticipation of market trends and demands, with a retail-oriented vision, Sacombank is the first bank in Vietnam to implement touch-based payment method, called contactless payment for Visa card and fast payment by QR for Visa, Mastercard, UnionPay, JCB cards. In 2018, thanks to pioneering efforts in card technology and payment solution, Sacombank was honored to be recognized as a bank with an efficient network of card acceptance units; have highest transaction amount via QR and contactless payment methods; highest revenue growth in the market in terms of transaction amount at the card acceptance points.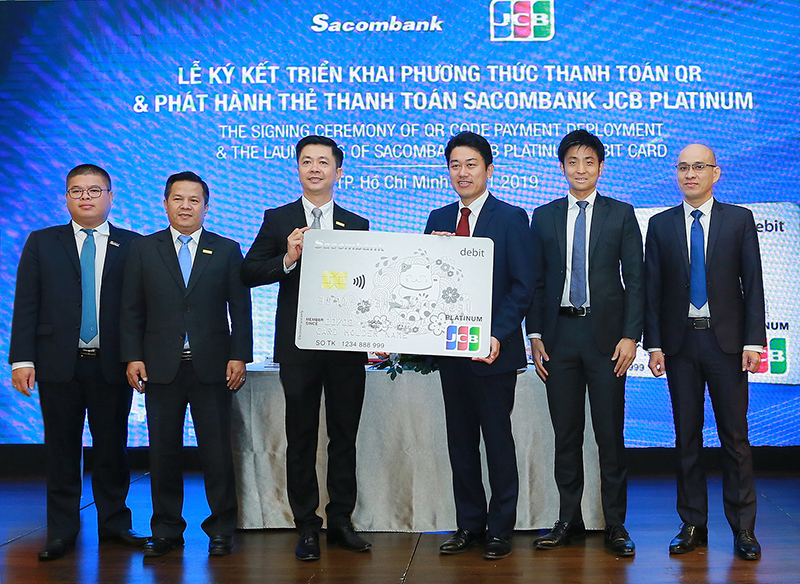 Mr. Tomoaki Yamaguchi - Chief Representative of JCB International Card in Vietnam (right) give Sacombank JCB Platinum payment card logo to Sacombank's representative, Mr. Nguyen Minh Tam, Deputy General Director of Sacombank (left).
Recently, Sacombank has officially introduced financial management application -  Sacombank Pay which is fully integrated most convenient features and utilities such as deposit, withdrawal, money transfer, online shopping, bill payment, credit card payment and information search. On the occasion of launching the application, Sacombank offers a lot of incentives to customers as follows:

• From now until the end of 31/01/2019, customers who use QR payment to buy a movies combo ticket which including one 2D movie ticket and 1 popcorn at BHD with the price of only VND 50,000.
• The first 1,300 customers with any payment transactions from VND 300,000 via Sacombank Pay will receive 1 pair of CGV tickets; Each week, customers with the highest number of payment transactions via Sacombank Pay will receive VND 2 million. This offer will be available until February 28, 2019.

For more information, please contact Hotline 1900 5555 88 or 028 3526 6060; Visit website www.sacombank.com.vn and register card online at website card.sacombank.com.vn.