Sacombank and PWC signed the initiate agreement on upgrading and improving Asset Liability Management (ALM)
19/02/2019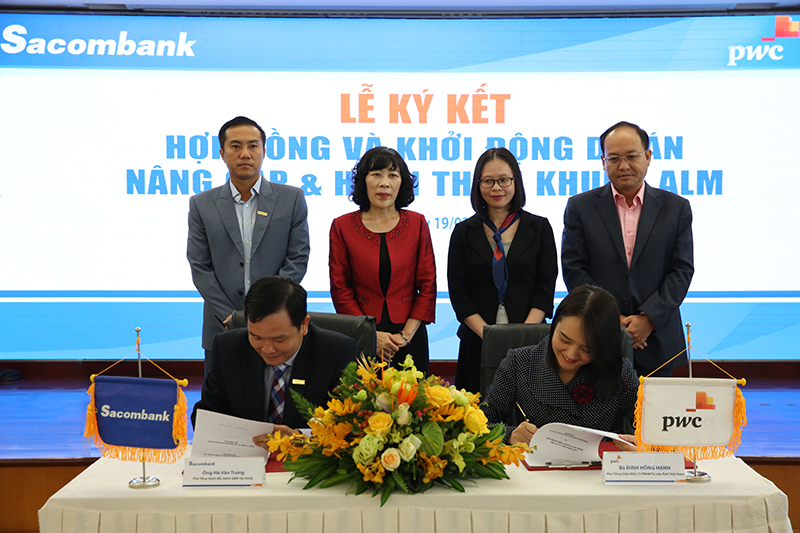 Accordingly, the project is expected to deliver practical benefits to the Bank in the management of liquidity risk and interest rate risk in bank books such as: Identifying risk-taking thresholds, creating a clearly and optimally business strategies from time to time; building a strict liquidity risk management framework to maintain adequate liquidity to ensure the Bank operates safely and continuously in all possible situations; develop customer behavior model and dynamic simulation model to help improve the ALM and a basis for decision-making related to operations. managing balance sheet as well as using capital. Based on these input data, Sacombank will have a suitable portfolio structure strategy to its annual business objectives as well as long-term development strategy.
It is expected that the project will be completed and start to exploit by the end of Quarter 3/2019.
Speaking at the event, Mr. Ha Van Trung - Deputy CEO and Director of Finance Division, Director of ALM project of Sacombank said: "Sacombank is one of 10 banks assigned by the SBV to implement risk management in Basel II standards. Besides, in daily activities, Sacombank is always aware and constantly researching and applying new solutions to improve management capacity in general and risk management in particular. We aim to comply with Circular 13 of the SBV, Basel II and international rules and the implementation of the ALM upgrade and improvement project that in the end of the third quarter of 2019 we will have an advanced overall on liquidity risk management framework and interest rate risk in the bank book."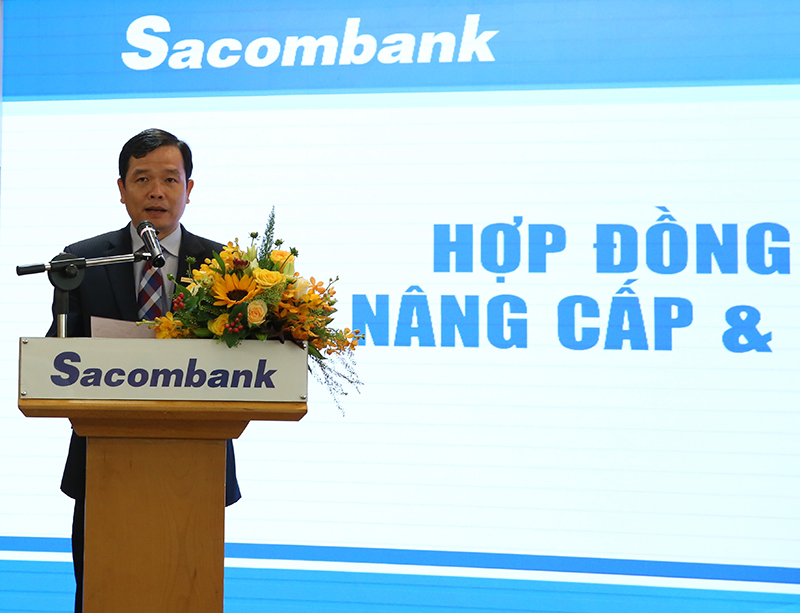 Mr. Ha Van Trung - Deputy CEO cum Director of Financial Division, ALM Project Manager of Sacombank giving speech at the event.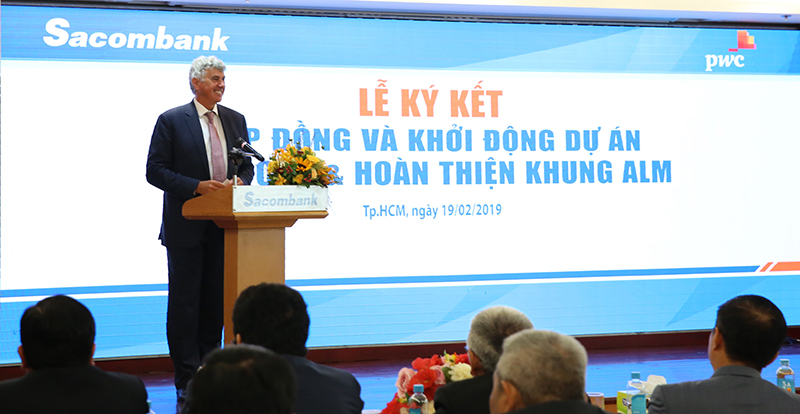 Mr. Grant Arthur Dennis - General Director of PwC Vietnam giving speech at the event.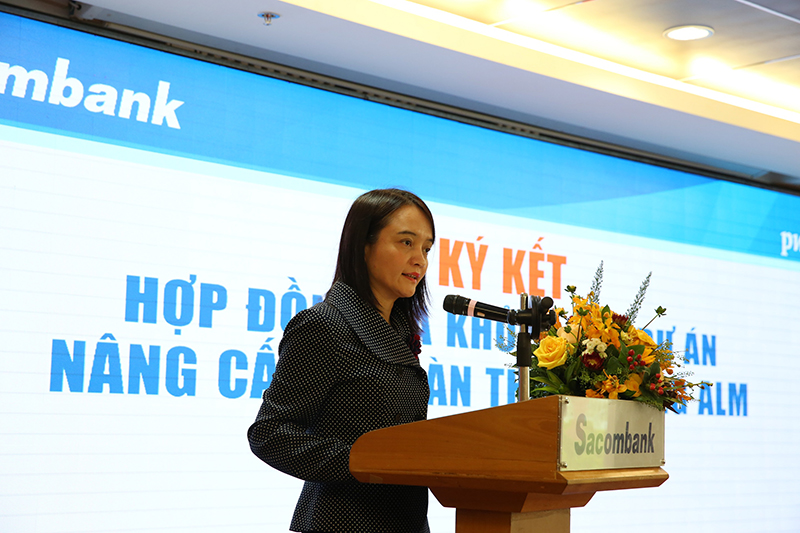 Ms. Dinh Thi Hong Hanh - Deputy General Director of PwC Vietnam giving speech at the event.
For PwC, Ms. Dinh Thi Hong Hanh - Deputy General Director of PwC Vietnam said: "Not only meeting the compliance with standards, applying Basel II criteria successfully, this project brought back the core values in Sacombank's operations. Previously, PwC was fortunate to have the opportunity to cooperate with Sacombank in the first phase when building a comprehensive ALM framework, then in this stage, we will work deeply in this, especially meeting the new requirements Circular 13 as well as the new requirements of Basel III on liquidity management, we also set goals for upgrading quantitative statistics for customer behavior to serve risk management purposes, achieving better liquidity risk and interest rate risk management, improving the capacity of ALM management team. We are committed to use all our resources globally and within Vietnam will coordinate to bring the highest efficiency to Sacombank in this project. "