Sacombank cardholders are entitled to fast loans and installments payment products with attractive interest rates
29/07/2019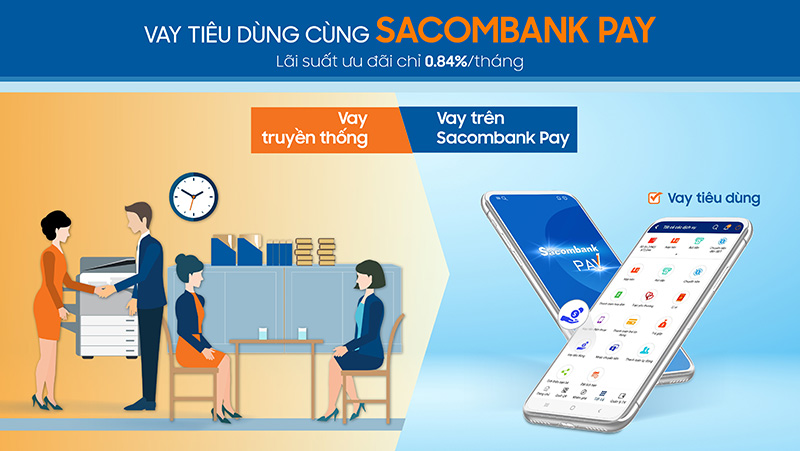 For "Fast Loan" service through Sacombank Pay, after making a successful loan registration on the application, the loan will be disbursed to Sacombank Pay account. The minimum loan amount is VND 6, 12 and 24 million, corresponding to the term of 6, 12 and 24 month installments; up to 90% of credit card limit or savings book in savings books and up to 100 million VND. The loan is managed and paid / settled directly on Sacombank Pay.
Sacombank Pay is a financial management application, fully integrated with modern banking features and utilities to provide customers with many interesting experiences in the digital banking sector such as: linking with all cards issued by domestic and global banks; easily top up / transfer money into the application; cash withdrawal without physical card; transfer money to any recipient via account, card, mobile phone number or personal QR code; actively manage cards and accounts; split your dining bill, shop with friends; purchase phone top up cards or top up mobile phones with discount rate up to 6.5%; making automation payment to many authorities in multi-sector; register and manage 0% interest installment purchase transactions; find transaction points, ATMs and update the latest offers...
For further information, please contact Hotline 1900 5555 88 or 028 3526 6060; access to website khuyenmai.sacombank.com and register online at website card.sacombank.com.vn.