Sacombank continues its journey of "Thinking Orientation - Changing life" at Hutech University
10/05/2019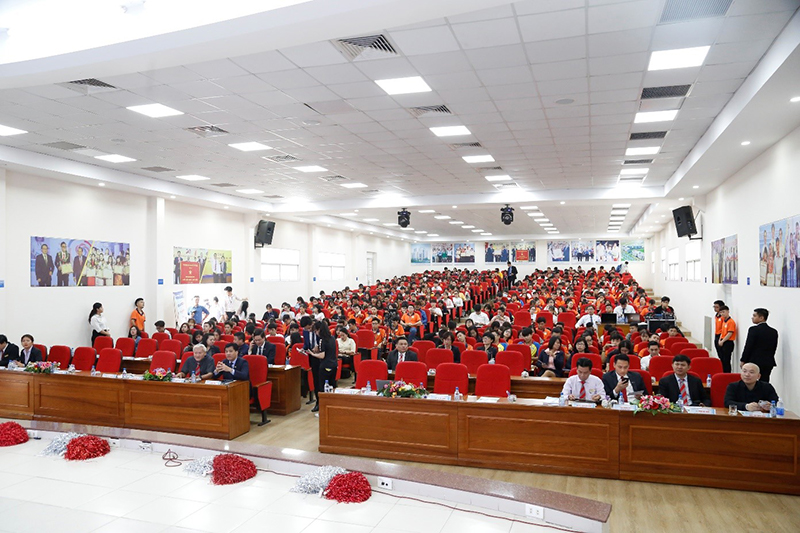 The program was started with an interesting experience of students on Sacombank Pay financial management application with many attractive gifts were given to the winners.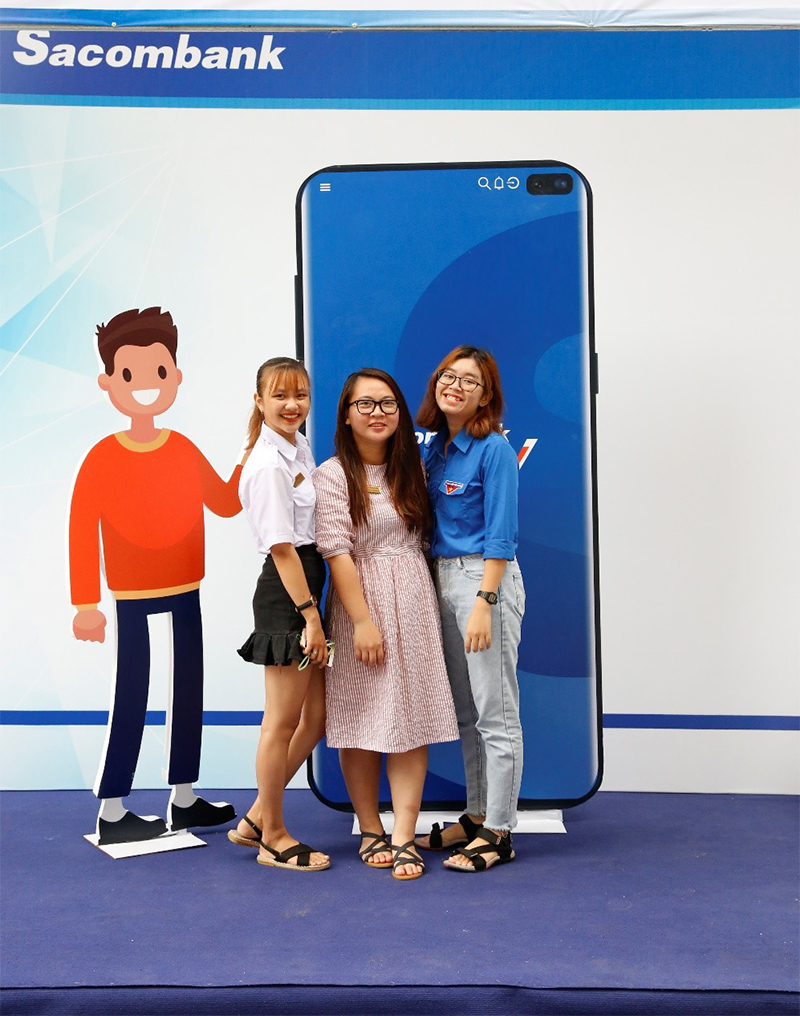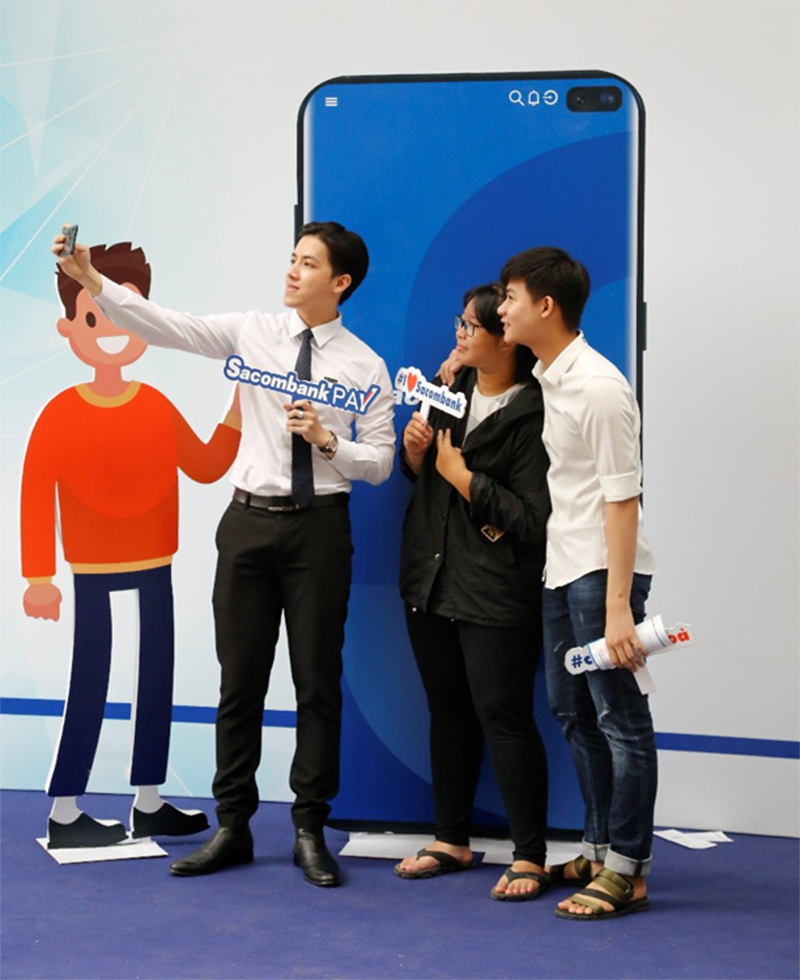 For many years, Sacombank has coordinated and implemented many recruitment programs, training programs, career orientation for students at many universities / colleges nationwide which including Hutech University. The outstanding programs can be mentioned as: Potential Sacombank intern, Sacombank Nurturing Big Dreams Scholarships,... And especially, currently there are many managers at Sacombank are the Hutech alumni.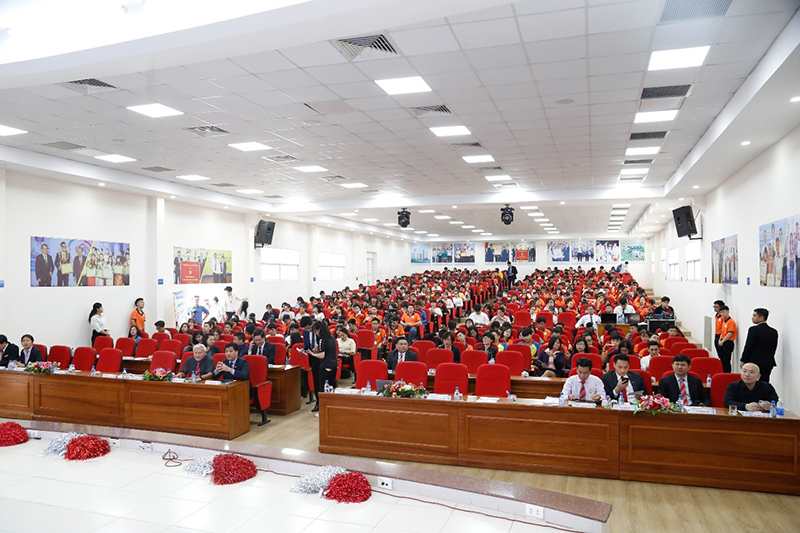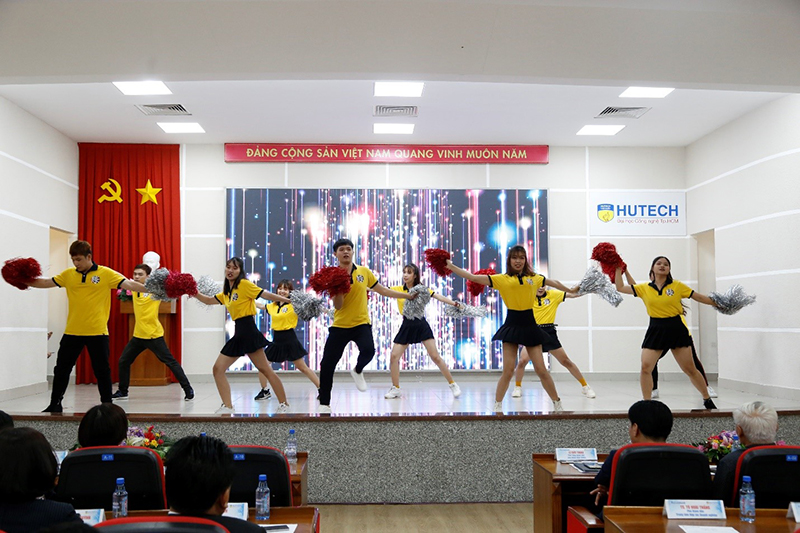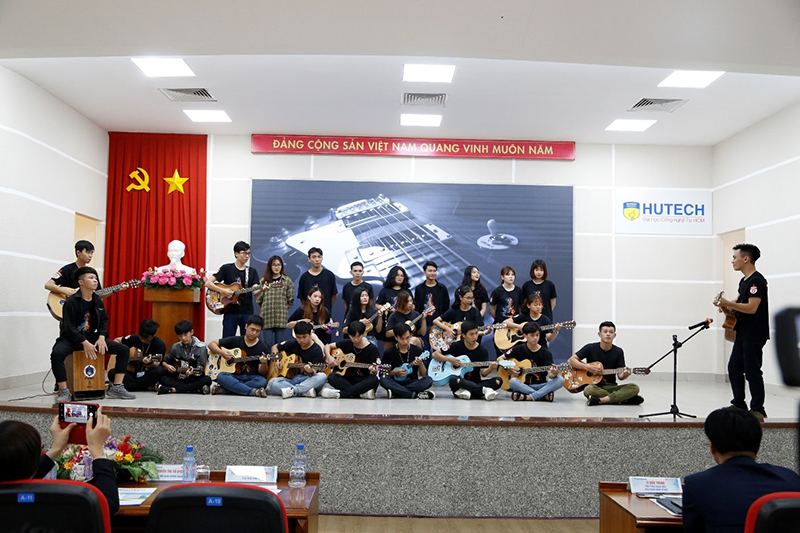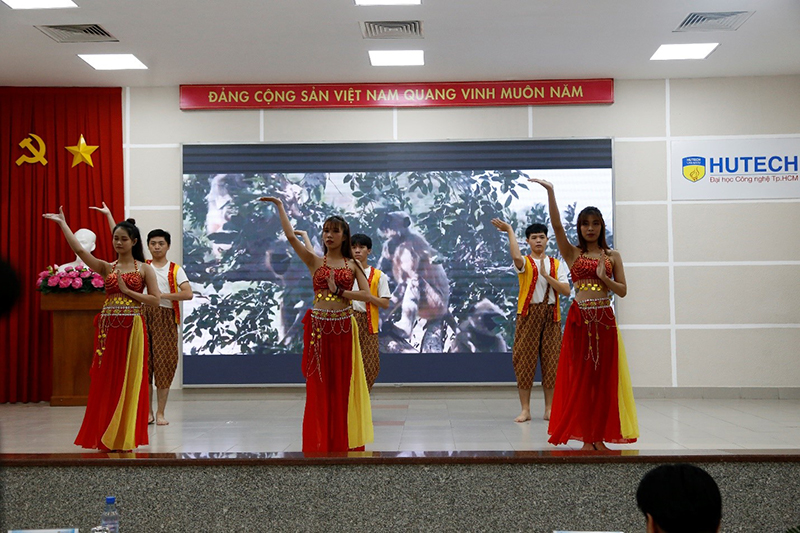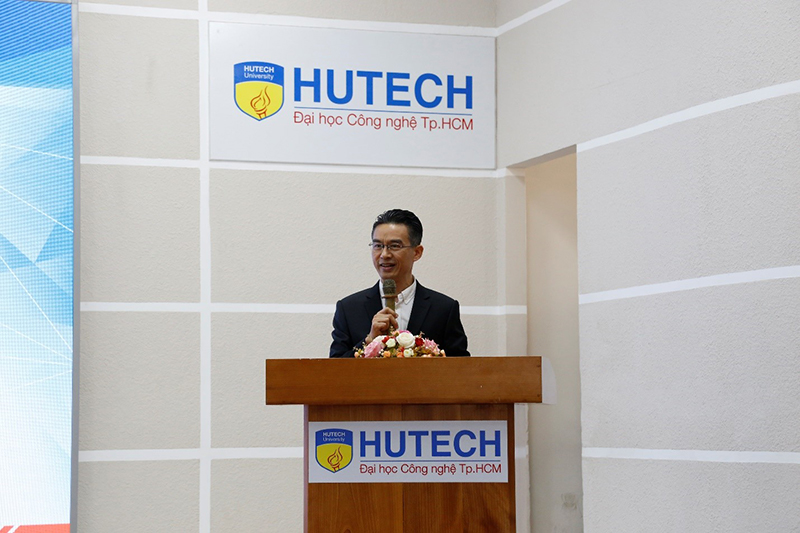 Dr. Nguyen Xuan Hoang Viet - Hutech University Vice President shared: "Up to now, many students have been able to visit, practice and be recruited at Sacombank - one of the most important partners of Hutech University. Today's "Thinking Orientation - Changing Life" program is a great honor for our university, the program will definitely bring great value to the students, and will be the driving force and determination for spiritual direction for all students. I hope in the near future there will be more practical cooperation between Sacombank and Hutech University, especially with more interesting programs just like today.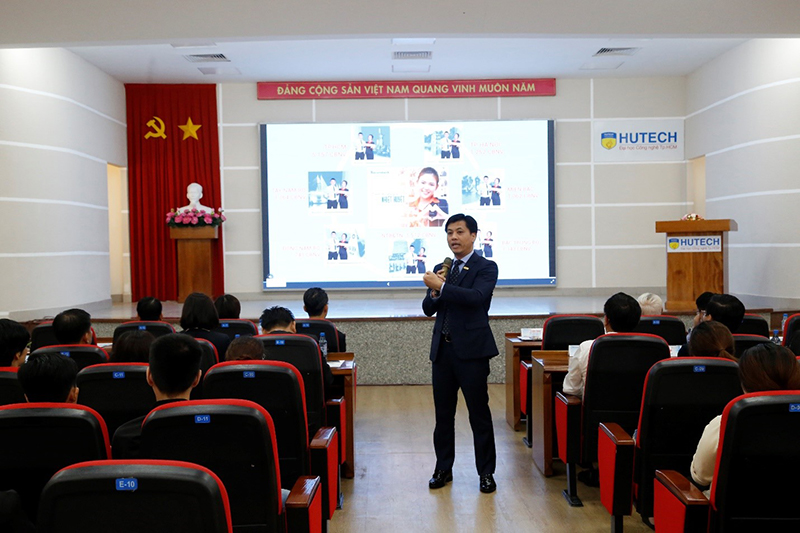 Mr. Le Duc Thinh - Deputy General Director of Sacombank shared a lot of interesting information to the program: "Sacombank, at the age of 27 with full of vitality, always insists on affirming its position in the Banking and Finance market. In Vietnam, we are proud to affirm that we are one of the leading companies in scale and network as well as the quality of human resources. In particular, Hutech is a source of labor with great contribution to human resources in Sacombank, especially in the last 3 years. Currently, in Sacombank, up to 70% of the employees are born from 1986-2000, so this is a very suitable environment for all of the students. With the seminar today, I hope that the students will develop to their full potential as soon as while they are still studying so that they can be confident to every career opportunity coming".
As expected, the appearance and presentation of Mr. Josh. Diep Minh Nghi - Senior lecturer and holder of many important positions as well as possessing many impressive achievements in his teaching career - has brought a tremendous amount of positive energy for students.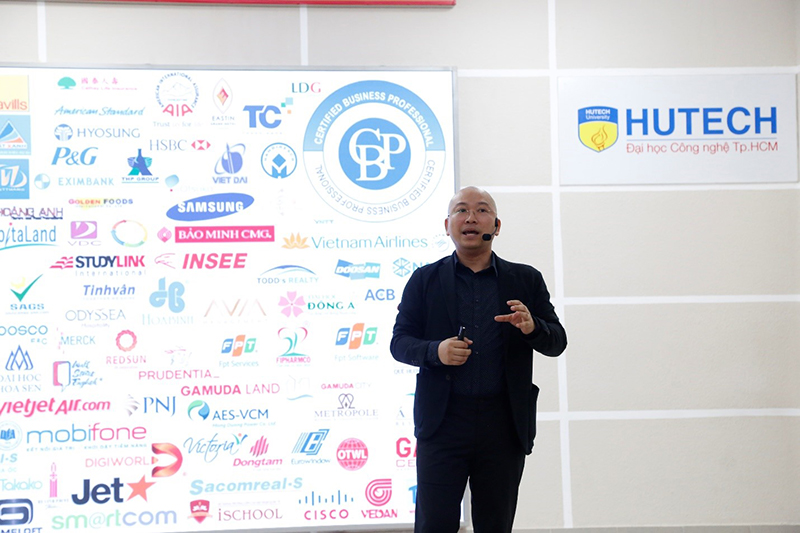 Mr. Josh. Diep Minh Nghi shared: With personal experiences throughout dozens of years working and striving for my dream, I realized that if we have not yet succeeded, try to accumulate the smallest experience from previous failures. At some point, it will bring unexpected values and most importantly, keep your goals firmly. And the foundation you need to prepare yourself is enthusiasm, confidence, positive, honest and necessary skills. Most importantly, you should become a positive thinker, be optimistic because when you are positive, optimistic, you will be healthier, more successful, and having 30 times more chances to be happy than others and your life age will probably increase by an average of 7.5 years ...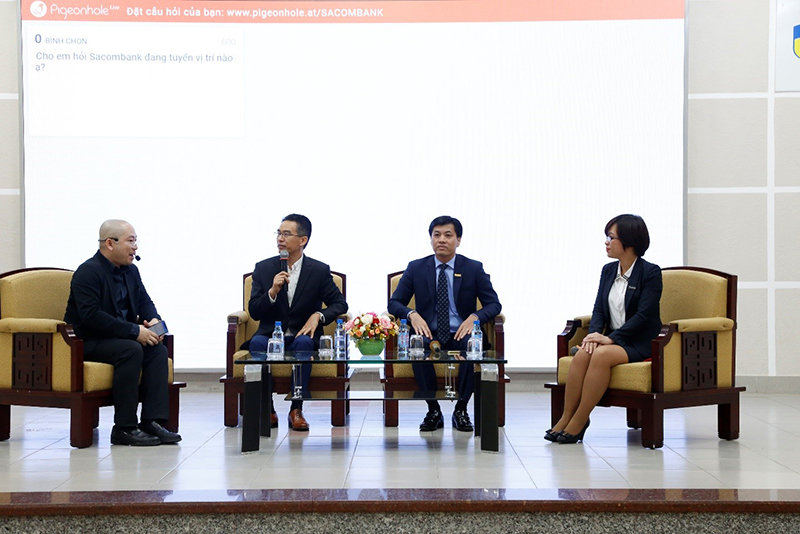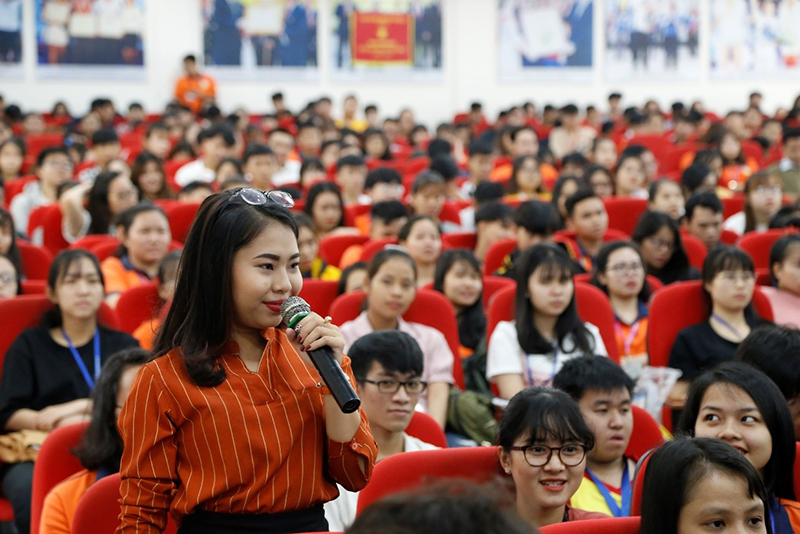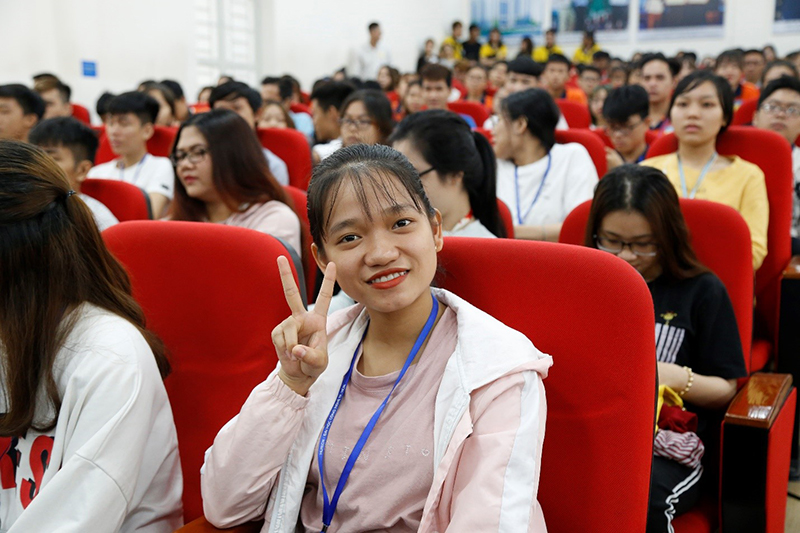 In the communication with Sacombank leaders and the school's leaders, the students had the opportunity to explore as well as orientate on necessary and sufficient requirements to open up many career opportunities at enterprises which particularly at Sacombank.
Tran Kim Hong, a freshman of Faculty of Business Administration, was very excited to share: "Although the Department has just popularized the program not too long ago, but I don't think the program is well received by students. I myself feel very impressed with the scale of the program. It is very thoughtful and very professional. And surely Sacombank will be my career goal later! "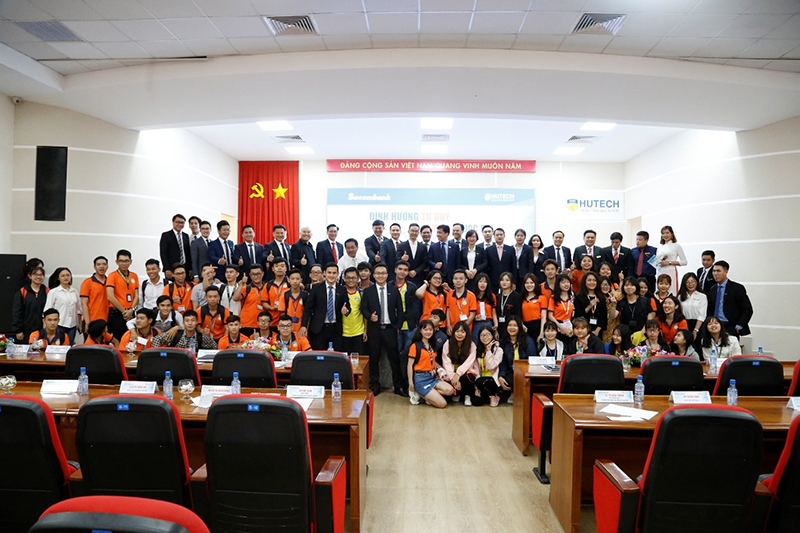 At the end of the program, the students had new perspectives on their own thinking orientation, adding motivation and spirit to prepare for the upcoming long journey.
The series of "Thinking Orientation - Change life" program will continue the next journey at the National Economics University (Hanoi); Da Lat University (Lam Dong) and Ton Duc Thang University (HCMC).