"Sacombank in me" writing contest with total reward value up to VND 10 million
18/11/2019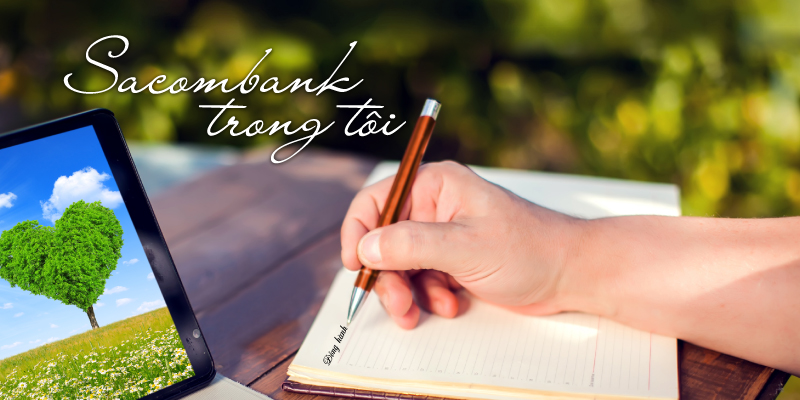 Sacombank will publish the results of the best commentss weekly and final result. Accordingly, the weekly award will be announced on the Friday of the following week with a prize value of VND 1 million each for 8 best commentss (4 commentss of Sacombank staff, 4 commentss of customers) with the highest votes. The final prize for two groups of participants - Sacombank employees and external customers will be judged and announced by the at the end of the campaign with the prize structure: 2 first prizes worth VND 10 million / each, 4 second prizes prize value VND 5 million each, 10 third prizes value VND 3 million each, 20 consolation prizes value VND 2 million each.
With the orientation of focusing on people as the most important factor for the development journey, Sacombank always takes a good care on customers, considers human is the main company resource. That is also the reason why many programs, activities and playgrounds have been created to provide staff and customers with more and more economic, financial, spiritual and health values. .. Particularly for "Sacombank in me", in addition to the above-mentioned values, the contest also shows the spirit of open mind, the desire to listen to the sharing and suggestions to be able to complete and deserve its employees' expectations that staff and customers have given to Sacombank.
Follow these steps to participate in the contest:
Step 1: Directly access the contest at "Sacombank Fanpage!", like Fanpage (if not like Fanpage before)
Step 2: View details of "Program Terms"
Step 3: In the "Comment" section, the participant writes his / her comments (the content is not more than 500 words, does not misspell, does not use vulgar words, should show civilization and sincere affection); enclose the characters NV (employee) or Customer (customer) and a lucky number selected by the participant including 5 numbers; For example: the player is a customer: KH12345; The player is an employee: NV12345; and tag 3 names of my Facebook friends.
Step 4: like, share the post (share must use the hashtag #Sacombank #Sacombanktrongtoi #minigame)
Join now at Sacombank Fanpage!
Contest details is here.