Sacombank leads the contactless payment acceptance network and the disruptive technology in QR payment
14/05/2019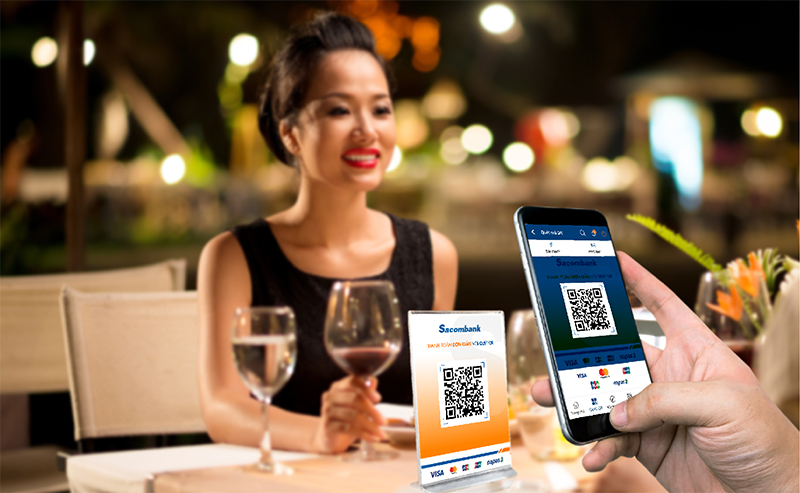 With contactless payment, customers only need to touch the contactless card on an NFC-enabled POS for a few seconds to complete the transaction and do not need to sign the bill for transaction value less than VND 400,000. This is the payment method pioneered by Sacombank for international cards line since 2017, with the deployment of installing POS machines nationwide and developing EMV chip technology embedded on Sacombank cards to get accept for non-contact transactions around the world. Currently, Sacombank is increasingly expanding POS with NFC system and preparing to apply contactless payment technology for domestic cards in 2019.
With QR payment, customers download free applications (Sacombank Pay) from Google Play or App Store that integrate many financial solutions to mobile devices, integrate card information and use mobile devices to scan QR codes at the POS to pay instead of using plastic cards. Sacombank is the first bank in Vietnam to meet the conditions to apply international standard EMV payment method from 2017. Sacombank cardholders can not only scan QR codes for payment in Vietnam market but can also use abroad. In particular, the Bank has actively implemented many attractive incentives and promotion campaigns for customers to promote QR codes payment method via Sacombank Pay and continue to apply QR technology effectively for cash withdrawal, money transfer...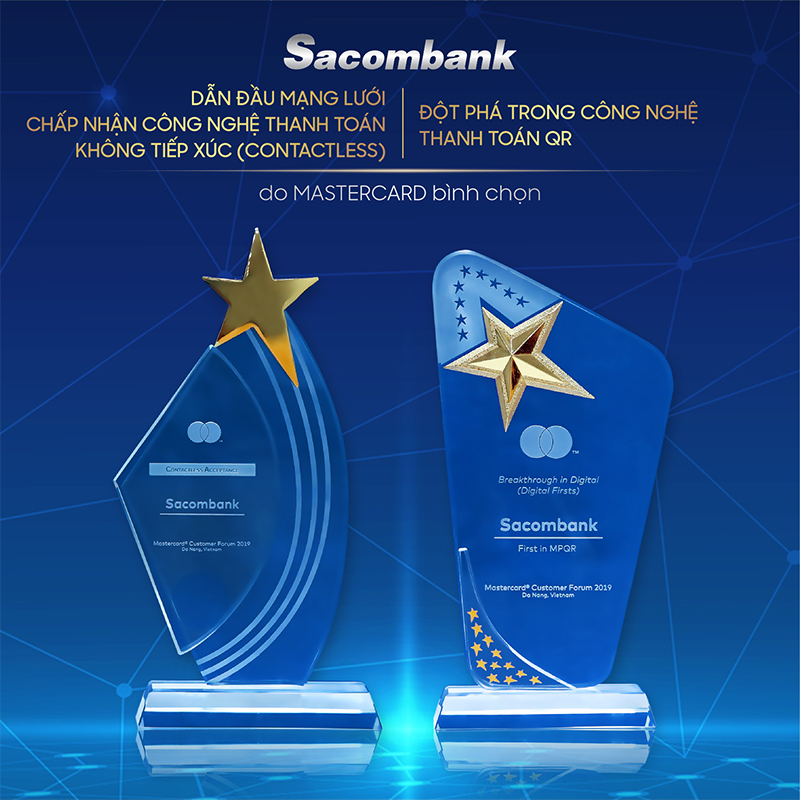 Sacombank is currently issuing a number of card lines with Mastercard which are Sacombank World Credit Mastercard and Sacombank Classic / Gold Credit Mastercard, Sacombank International Payment Mastercard, and Sacombank Travel International Prepaid Mastercard. In addition to outstanding features such as scanning QR codes for payment worldwide (at stores with QR signs) & touching cards to POS for payment around the world (at stores with Contactless signs), Sacombank Mastercard also has outstanding features such as 0% interest installment purchase anytime and anywhere, with a maximum zero interest rate of 55 days (applicable to credit cards); Quick withdrawals with QR - no card required at any Sacombank ATM; up to 50% off at hundreds of places to eat, shop, travel ...; customers can also experience many other financial solutions and utilities of Sacombank Pay.

For further information, please contact Hotline 1900 5555 88 or 028 3526 6060; access to website khuyenmai.sacombank.com and register card online at website card.sacombank.com.vn.