Sacombank mastercard holders are offered free insurance for shopping online and protecting personal information worldwide
10/10/2019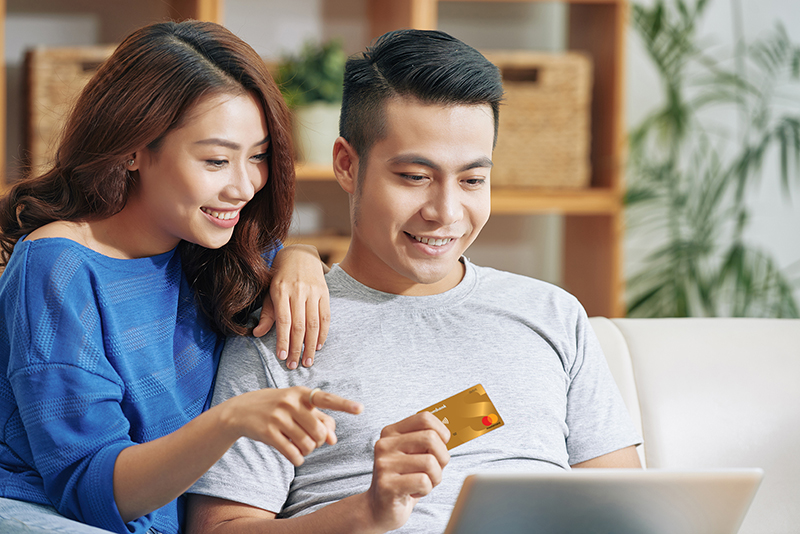 For online shopping insurance feature, cardholders are automatically allowed to participate without registering the service. To claim, cardholders only need to submit the request with related documents via the website https://vn.mycardbenefits.com/.
For the protection of personal information purpose, cardholders register personal information via https://mastercardvietnam.idprotectiononline.com/ to start participating in the service.
Sacombank Mastercard are linked to payment deposit accounts opened at Sacombank. With the card, customers can use the money in their account to make transactions anytime and anywhere with E-banking services, Sacombank Pay application and Sacombank ATM nationwide. Sacombank Mastercard payment cardholders can also do transactions around the world, especially scanning QR codes to pay and withdraw money without plastic cards; Online Shopping; discount up to 50% for dining service, shopping, traveling; free download Sacombank Pay application from Google Play or App Store for comprehensive card management 24/7 and actively perform interbank transfer, phone recharge, pay bills ... To open the card, customers only need to have identity card, citizen ID or passport.
For further information, please contact Hotline 1900 5555 88 or 028 3526 6060; access to website khuyenmai.sacombank.com and register online at website card.sacombank.com.vn.