Sacombank officially launched The Loan Origination System (LOS)
11/03/2019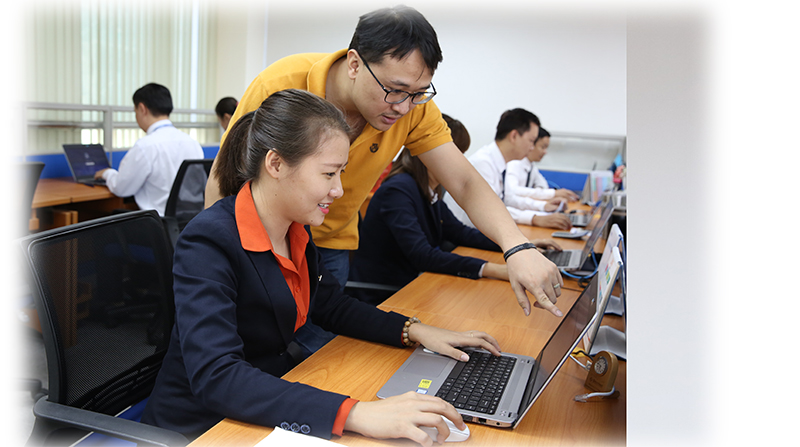 In details, the implementation process will be divided into four phases which is deployed in sequence: first implemantation at Central Branch and its subordinate transaction offices on March 11, 2019; following Tan Binh Branch and its subordinate transaction offices on March 18, 2019; The group of branches in Can Tho, Dong Nai, Khanh Hoa, Da Nang, Hai Duong, Thang Long and their subordinate transaction offices on March 25, 2019 and then deploying for the whole system on April 1, 2019. During the deployment phase, the staff of the LOS project team will be present at the Branches and Transaction Offices to directly support and solve enquiries.
By implementing LOS, Sacombank will centrally manage and standardize all records in terms of customers recognition, standardize all data, increasing security features, and enhancing risk management capacity of Sacombank according to Basel II standards. Besides, the reports and forms will be automatically exported and circulated through each level of approval by the system in accordance with competence, helping to minimize risks. Document delivery will be automated towards the goal of reducing paper work. In addition, by linking to other systems of Sacombank, LOS allows users to look up customer's transaction history information (credit levels, outstanding balances, loan revenue and payment deposits). ) easily and quickly. By doing that, the information is comprehensively processed from the initiation stage which is the firm foundation for retrieving data next time. It also helps to facilitate approval process later on. 
From the above-mentioned superior features, management levels in the Head Office, Regional, Branch and Transaction Office of Sacombank use LOS as a tool to support remotely monitoring and risk management for credit documents such as: understanding the credit assessment and approval process for each customer / customer group, the status of processing records, the approval status, decisions on the credit limits... to have the timely guidance and adjustment.
Identifying information technology is a crucial foundation in the operational and development process, before LOS system, Sacombank has prioritized a lot of resources and budget to invest in: T24 core banking system, version R11 with the most advanced features; issuing international standard card management system; electronic banking system with high safety and security; Touch payment technology, making payment and withdrawal by QR code, Sacombank Pay financial management application is fully integrated with modern banking features and utilities; kick off the project "Upgrade and complete Asset Liability Management framework (ALM) and many other projects.
The LOS project of Sacombank is jointly deployed by the Aurionpro - Integro. This is the advanced information technology solutions provider in Asia Pacific area and international. With more than 10 years' experience in serving well-known banks in the region, Integro Technologies' solutions is expected to bring superior solution for the Bank.