Sacombank organizes metal trading on LME seminar
12/04/2019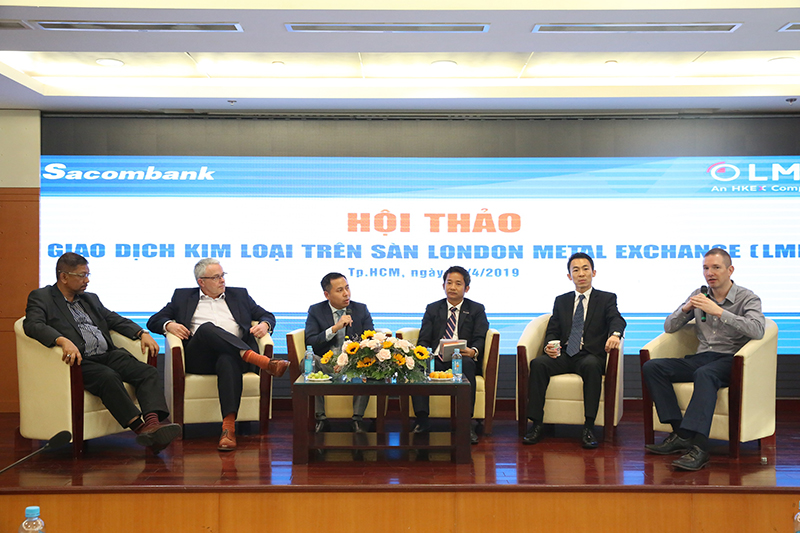 At the seminar, LME experts and partners such as: INTL FCStone, Mitsui Bussan Commodities, Phillip Futures, Argus, shared useful information about the methodology of trading metal items on LME and suggest securities solutions for enterprises; updating news on commodity market, forecasting price fluctuations in the current context. On this occasion, Sacombank also introduced to corporate customers who attending the seminar about new technology to use future option for trading commodity which expected to be deployed in 2019. It supports businesses to easily trade on the international exchanges. It is expected that Sacombank will deploy transactions on mobile phones in early May, making it easier for businesses to transact anytime, anywhere instead of performing transactions on the website as currently.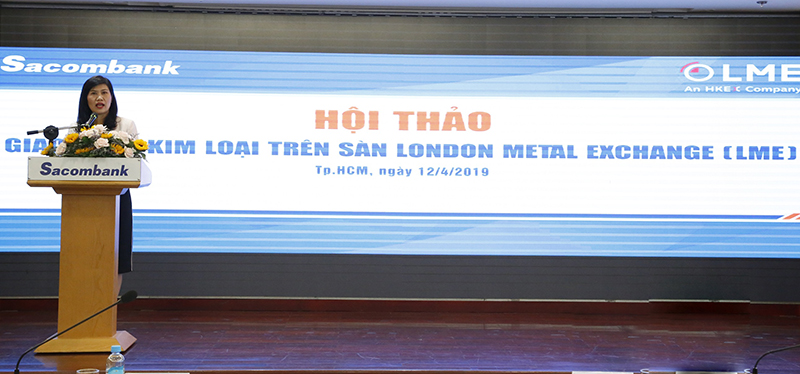 Representative of Sacombank, Ms. Nguyen Thi Kim Oanh, Director of Treasury Division spoke at the seminar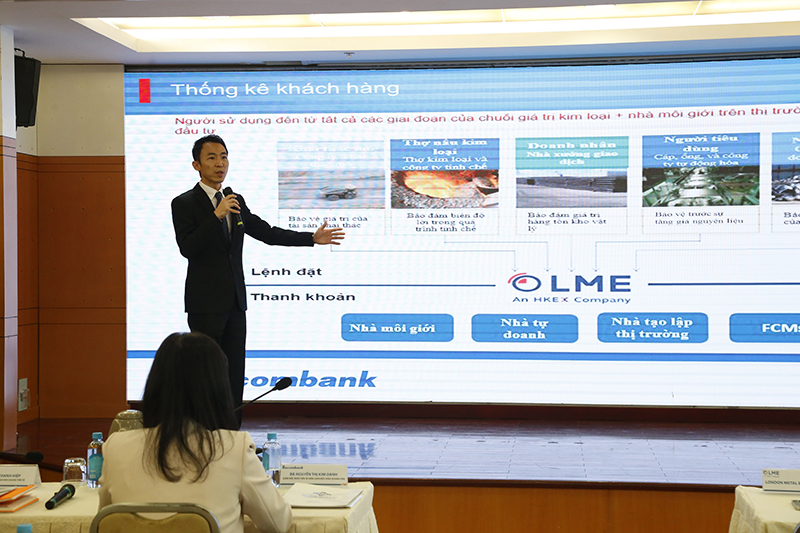 Representative of LME, Edric Koh - Head of Corporate Customer Department in Asia Region, gave speech and shared at the conference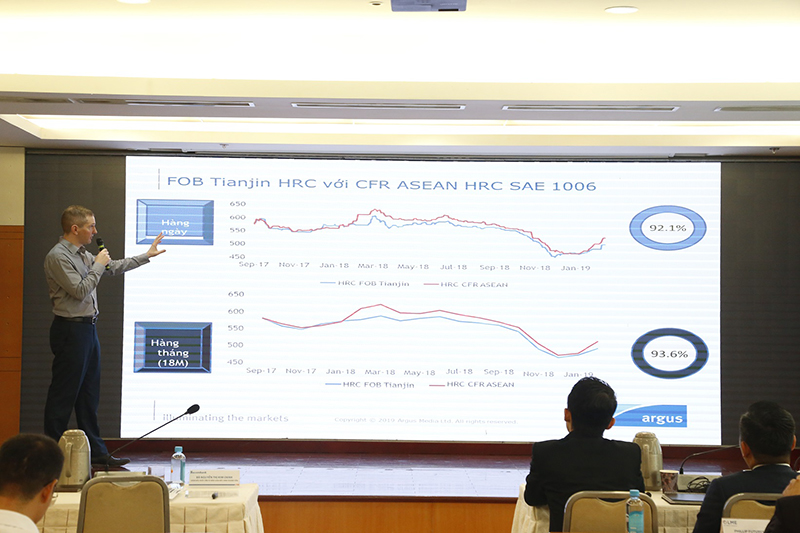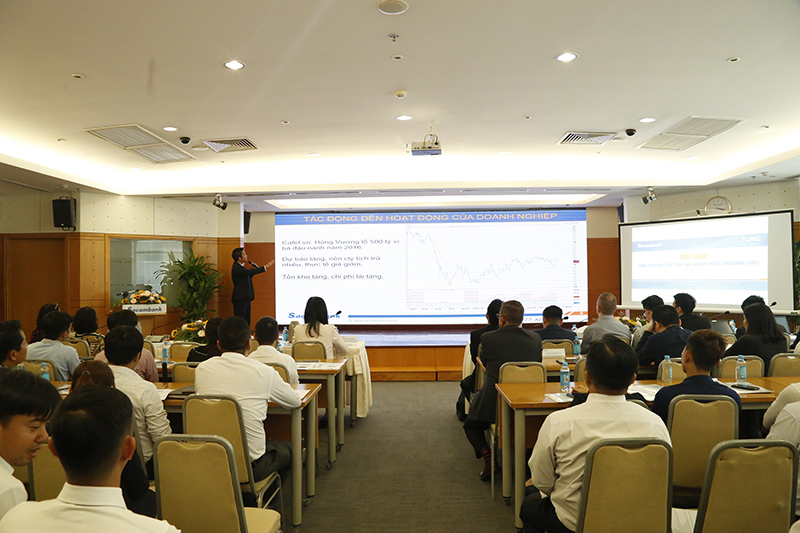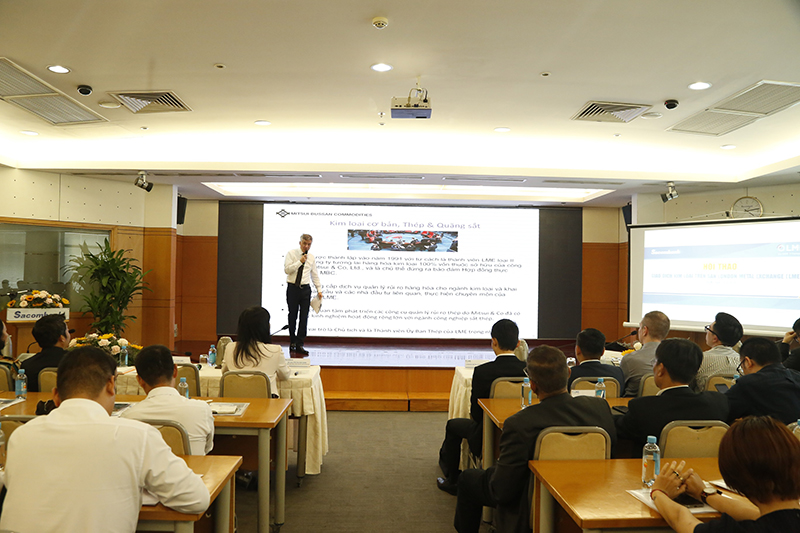 Speakers from LME's partners shared at the workshop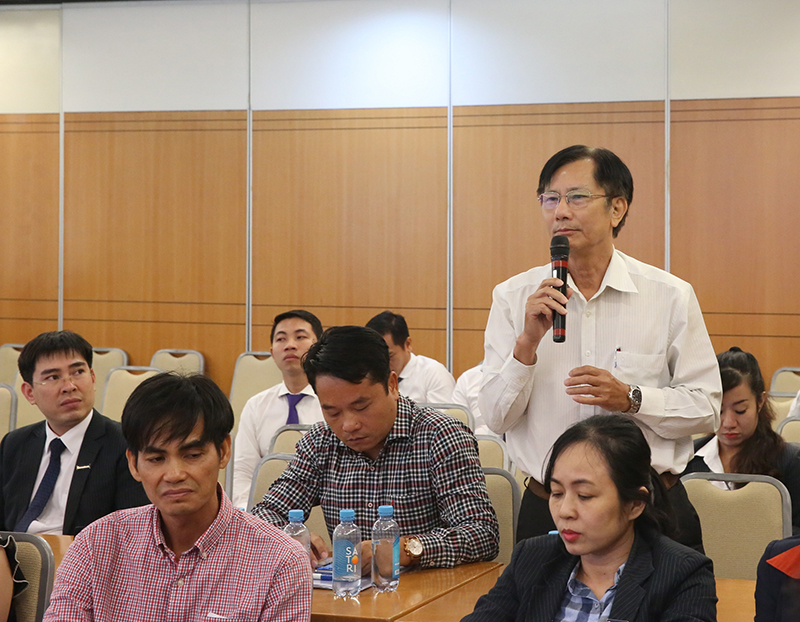 Enterprises participates in the discussion.
The London Metal Exchange is the largest exchange market in the world today for options and futures contracts for base metals and other metals. Others. LME is currently providing futures and options contracts for many ferrous and non-ferrous metal products such as aluminum, aluminum alloy, cobalt, copper, lead, scrap steel, and hot rolled coil FOB China (argus), hot rolled coil North America (Platts) ... Besides, LME also provides other derivative tools for risk prevention, worldwide reference price index, call / sale options as well as physical delivery to perform the contract.