Sacombank promotes rice manufacture and rice
22/04/2019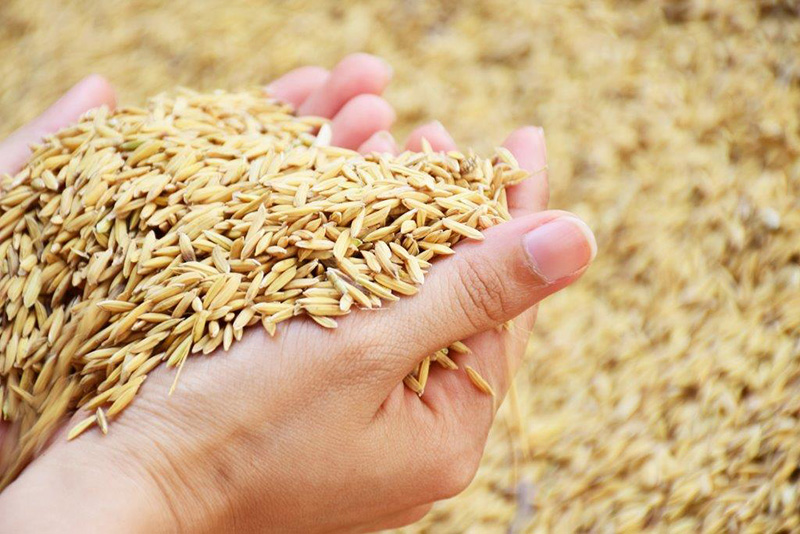 Particularly for the rice industry, total outstanding loans in 2018 reached about VND 99,000 billion, an increase of VND 29,789 billion compared to the end of 2017. At the end of January 2019, the outstanding loans for the rice industry reached about VND 100,000 billion in which the Mekong Delta accounts for about 50%, up 0.8% compared to the end of 2018.
In order to promote rice consumption, the State Bank has directed the credit institutions to continue to focus on preparing capital supply with reasonable terms and interest rates to provide for the farmer and  traders. Banks also pledged to reduce the lending interest rate by 0.5% in 5 priority areas, showing the bank's aggressiveness and companionship in sharing difficulties with businesses, supporting production and contributing to grow the economy.
Following the direction of the State Bank, in the spirit of accompanying businesses, farmers, Sacombank planned to balance sufficient capital for production, purchasing and consuming rice with reasonable interest and terms loans, concentrating on lending to businesses in the Mekong Delta. Sacombank also proactively approached and marketed and lent new loans, accelerating the disbursement progress for corporate customers doing business in purchasing, temporarily storing, processing and exporting rice in Winter - Spring season 2019; and increasing volume of medium and long-term loans to support enterprises to consolidate and expand warehouse and rice processing factory in the Southwest region. Especially, from the end of March 2019, Sacombank participated in the VnSAT project of the World Bank. Part of the project is to support businesses to invest in the production and processing of high quality rice. Subjects entitled to borrow under this project are private enterprises or corporates are in the privatization process and customers who have plans to trade and use raw materials from 8 Mekong delta provinces such as An Giang, Can Tho, Dong Thap, Hau Giang, Kien Giang, Long An, Soc Trang and Tien Giang. The purpose of these products on the lending project is to invest in upgrading rice processing plants and equipment, including: investment cost for part or all of rice processing plants such as warehouses, machinery and equipment..., repair and maintenance costs related to current rice production process or expenses to pay back the investment costs of the enterprise's own equity. Accordingly, by the end of 2018, total outstanding loans of Sacombank reached more than VND 15,000 billion, particularly in the Southwest Region, it reached more than VND 8,000 billion.
By deploying new loan products and participating in the World Bank's VnSAT project, Sacombank continues its commitment to accompany businesses and farmers in promoting agricultural development in general and rice processing rice in particular.