Sacombank reports nearly VND1,500 billion profit in the first 6 months of 2019
12/07/2019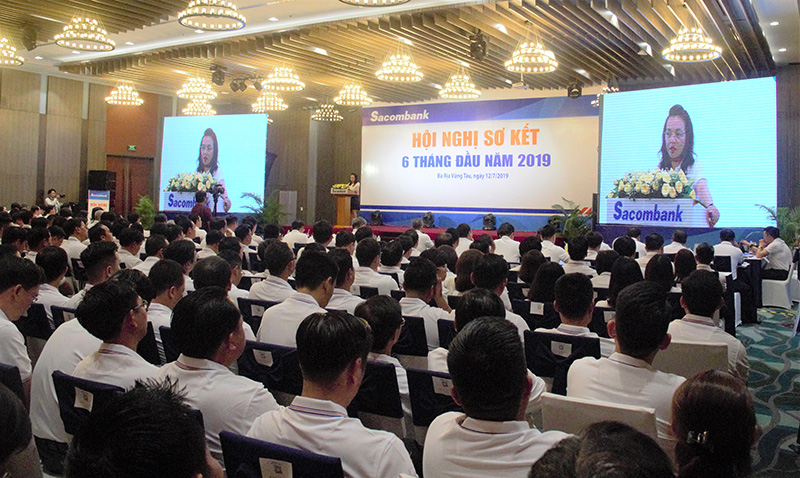 Accordingly, Sacombank's total assets reached VND439 trillion, as the restructuring program has focused on increasing assets. The Bank had deposits of nearly VND398 trillion and outstanding loans of more than VND279 trillion. It has reduced loans for real estates while increasing credit on production and business operations, consumption, and green credit, as well as helped to "erase" black credit to gain market share. Sacombank has 566 transaction points in 48/63 cities and provinces across Vietnam, Laos and Cambodia.
Credit quality has been monitored and controlled well, hence, the NPL ratio has declined from 2.11% to 1.96%. Banking services have been developed significantly, contributed nearly VND1,400 billion to the Bank's revenues, increased by 22% year-on-year. The prudent ratios have been met as regulated by the State Bank of Vietnam. 
In addition to business operation improvement, Sacombank has also focused on implementing restructuring solutions, following the target as set in the program. Accordingly, Sacombank has recovered more than VND11 trillion worth of bad debts in 1H2019, taking the total sum of bad debts collection since it began a restructuring program to nearly VND35.7 trillion.
With a solid foundation, in the last 6 months of 2019, Sacombank continues to increase its financial capacity, promote mobilization and development of services, enhance quality of its products and services, perfect sales work, improve labor productivity, the aspects of operations management, etc. in order to exceed the plan of 2019.