Sacombank Visa credit cardholders are entitled to a refund of 0% interest purchase
06/09/2019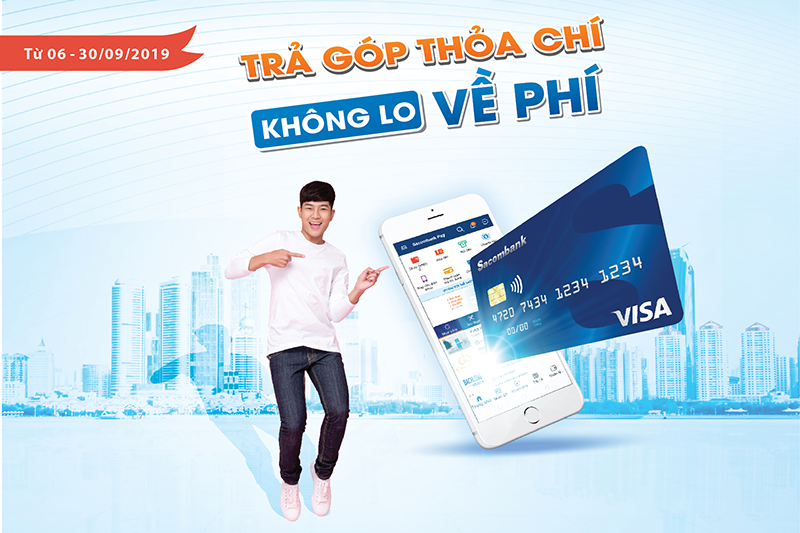 In addition, from now until September 30, 2019, Sacombank Visa international payment cardholders (including Visa Imperial Signature, Visa Platinum Cashback and Visa Debit cards) will receive a refund of 1% of all payment and purchase transactions from VND 10,000, each cardholder will be refunded many times and unlimited amount of money. In addition, 3 cardholders with the highest total purchase value at least 3 merchants that accept payment from August 15, 2019 to September 30, 2019 will receive a Samsung Galaxy Note 10 phone.
Sacombank Visa is an international card product with many utilities such as making transactions around the world, especially scanning QR codes to pay and withdrawing without plastic cards; making online shopping; enjoying discount up to 50% when dining, shopping, traveling ...; Sacombank Pay application helps comprehensive card management 24/7 and proactively perform inter-bank transfers, recharge phones, pay bills, fast consumer loans, register for installments ...
With Sacombank Visa credit card, customers can also spend first, pay later with interest free period up to 55 days without collaterals; accumulate reward points to exchange gifts when shopping; 0% interest installment purchase anytime anywhere. Customers live in Hanoi and Ho Chi Minh City with income from 5 million / month and other customers live in other provinces with income from VND 3 million / month are allowed to register for the cards.
With Sacombank Visa payment card, customers can associate the card with the payment deposit account opened at Sacombank. Through the card, customers can use money in their account to make transactions anytime and anywhere with E-banking services, Sacombank Pay application and all Sacombank ATMs nationwide. In order to open the card, the customer only needs a national ID or passport.
For more information, please contact Hotline 1900 5555 88 or 028 3526 6060; access to website khuyenmai.sacombank.com and register card online at website card.sacombank.com.vn.