"Instant top up – Receive Shock Incentives" with Sacombank
11/09/2020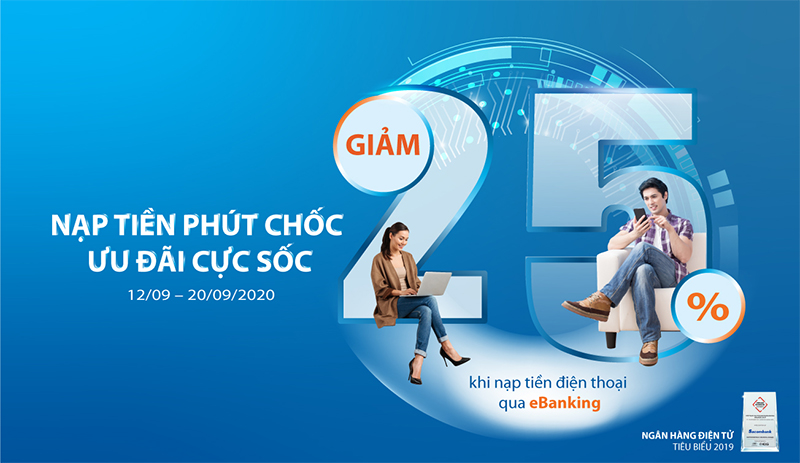 Specifically, in the time frame from 12:00 to 14:00 on Saturday & Sunday every week during the program period, customers will receive a 25% discount (maximum of VND 100,000) when recharging successfully with the value top up from 100,000 VND. Unlimited number of top up times per customer.
Sacombank eBanking is a financial management solution, fully integrated with modern banking features and facilities, providing customers with many experiences in the digital banking field. Highly credit by professionals and trusted by customers.
Sacombank has been constantly improving and supplementing safe and fast transaction facilities anytime, anywhere. In addition to basic functions such as: inbound and outbound money transfer, pay bills, pay credit cards, top up mobile phones / prepaid cards, buy air tickets, sell foreign currencies..., Sacombank eBanking also provides many preeminent features and utilities such as: buying air / train / bus ticket, booking a hotel, buying non-life insurance; money transfer to Visa / MasterCard; money transfer - Receive by mobile phone; payment by QR code; deposit securities and many other services...
For detailed information, please kindly contact: