"More friends more fun – Double reward" with Sacombank Pay
11/11/2020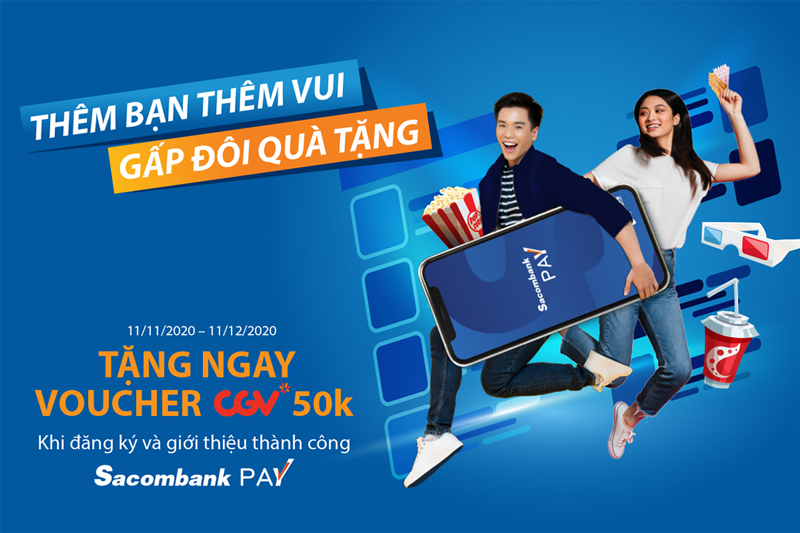 On November 7, 2020, at the 2020 Consumers' Favorite Vietnamese Goods Awards, Sacombank Pay application was honored to be voted as Vietnam's favorite consumer goods in 2020 by consumers because of its benefits for users, at the same time contributing to responding to the policy of non-cash payment of the Government.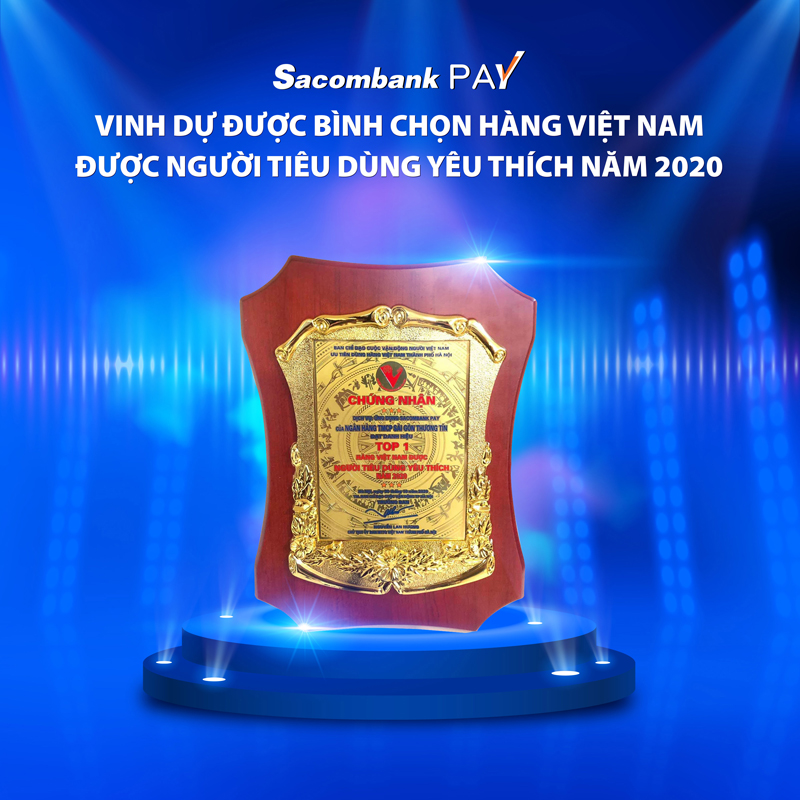 Sacombank Pay is a financial management application, fully integrated with modern banking features and facilities to provide customers with many interesting experiences in the digital banking sector such as: maximum consumer loans of 100 million dong with interest rate of 0.65% / month when borrowing by saving books surrogate and 0.84% / month when borrowing by credit cards; opening a savings account with preferred 0.5% interest immediately; open credit card; link to domestic and international cards of all banks; easy to top up / transfer money into the app; cash withdrawal without plastic card; transfer money to any recipient via account, card, mobile phone number or personal QR code; actively manage cards, accounts; hotel reservation; buy airline / car / train tickets, movie tickets; buy scratch cards or top up mobile phones; make payment in multiple fields and allow automatic payment trust; register and manage purchases / installments with 0% interest installment; find POS, ATMs and the latest offers, Liberty insurance; ... In 2019, Sacombank Pay was granted the PCI DSS security certificate - the highest standard of security and valid globally. Customers can download free Sacombank Pay from the App Store or Google Play to their mobile device and register an application account by phone number.
For detailed information, customers please kindly contact Hotline 1900 5555 88 or 028 3526 6060; access to website khuyenmai.sacombank.com and register online at website dangkythe.sacombank.com.