Sacombank continued to organize the Potential Intern 2021 program
09/10/2020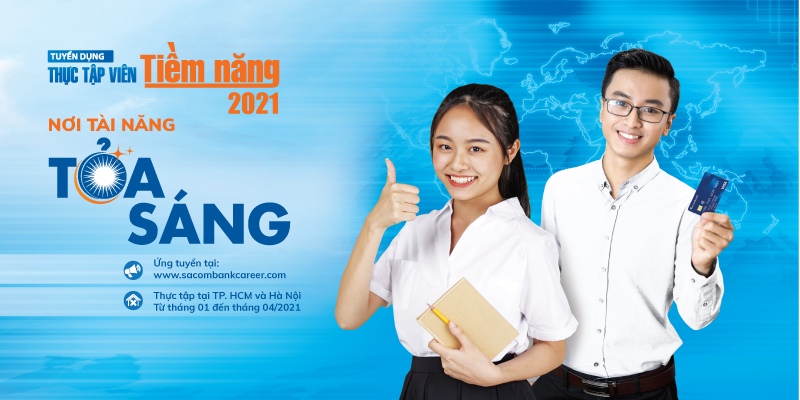 The "Potential Intern" program is organized annually by Sacombank to create opportunities for final-year students to practice and experience the professional working environment at the Bank. Potential interns both get practical work experience and receive an allowance during their internship. This is also an opportunity for qualified and capable students to become full-fledged staff after the internship process ends.
Launched in 2010, the program "Potential Intern" has had recruited more than 7,000 interns. This is one of the annual CSR programs organized under the motto "Together we grow" of Sacombank because it has contributed to creating high quality human resources and provide jobs for students while still studying in the university.
For detailed information, please kindly access to website https://sacombankcareer.com.