Sacombank is named the sustainable business in 2020
10/12/2020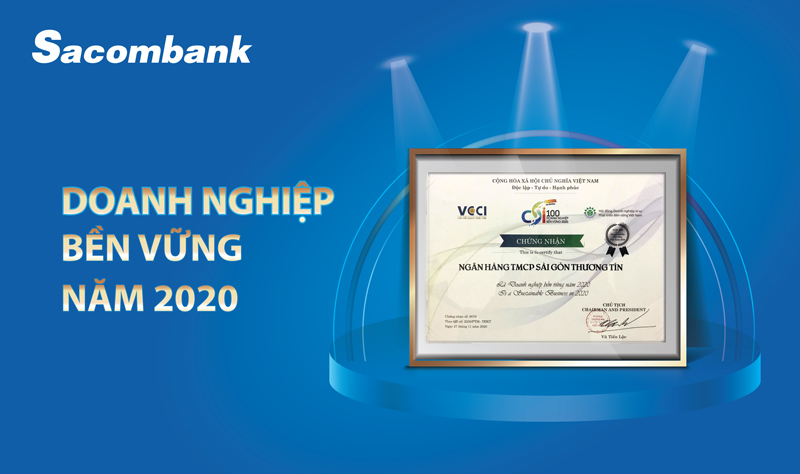 As a business in the financial services sector, Sacombank is always aware of the impact of its business activities on society and the environment through providing financial services to partners or projects that have an indirect impact on them. Sacombank is also one of the pioneers in building the environmental and social management system (ESMS), and does a regular review of its environmental and social policies and processes.
Besides optimizing its business and internal operations, Sacombank has also carried out annual community programs such as the 'Warm Spring' charity program, the 'Running for community health with Sacombank', the 'Nurturing dreams' scholarships, the humanitarian blood donation program, the 'Sharing from the heart', building sophisticated public toilets, and installing stone benches and chairs in public places. Moreover, Sacombank has also actively contributed to building bridges, schools/classrooms, charity houses in mountainous and remote areas, supporting shelters for orphaned and disabled children, supporting Vietnamese Heroic Mothers, contributing to the fight against Covid-19, and mitigating the consequences of natural disasters...
Since 2013, Sacombank has been making a Sustainable development report in its annual reports. It is based on the Global Reporting Initiative's GRI Standards, the most advanced global standard in sustainability reporting, to increase transparency and accountability.