Sacombank joins hands to prevent and combat COVID-19 pandemic
17/03/2020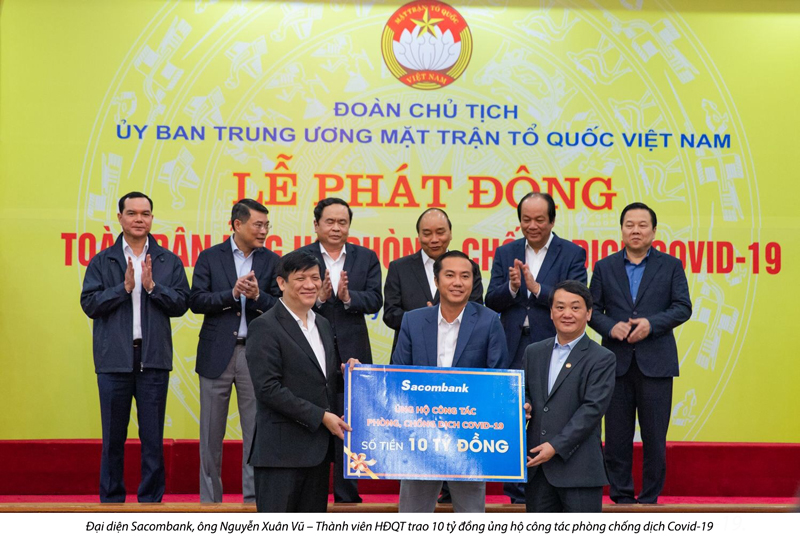 In response to the Prime Minister's call, Sacombank contributed VND10 billion to the prevention and repelling Covid-19 pandemic. Along with other banks and businesses, Sacombank is actively taking actions to contribute to responding to the complex developments of the disease which is affecting negatively to all aspects of economy and society life.
Previously, Sacombank supported VND 200 million for a VND 5 billion mobilization to produce 10,000 sets of Covid-19 quick detection kit launched by the Vietnam Young Entrepreneurs Association in response to the call of Deputy Prime Minister Vu Duc Dam.
In addition, from February 27, 2020, Sacombank has deployed preferential capital source worth VND 10,000 billion with a significant reduction of interest rate up to 2% per year for individual customers and corporates to serve production and business. At the same time, Sacombank also has a debt restructuring policy, reducing interest rates in accordance with the regulations and instructions of the State Bank to the group of customers affected by Covid-19 pandemic.