Sacombank offers special promotions to customers on the occasion of the Lunar New Year
21/01/2020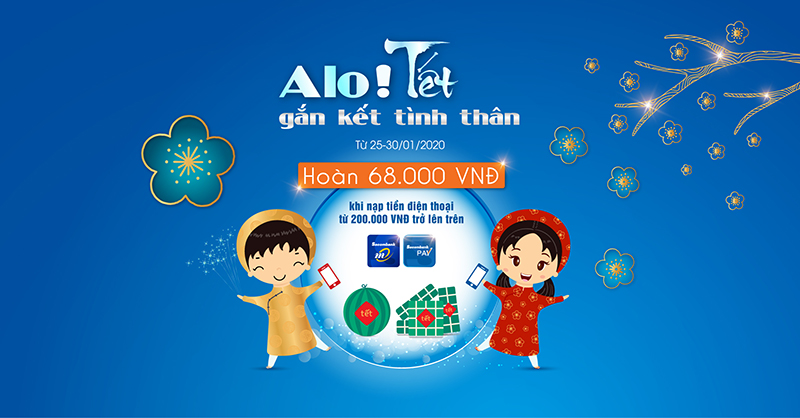 Specifically, the program "Alo Tet, connect relationship" will take place from January 25, 2020 to the end of January 30, 2020 (from the 1st to the end of 6th Tet). Accordingly, the first 4,680 customers who successfully top up their phone accounts with a value from VND 200,000  Sacombank mBanking or Sacombank Pay will be refunded VND 68,000.
Besides, the program "Scan QR – Bring luck home" will be held from January 25, 2020 to the end of April 25, 2020. Accordingly, the first 1,000 customers making payment by scanning QR code on Sacombank Pay application successfully at CGV cinema system nationwide with a value of 100,000 VND will be refunded 68,000 VND.
Each customer will get 1 refund per application. In case customers use both applications, they will be refunded twice. The refunded money will be transferred to the account or card that the customer used to make the transaction.
Sacombank mBanking, Sacombank Pay are financial management applications, fully integrated with modern banking features and utilities to provide customers many interesting experiences in the field of digital banking. Customers can easily download the application for free from the App Store or Google Play on their phones. Especially all online transactions are authenticated on the basis of modern technology, information security and user experience ...
For futher information, please kindly contact Hotline 1900 5555 88 or 028 3526 6060; access to website khuyenmai.sacombank.com and register for card online at website card.sacombank.com.vn.