Sacombank spends more than 3.5 billion dong to award scholarships to students in the 2020-2021 school year
03/09/2020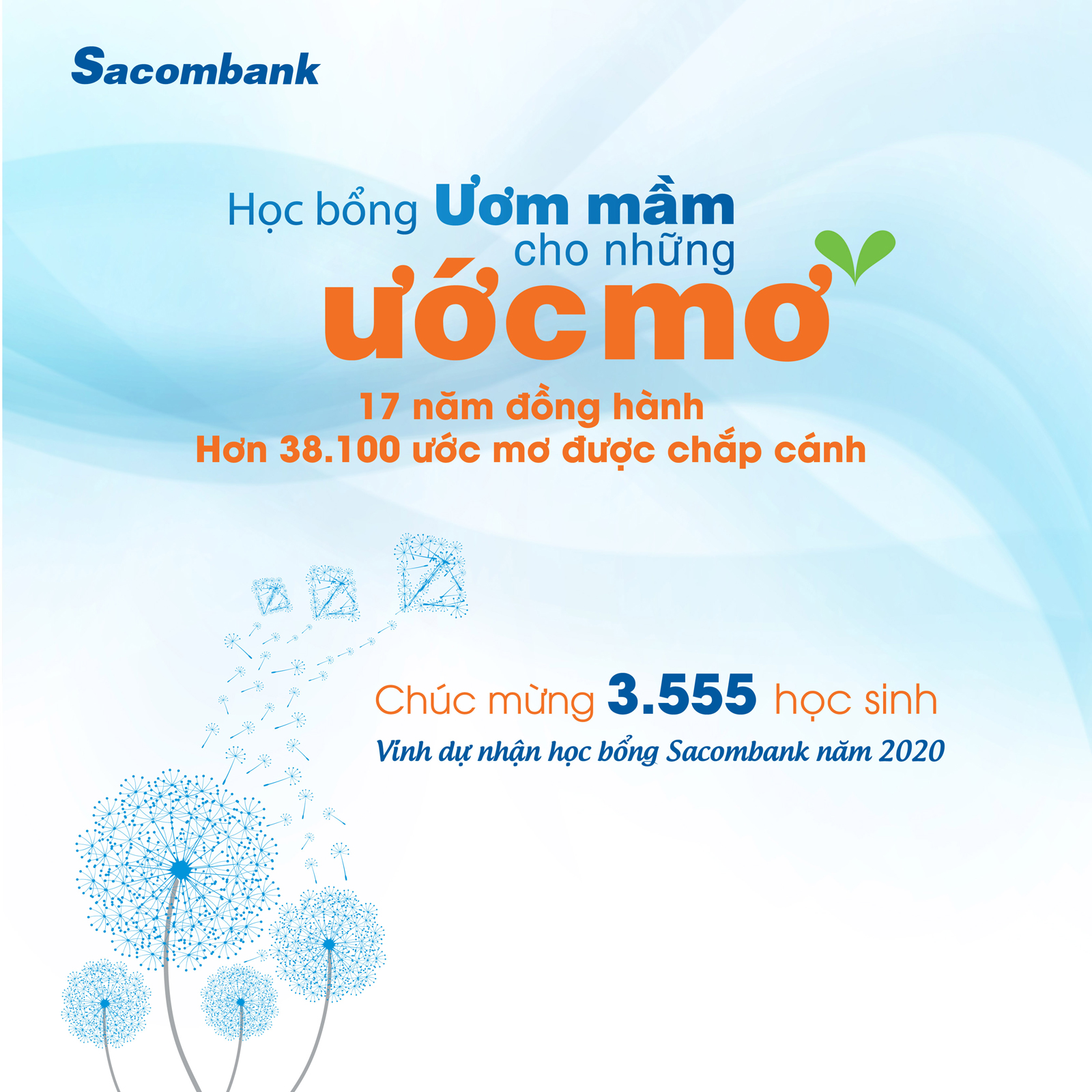 Subjects considered by Sacombank to award scholarships are secondary and high school students in the 2020-2021 school year nationwide (except for Hanoi and the central districts of Ho Chi Minh City) with difficult circumstances, the average score of the academic year 2019 - 2020 from 7.0 points or more (on a scale of 10), training points from good or higher and actively participating in extracurricular activities.
Sacombank Scholarship - Nurturing dreams organized by Sacombank since 2004 on each new school year occasion to empower pupils and students on their learning and pursuing dreams. Over 17 years of organization, the Bank has awarded more than 38,100 scholarships with a total budget of nearly VND48.5 billion. In addition to the scholarships, every year Sacombank also creates conditions for students to participate in training activities, orientation, skills training courses and internship programs.
In 2019, Sacombank implements a series of Thought Orientation - Life Change programs at universities in order to bring students a positive thinking mindset, thereby planning their own future. In the near future, Sacombank will continue to implement the 2021 Potential Intern program nationwide to create opportunities for final-year economic students to experience the practical working environment at the bank. Potential interns are both exposed to practical work, and receive an allowance during the internship. This is also an opportunity for qualified and capable students to be recruited directly as full-time staff (without interviews and examinations) after graduation.