Sacombank won the ASEAN Outstanding Enterprise Award
05/10/2020
Sacombank is highly appreciated in promoting such activities as research, testing and applying new technologies to improve operational efficiency, employee efficiency, information safety and security as well as enhance customer experience, contributing to creating electronic payment trends in Vietnam and the region.
Sacombank is the first bank to apply and deploy many new technologies in Vietnam such as the online annual general meeting of shareholders and electronic voting, robotic process automation, EMV standard contactless card issuance, accepting NFC contactless payment, QR code payment with EMV standard, non-card withdrawal via QR code, money transfer – receipt by mobile phone at ATM, receive remittance at ATM, money transfer to international / domestic carda, non-physical card issuance (virtual card), security solution to encrypt card information (tokenization) ...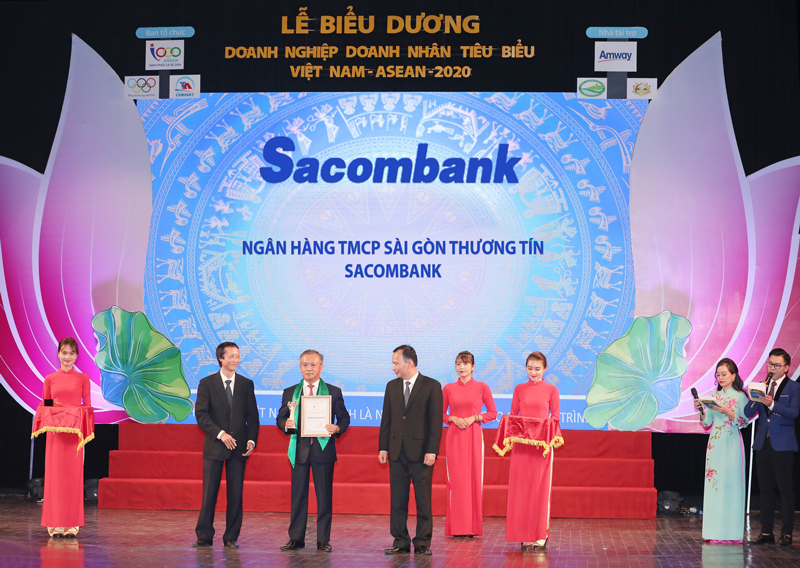 Mr. Phan Dinh Tue - Deputy CEO of Sacombank (middle) received the Vietnam - ASEAN Outstanding Enterprise Award 2020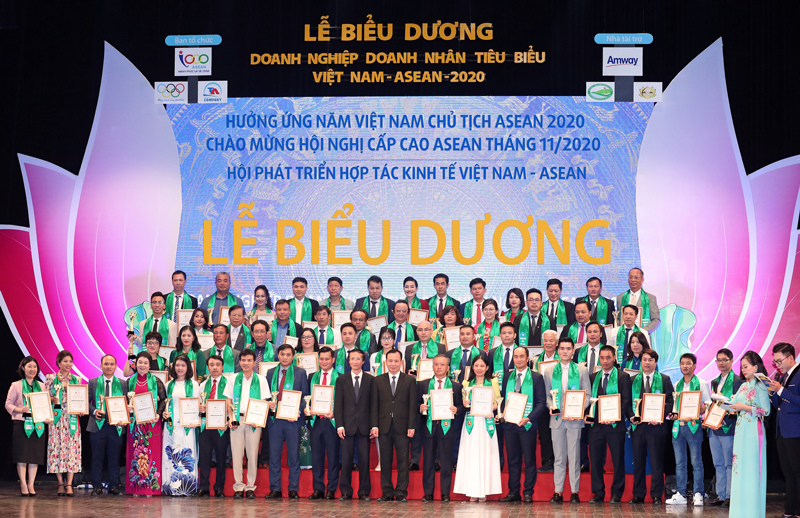 Outstanding enterprises of Vietnam - ASEAN 2020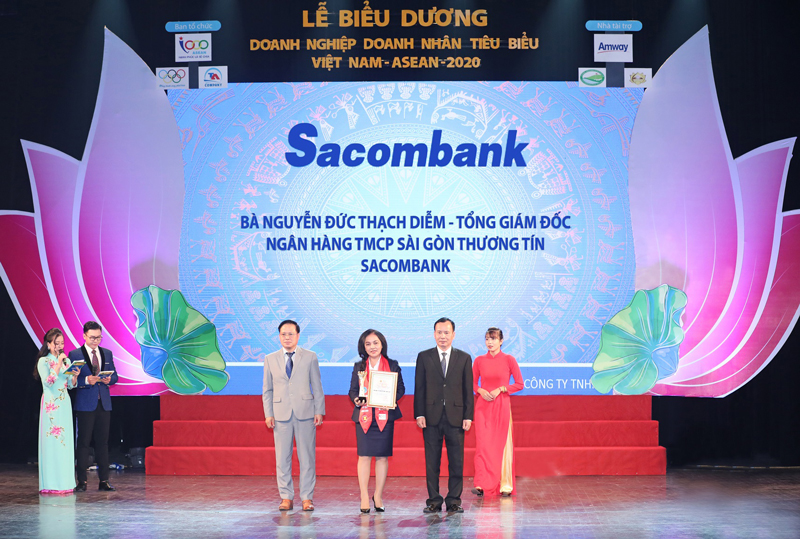 Mrs. Nguyen Duc Thach Diem - Member of the Board of Directors cum CEO of Sacombank (middle) received the Vietnam - ASEAN 2020 Award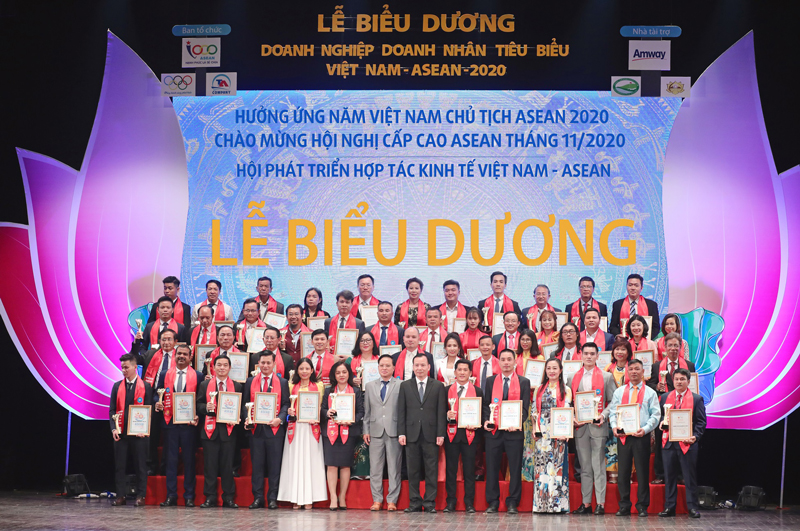 Vietnam – ASIAN Outstanding Enterprise 2020
In addition, Sacombank has digitized sales, customer service and marketing (CRM) processes, coordination processes and approval processes, Loans Origination System, and digital work environments (Microsoft Team), cloud computing applications, artificial intelligence (chatbot) applications, online training, T24-R17 core banking upgrade...
Also within the scope of this program, the Vietnam - ASEAN Economic Cooperation Development Association also awarded the title "ASEAN Excellent Managers who have many contributions to ASEAN and global economic development" to Mrs. Nguyen Duc Thach Diem - Member of the Board of Directors cum CEO of Sacombank, with more than 20 years of experience in economics - finance – banking industry and has been with Sacombank for 18 years, especially when leading the bank since 2017, Mrs. Diem and her associates have led the Bank to step by step to overcome challenges, restructure the bank according to roadmap, achieve positive growth rate and be recognized as the typical success restructure bank in Vietnamese banking industry. In addition, she also focused on modernizing banking technology, focusing on people oriented and corporate culture, building practical strategy and also enhance social responsibility to the community.