8 lucky customers win Vinfast Fadil cars in the "Unified Spring – Grateful Tet" program of Sacombank
27/02/2021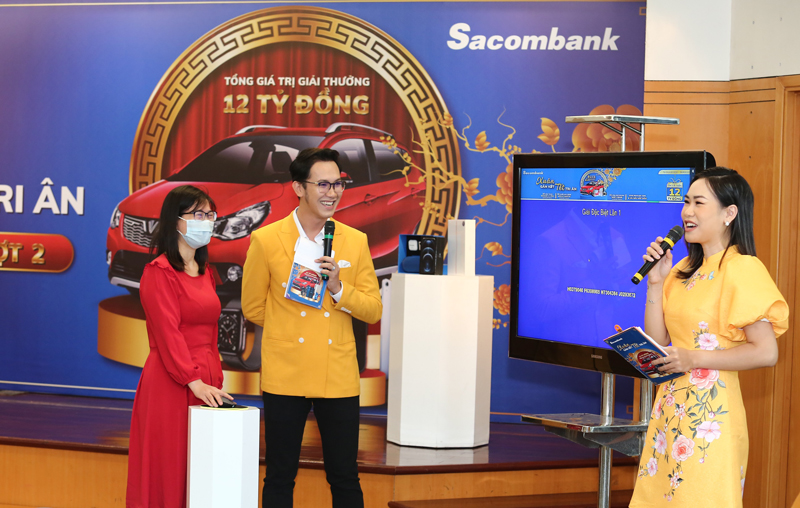 The 'Unified Spring – Grateful Tet' is a program applied for individual customers with the prize structure including 8 Vinfast Fadil cars, 16 iPhone 12 Pro, 20 Apple Watch vouchers, 32 iPads 8 tablets, 70 Remax gift sets (including power banks, bluetooth speakers and headphones), and 1,400 Remax portable chargers. Customers will accordingly receive a reward code to participate in the draw when opening savings accounts at Sacombank's transaction offices or through Sacombank ebanking (i.e., internet banking, mobile banking) or making external money transfers 24/7 with the value from VND5 million through E-banking. The first lucky draw event was held on January 13th, 2021.
In addition, there are many other offers in the 'Unified Spring – Grateful Tet' program for customers such as giving cash for first-time login to E-banking, a 10% refund of the initial premium for customers who are using or have recently activated E-banking services and newly purchased Dai-ichi Life Vietnam's insurance.
The list of winners was posted on the website khuyenmai.sacombank.com.