Digitize the registration process to become Sacombank's card acceptors
06/04/2021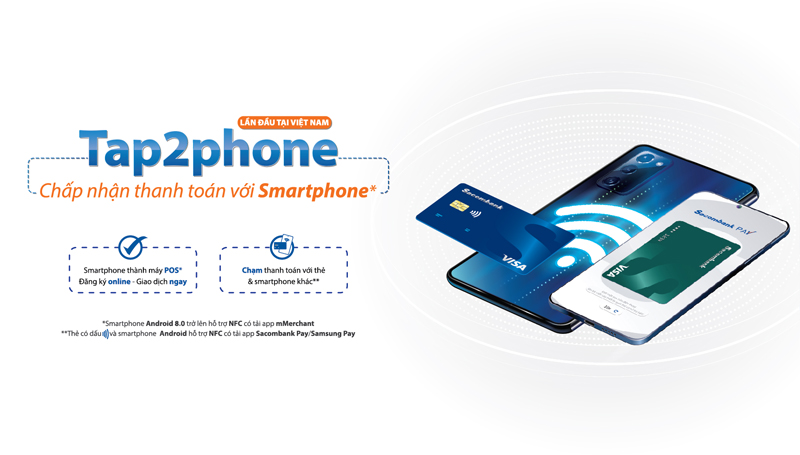 This solution helps users easily to move, to shortens the operation time but still ensures safety and security, and at the same time, reduces the cost as well as the time to install the POS machine.
Sacombank is the first bank in Vietnam to cooperate with electronic payment technology companies Visa and Mastercard in deploying technology to accept contactless payments by mobile phones (Tap To Phone). Currently, Tap To Phone has been applied to mobile devices operating system Android 8 and above that support NFC short-range wireless.
For detailed information, customers please kindly contact Hotline 1900 5555 88; access to website https://card.sacombank.com.vn.