Inauguration of new office of Go Vap branch
09/12/2021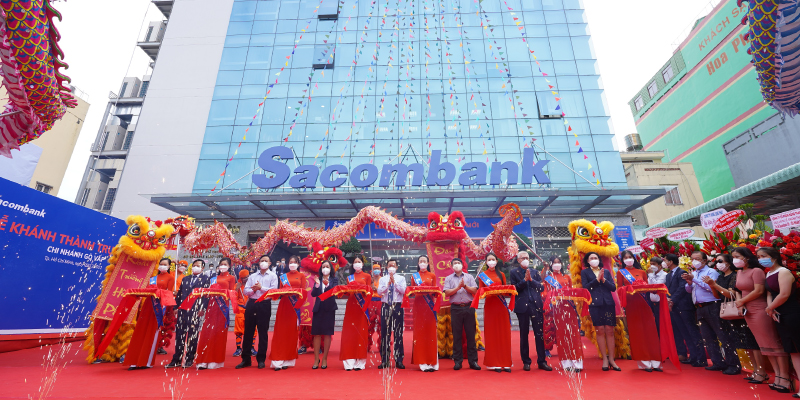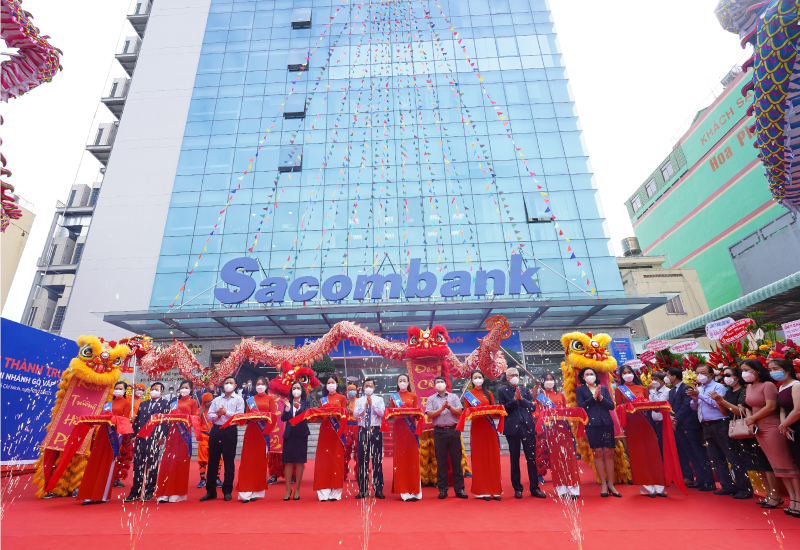 Mr. Ha Ton Trung Hanh - Member of Supervisory Board (6th from left), Ms. Nguyen Duc Thach Diem - Member of the Board of Directors cum CEO of Sacombank (3rd from left), Mr. Dao Nguyen Vu - Deputy CEO cum Director of East Ho Chi Minh City Area (1st from left) Representatives of Sacombank's Board of Directors and representatives of the SBV and local authorities performed the ribbon-cutting ceremony.
Go Vap branch office is a 12-floor building with a total usable area of more than 2,300 m2; located in a dense population area, business establishments and many agencies of Go Vap District, which is convenient for customers' transactions. With diversified products and services along with professional staff, Go Vap Branch commits to meet the diverse financial needs of customers in the area, provide all financial solutions at the most reasonable prices, to reduce pressure and improve competing capability for businesses, contribute to the economic development plan of Go Vap District in particular and Ho Chi Minh City in general in this integration period.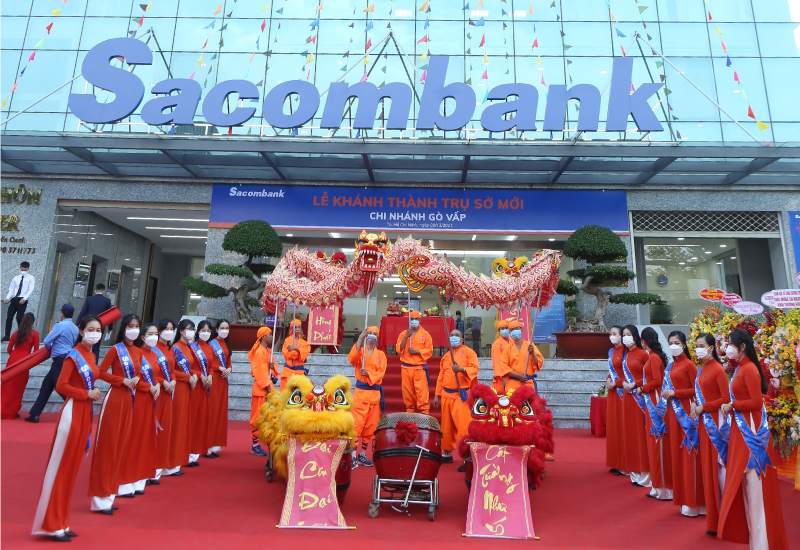 New headquarter building of Go Vap branch
As one of the earliest branches to be established, Go Vap Branch inherits the entire foundation, experience, and spirit of commitment along historical periods and spectacular transformations while walking with Sacombank. On the journey of 29 years of operation, Go Vap Branch has promoted the performance of 9 affiliated transaction offices, built brand reputation and long-standing customer base through dedicated service attitude and professional manner.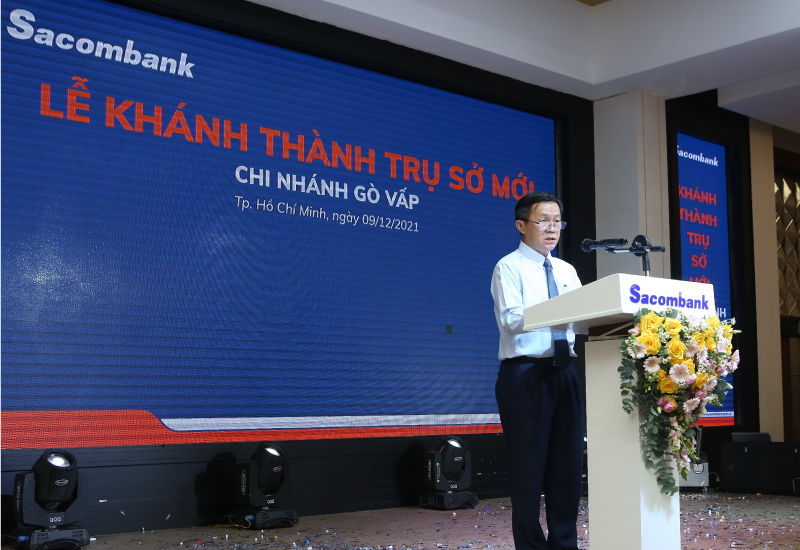 Speaking at the ceremony, Mr. Tran Dinh Cuong - Deputy Director of State Bank of Ho Chi Minh City Branch said: "Sacombank is one of the first joint stock commercial banks operating in Go Vap district. With unremitting efforts, Sacombank - Go Vap Branch has had a remarkable development, becoming one of the best performing units in the area. Business activities of the Branch always ensure safety, efficiency and fulfil obligations to the State budget, actively contributing to the results of socio-economic development of Go Vap District and Ho Chi Minh City."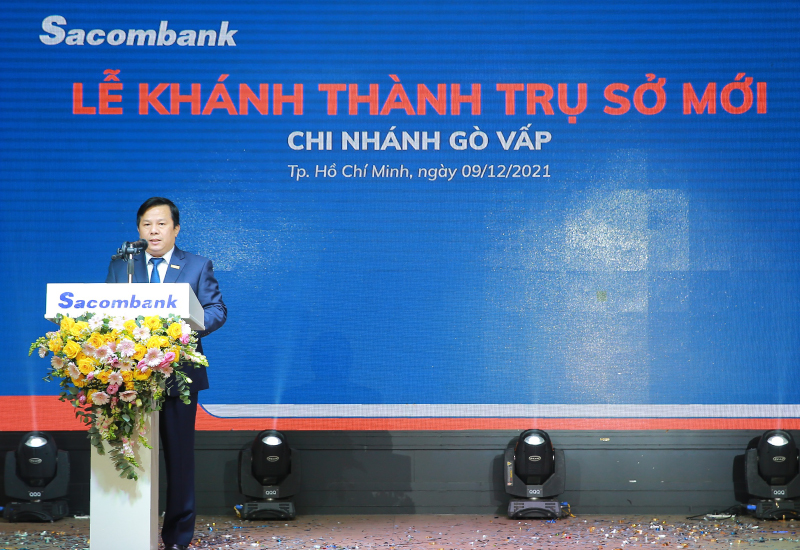 Mr. Dao Nguyen Vu - Deputy CEO cum Director of East Ho Chi Minh City Area shared at the ceremony: "I look forward to and expect all employees of Go Vap Branch will always improve their expertise and style to successfully complete the assigned tasks and work together to serve customers more and more professionally, contributing to affirming Sacombank's reputation in the market.
Ms. Tran Thi Quynh Mai - Director of Go Vap Branch (9th from left) and the branch's managers are determined to bring optimal financial solutions and dedicated to serving customers.
On the journey of 30 years of establishment and development, Sacombank has always been consistent with the strategy of becoming the leading modern and multi-functional retail bank in Vietnam. During operation, Sacombank always considers the consolidation and improvement of quality, efficiency, and safety in operation as key tasks to serve customers better and better. Up to now, Sacombank has 566 transaction points in 52/63 provinces and cities across the country, Laos, and Cambodia. Moreover, Sacombank's office system is well invested in accordance with modern - safe standards, demonstrating the Bank's commitment to stable - long-term operation to the local community.