Open Sacombank Vietnam Airlines Visa credit card and get thousand miles
18/05/2021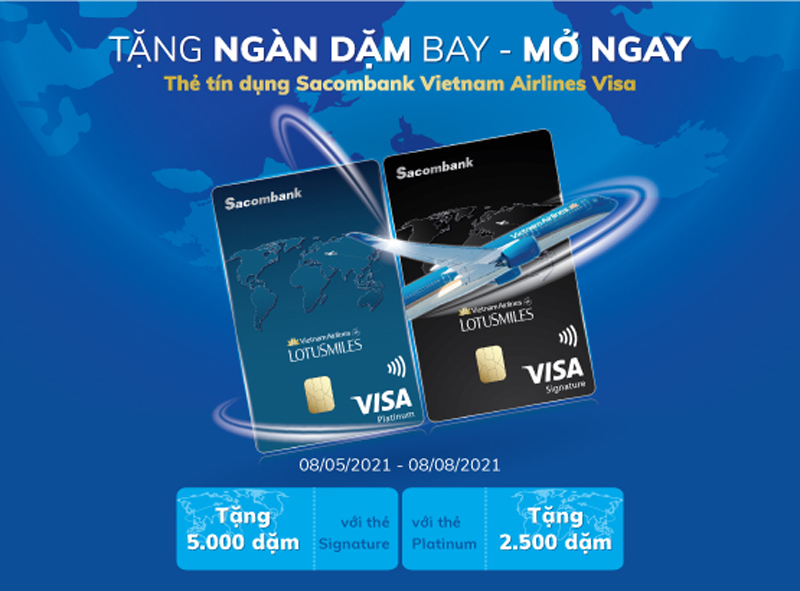 Sacombank Vietnam Airlines Visa co-branded credit cards (including Signature and Platinum cards) debuted on April 9th 2021. Main benefits include from standard features such as a backup financial solution and a modern payment method to a wide range of premium exclusives: air miles accumulation, Lotus Miles Titan card upgrading, redeemed-miles reduction, currency conversion fee waiver for the first year, full cashback of the first year annual fee, global travel insurance up to VND 11,4 billion. Therefore, the cards make a perfect choice for Vietnam Airlines frequent passengers.
In addition, cardholders will be free interest charged of maximum 55 days for purchases without instant payment; make purchase at store/online and withdraw cash globally; make 0% installment payment plan transaction etc.
In summary, the cards are a great combination of Sacombank and Vietnam Airlines' offers and priorities.